Event recap
On September 23, 2021, the Atlantic Council Global Energy Center hosted Frans Timmermans, European Commission Executive Vice-President for the European Green Deal, for a virtual fireside chat to discuss the European Union's proposals on climate, energy, transport, and taxation policies, as well as global climate ambition ahead of COP26. The event was moderated by Sara Schonhardt, international climate reporter for E&E News.
Timmermans began by answering questions about the role of transatlantic cooperation in advancing climate ambition. No two parts of the planets share the same fundamental values as Europe and the US do, and that is the basis for EU/US cooperation, Timmermans posited. "Whatever our differences in the short term or the accidents that may happen in that bilateral relationship, in this world that is moving so fast, based on our values, belief in democracy, human rights, rule of law, we have no other choice than to work together closely," and this includes on climate. In particular, the US and EU can productively work together in putting a price on carbon, introducing an emissions trading system, and accelerating electric mobility.
In discussing Fit for 55, Timmermans explained that the goal of a carbon border adjustment mechanism (CBAM) is the prevention of carbon leakage. He underscored the EU's commitment to operating a CBAM under WTO rules and including a trial period to identify areas where a CBAM would be needed without actually imposing it so other countries can be prepared. He noted that support for Fit for 55 comes from the grassroots level, beginning with the youth movement. The key to accomplishing the ambitious agenda is ensuring nobody is left behind by recycling the money earned through decarbonization efforts back into society to protect against energy poverty. "Nobody is asking anyone to live in caves and munch on grass. The issue is we have to create a future that is sustainable, and for that we need change. Everybody likes the end product. Transition is what's going to cause the most friction." Although the Fit for 55 negotiation process is ongoing, the decarbonization is set into law, and member states will have to provide alternatives to proposals they do not like. Timmermans firmly believes that Fit for 55 is the right policy balance that is needed, and he is confident it can be accomplished legislatively because of the sense of urgency and general support for climate and energy policy, including from the private sector.
At Glasgow, Timmermans wants to see a commitment from richer countries for $100 billion in climate adaptation, as well as enhancements of Nationally Determined Contributions (NDCs). On the climate diplomacy front, Timmermans noted that he is meeting with officials from and traveling to countries including China, Indonesia, India, Egypt, South Africa, Turkey, Russia, and Antigua to make sure negotiations in Glasgow start from a good position. In the wake of the UN General Assembly meeting, he is mildly optimistic that there will be movement from China, India, and others. The sense of urgency is evident, and there is a willingness to be supportive of a positive outcome at Glasgow.
During Q&A, the discussion centered around cap and trade and climate finance. Timmermans noted that although in the first few years it looked like the EU's cap and trade system would not work, it has since been a stunning success, proving that decoupling emissions and growth is possible. He strongly encouraged every country to consider using this method. Timmermans believes such a system would be attractive in a market economy like the United States as industry understands the idea and works within it, knowing what they need to do because of the predictability of it. As for finance, the popularity of green bonds is a sign that investors and the market are realizing the circular economy can be extremely profitable. In propounding the role of government in working toward the transition, Timmermans said, "We can provide predictability for the private sector, we can provide regulatory clarity for the private sector, we can provide long-term plans they can link their own investment plans to." This, however, requires long-term planning and thinking – although it is easy to declare a 2050 net-zero goal, a step-by-step plan is far more significant. In concluding, Timmermans stated, "We have to show that there are concrete gains for people like you and me and especially also for our kids, then we will get the support we need, but we're a long way off the mark now, and we really need to invest it, and we really need political leadership that looks beyond the next election."
Jordan Bekenstein is a Spring 2021 Young Global Professional at the Atlantic Council Global Energy Center.
Featuring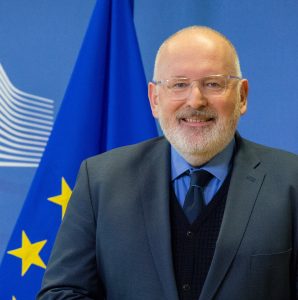 Frans Timmermans, Executive Vice-President for the European Green Deal, European Commission
Frans Timmermans is the European Commission Executive Vice-President for the European Green Deal. Prior to this appointment, he served as First Vice-President of the European Commission, in charge of Better Regulation, Inter-Institutional Relations, the Rule of Law and the Charter of Fundamental Rights from 2014 to 2019 and held many government posts, including most recently Minister of Foreign Affairs for the Kingdom of the Netherlands from 2012 to 2014 and Member of the Dutch Parliament from 2010 to 2012. He holds a degree in French language and literature from Radboud University Nijmegen.
Moderated by
Sara Schonhardt
International Climate Reporter
E&E News
Related content
Learn more about the Global Energy Center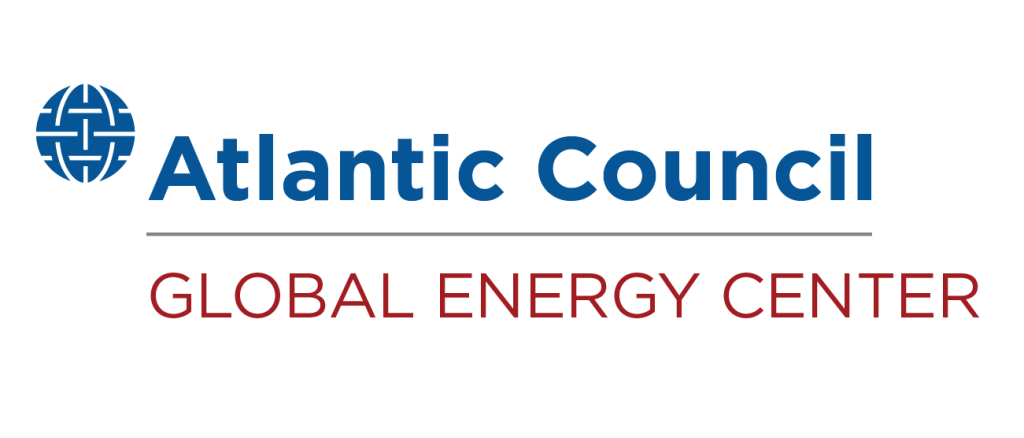 The Global Energy Center promotes energy security by working alongside government, industry, civil society, and public stakeholders to devise pragmatic solutions to the geopolitical, sustainability, and economic challenges of the changing global energy landscape.