Please join the Atlantic Council Global Energy Center on Thursday, September 23 at 11:00 a.m. ET as we welcome Frans Timmermans, European Commission Executive Vice-President for the European Green Deal, to discuss the European Union's proposals on climate, energy, transport, and taxation policies, as well as global climate ambition ahead of COP26.
Less than two months out from the highly anticipated COP26 meeting in Glasgow, the pressure is mounting on the global community to meet the climate challenge, and the European Union is playing a key role in setting the pace. This July, the EU released a series of ambitious climate, energy, and transport-related legislative proposals intended to pave the way for 55 percent emissions reductions in the bloc by 2030, while delivering sustainable growth and creating jobs. Driven by a binding target of climate neutrality by 2050 under the European Green Deal and European Climate Law, the "Fit for 55" package proposes upgrading existing laws and enacting new ones to keep the member states on course to meet that target.
In this discussion, Frans Timmermans will discuss the path forward for those proposals, his outlook on COP26, and the role of the transatlantic relationship in advancing global climate ambition. Please join this conversation via the web application Zoom, which is accessible through your web browser, the Zoom desktop or mobile app, and by phone. If you wish to join the Q&A period, you must join by app or web. Please register below to receive further information on how to join the virtual audience.
Featuring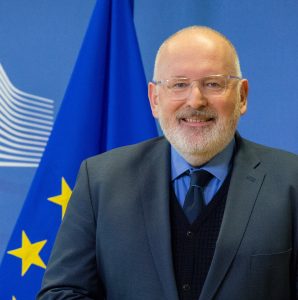 Frans Timmermans, Executive Vice-President for the European Green Deal, European Commission
Frans Timmermans is the European Commission Executive Vice-President for the European Green Deal. Prior to this appointment, he served as First Vice-President of the European Commission, in charge of Better Regulation, Inter-Institutional Relations, the Rule of Law and the Charter of Fundamental Rights from 2014 to 2019 and held many government posts, including most recently Minister of Foreign Affairs for the Kingdom of the Netherlands from 2012 to 2014 and Member of the Dutch Parliament from 2010 to 2012. He holds a degree in French language and literature from Radboud University Nijmegen.
Moderated by
Sara Schonhardt
International Climate Reporter
E&E News
Related content
Learn more about the Global Energy Center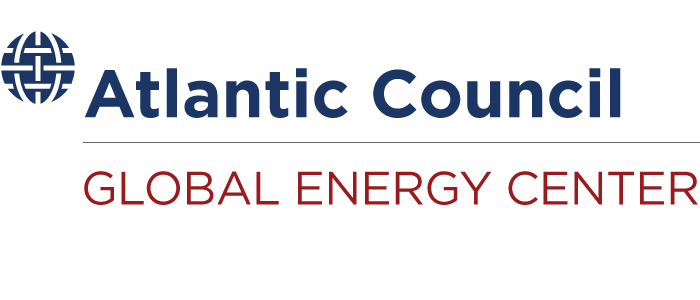 The Global Energy Center promotes energy security by working alongside government, industry, civil society, and public stakeholders to devise pragmatic solutions to the geopolitical, sustainability, and economic challenges of the changing global energy landscape.