Energy Adviser to the Honorable Prime Minister, People's Republic of Bangladesh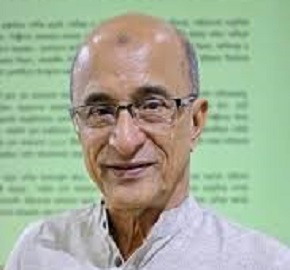 Dr. Tawfiq-e Elahi Chowdhury was appointed adviser to the Honorable Prime Minister of the Government of Bangladesh in January 2009. He holds the rank and status of a Minister and advises on matters related to energy, power, and mineral resources. Prior to his appointment as Energy Adviser, he served nearly a decade as Secretary to the Government of Bangladesh in the Ministries of Food, Statistics, Power, Energy, and Mineral Resources, and Planning. He was previously CEO and managing director of the Industrial Bank of Bangladesh. In addition to his time in the government and private sector, he also lectured in economics at the University of Dhaka and served as a visiting fellow at Yale University's Economic Growth Center.
Dr. Chowdhury earned his bachelor's degree in economics from Dhaka University, master's from Punjab University, and PhD from Harvard University. He joined the Civil Service of Pakistan (CSP) in 1968 after a two-year stint as lecturer in economics in the University of Dhaka.
Subscribe to our newsletter
Sign up to receive our weekly DirectCurrent newsletter to stay up to date on the program's work.