Chief Executive Officer, UAE Investments, Mubadala Investment Company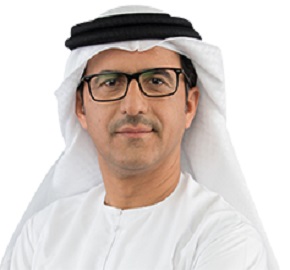 Mr. Musabbeh Al-Kaabi is the chief executive officer of UAE investments at Mubadala Investment Company. Mr. Al-Kaabi was previously the CEO of Mubadala Petroleum, having joined the company in 2013 as chief growth officer, responsible for new business development, mergers and acquisitions, and exploration.
Previously he enjoyed a sixteen-year career with Abu Dhabi National Oil Company (ADNOC). He joined ADNOC in 1997 and rose to manager of the exploration division. His achievements include leading ADNOC's first ever offshore high pressure/high temperature deep gas reservoir mechanical fracturing project, initiating and leading efforts to assess the unconventional resources in Abu Dhabi, and leading recent negotiations with international oil companies to conclude a number of joint venture agreements in Abu Dhabi.
He also undertook an overseas assignment with Shell, where he was part of a team specializing in reservoir surveillance. His areas of expertise include geophysics, petroleum geology, field development, unconventional resources evaluation, and petroleum economics. He has been an active participant in a number of professional bodies and event-related executive committees, served as an advisory board committee member for the National Drilling Company, and as an executive committee member of newly established Joint Ventures in Abu Dhabi.
Mr. Al-Kaabi holds a bachelor of science in geophysical engineering from Colorado School of Mines and an master of science in petroleum geoscience from Imperial College, London.
Subscribe to our newsletter
Sign up to receive our weekly DirectCurrent newsletter to stay up to date on the program's work.