President and CEO, ACWA Power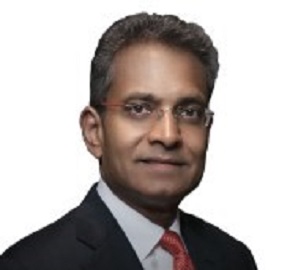 Paddy Padmanathan is the president and CEO of ACWA Power. He joined ACWA Power as CEO in 2006, bringing over 35 years of experience as a professional civil engineer. He began his career at Black & Veatch (previously John Burrow and Partners), a major global engineering and construction company, and later served as a Vice President and Corporate Officer. He has worked in the UAE, Algeria, Botswana, Zambia, and Swaziland, among other countries.
Subscribe to our newsletter
Sign up to receive our weekly DirectCurrent newsletter to stay up to date on the program's work.