President and Chief Executive Officer, Excelerate Energy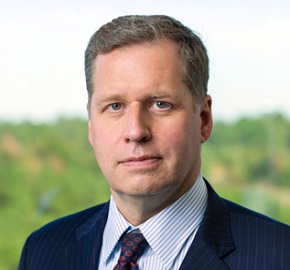 Steven Kobos is the president and chief executive officer for Excelerate Energy. Steven was appointed in 2018 after serving in an integral capacity within the company as a board member and counsel for the previous elevent years. His first significant engagement with Excelerate came in 2007 when he spent three months in Kuwait negotiating what would become the region's first LNG import terminal. He has since held a seat at the deal table in a multitude of international FSRU re-gas projects. Steven is proud to call Excelerate Energy his home and to lead a team that embodies the company's core values of stewardship, accountability, improvement, and leadership.
For the past twenty-seven years, Steven has focused on complex energy and infrastructure development projects, general maritime operations and, specifically, LNG shipping, FSRUs, chartering of vessels, shipbuilding contracts, operational agreements, and related project finance and tax matters. Steven is also an experienced international negotiator, specifically for EPC contracts for the construction of floating regasification import terminal infrastructure, chartering FSRUs for use as LNG importation terminals, and related services and equipment procurement.
Steven earned a juris doctorate, with highest honors, in 1990 and a bachelor of arts in 1986, both from the University of Oklahoma.
Subscribe to our newsletter
Sign up to receive our weekly DirectCurrent newsletter to stay up to date on the program's work.