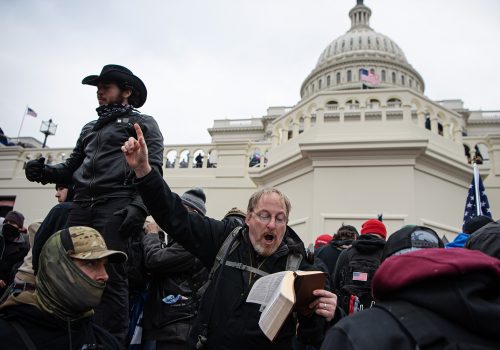 Wed, Feb 10, 2021
In-depth investigation offers the most comprehensive timeline for #StopTheSteal to date.
Report by Jared Holt, Andy Carvin, Graham Brookie, Zarine Kharazian, Emerson T. Brooking, Alyssa Kann, Jacqueline Malaret, Max Rizzuto,
Jared Holt is a resident fellow at Atlantic Council's Digital Forensic Research Lab (DFRLab), based in Washington, DC. Prior to joining DFRLab, Jared worked as an investigative reporter at Right Wing Watch, where he covered right-wing extremist movements in the United States. His work has been published in outlets including the Washington Post, HuffPost, Columbia Journalism Review.
Jared graduated from the University of Central Arkansas in 2015. He currently lives in Washington D.C.