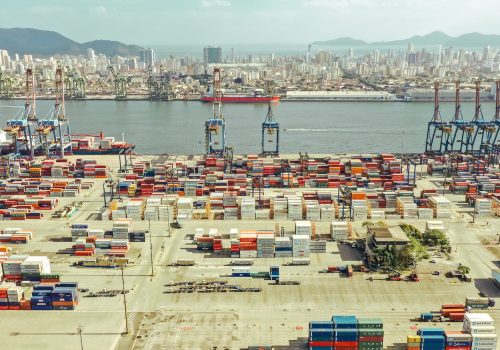 Thu, Mar 5, 2020
The United States and Brazil would benefit from a closer and stronger trade and foreign-direct-investment-relationship that would amplify growth and prosperity, in both the short and long terms. Deepening the economic relationship would pay dividends in other areas as well, translating into greater opportunities for strategic bilateral cooperation. This paper recognizes that the moment is now and that 2020 is a pivotal year to substantively advance bilateral economic ties.
In-Depth Research & Reports
Thu, Jun 27, 2019
2018 saw political tides turn in three of Latin America's largest democracies. These elections also saw deep polarization and distrust in institutions among Brazilians, Mexicans, and Colombians in an information environment ripe with disinformation. And while disinformation and misinformation are nothing new, the spread o#f false information at alarming rates is more effective and worrisome […]
2018 Elections in Latin America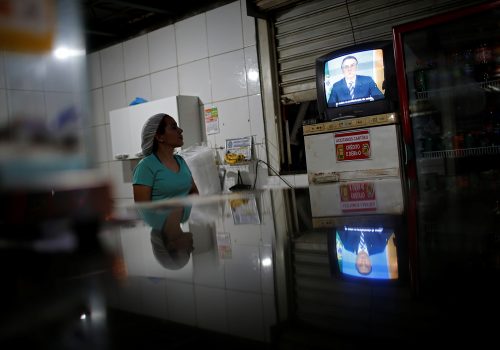 Fri, Apr 3, 2020
Disinformation and misinformation, especially circulating within the biggest economy in Latin America (Brazil) and the country with the worst man-made humanitarian crisis in the hemisphere (Venezuela), can foment national catastrophes that will be felt well beyond the realms of the online information space and national borders.
New Atlanticist by Roberta Braga, Diego Area,
Roberta Braga was Deputy Director for Programs and Outreach at the Atlantic Council's Adrienne Arsht Latin America Center, where she implemented the Center's initiatives to influence policy and impact the public debate on a range of Latin American issues; coordinated development and implementation of community outreach and engagement strategies; and played a leading role in developing the intellectual framework for advancing the Council's mission and Latin American programming through written work, convenings, media engagement, and speaking opportunities within and outside the Council.

Over her four years at the Council, Roberta led projects on Brazil, disinformation and misinformation in elections, trade integration, and energy in Latin America. Roberta co-led the Center's #AlertaVenezuela and #ElectionWatch Latin America projects focused on exposing disinformation in and around Venezuela and around elections in Brazil, Mexico, and Colombia, respectively; launched the Center's work on deepening US-Brazil trade and foreign direct investment; and executed projects on NAFTA's (now USMCA) impact on energy supply chains.

Braga previously worked as a strategic communications analyst at the US Department of Homeland Security, and at Promega Corporation, an international biotechnology firm headquartered in Madison, Wisconsin. She has been published in major media outlets and provides English- and Portuguese-language commentary on political and economic issues in Latin America, including for The New York Times, The Wall Street Journal, The Los Angeles Times, The Financial Times, Axios, Brazil's O Globo and Folha de S.Paulo, among others. Originally from Brazil, she is a native Portuguese- and English-speaker, and fluent in Spanish.