In brief: C4ISR – A five-step guide to maintaining NATO's comparative military edge over the coming decade
Top lines
C4ISR, which stands for command and control, communications, computers, intelligence, surveillance and reconnaissance, is the nervous system of the military.
NATO's current C4ISR systems and thinking do not meet all of the Alliance's needs. The relevance of such systems in the future will only grow. Mounting threats and challenges to NATO will raise requirements for better awareness, decision making, and rapid response.
NATO should seize the momentum and unity that Russia's invasion of Ukraine has generated, and use it to update its C4ISR.
C4ISR is the backbone on which NATO awareness, decisions, and action rely, yet the complexity of the system makes its modernization both difficult and essential.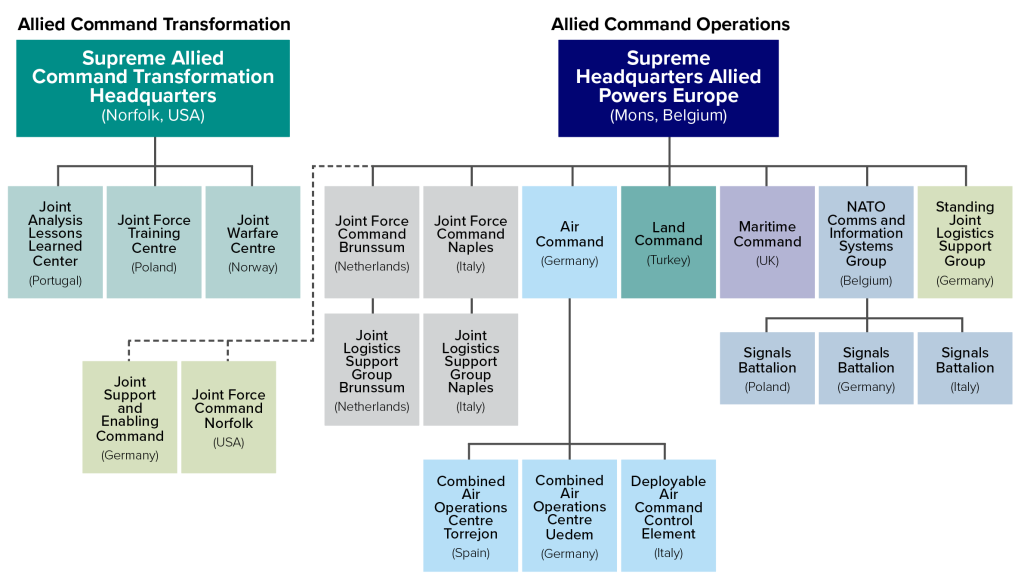 Amid historical neglect and focus on crisis response, C4ISR capabilities for collective defense lag behind the level of ambition necessary for the currently volatile geopolitical environment.
With Russia's war in Ukraine drastically changing the context of European security and defense, the speed of understanding, decision-making, and action among allies are more important than ever. NATO's strength lies in its ability to collectively decide and act, organize, and integrate. However, the C4ISR capabilities that allow the allies to do that—and much more—remain under resourced and much less effective than required. While much has been done to improve NATO C4ISR over the past decade, much work remains.
NATO has a unique opportunity to leverage the current sense of unity, urgency and shared vision among allies to build the C4ISR architecture the Alliance needs for the future. The time to act is now, when the war in Ukraine is providing a treasure trove of lessons for the Alliance, ranging from the requirements to be ready from day one for any NATO mission (also called day zero readiness) to the important role the private industry plays in the security and resilience of any modern nation state. Early progress can also prepare the Alliance for emerging threats and challenges, such as China's rise and climate change. The political decisions and level of ambition set by the June 2022 Madrid Summit Declaration and NATO 2022 Strategic Concept—the most important of which include those related to strengthening NATO deterrence and defense and increasing focus on innovation and emerging and disruptive technologies—will be guiding and shaping the requirements and development of the NATO C4ISR architecture of the future.
How to seize the moment
There are five critical steps transatlantic decision-makers can take to modernize NATO C4ISR and help the Alliance maintain its military edge against potential adversaries in an increasingly contested geopolitical environment. Improving NATO's C4ISR capabilities will give NATO a relevant and credible nervous system equal to the challenges ahead.
Share more data and intelligence.

Shared data, information and intelligence are fuel for C4ISR. The uncomfortable truth is that data and intelligence sharing is not at the level it can or needs to be. This also means that the opportunity cost of not sharing sometimes can be enormous. With the right political will and tailored security measures, the vast amounts of data and intelligence collected by NATO and its member states could be better exploited for the benefit of collective security and defense.

Transform digitally.

Digital transformation, intended to address digitalization, connectivity, data frameworks and data management, is a nascent effort that is fundamental for strengthening security and defense and improving resilience. The digital revolution is intertwined with C4ISR architecture, because a more technologically advanced C4ISR edge can help the Alliance achieve significant increases in speed, security, and effectiveness in command and control, communications, data and intelligence analysis, decision-making, operations, and interoperability. Proceeding along this journey is particularly important as the Alliance is trying to shift to a new concept of operations, effective multi-domain operations, which entails the integration of kinetic and non-kinetic efforts, across all warfighting domains, at speed and scale.

Implement new concepts, policies, and plans to clarify C4ISR requirements.

To outthink and outpace potential adversaries, NATO must act now to develop the future C4ISR architecture it needs. Several efforts underway, such as the new NATO Force Model, Alliance Multi Domain Operations Concept, Allied Command Operations Command and Control (C2) assessment, and NATO's Joint Intelligence Surveillance and Reconnaissance (JISR) Vision 2030+, will directly influence future NATO C4ISR requirements. NATO must provide a definition for C4ISR in an allied context, build a shared understanding among allies around that definition, and ensure coherence in planning, capability and concept development.

Modernize, augment, and acquire capabilities to meet new C4ISR requirements.

There are a few practical steps NATO should take to maintain its technological and military edge in the future. This includes transforming existing C4ISR force structure, improving NATO's ability to receive national and commercial space-based information, reducing gaps in integrated air and missile defense (IAMD), developing greater electronic warfare capabilities, and investing in and promoting innovation and adoption of emergent and disruptive technologies such as Artificial Intelligence, autonomy, space-based capabilities, and quantum computing.

Continue to invest in C4ISR interoperability, readiness, resilience, innovation, and adaptation.

NATO's strength lies in its ability to collectively decide and act, organize, and integrate. NATO C4ISR forces and capabilities provide the interoperable structure and digital backbone into which member states plug for collective awareness, decision-making, and action. Investing in C4ISR readiness, resilience, and capabilities is a direct contribution to greater potential of the Alliance itself.
NATO needs a modern and well-defined C4ISR architecture to keep pace with the rapidly changing operational environment and achieve its mission of securing and defending its thirty allies and their interests. Ultimately, the question is not whether NATO will need to evolve and develop its C4ISR capabilities, but whether it can do so in time to meet the ever-growing threats to the Alliance. In its current state, NATO C4ISR will be severely challenged to guarantee the security and defense of the Alliance against the threats it expects to face over the coming decade.
Although C4ISR underpins the success of every NATO operation, its criticality remains underappreciated. However, transatlantic decision-makers right now have the perfect opportunity to implement the recommendations above and set forth the path for the necessary modernization of NATO's C4ISR architecture. NATO stands stronger and more united than ever. Allied defense investments are rising. Additionally, the foundations of a future C4ISR architecture and its components are progressing in various stages of development and planning. NATO must prioritize C4ISR in light of these positive developments, helping it leapfrog from an underappreciated piece of the puzzle to a key enabler for the Alliance's defense and deterrence.
Like what you read? Dive deep into our full report.
Related program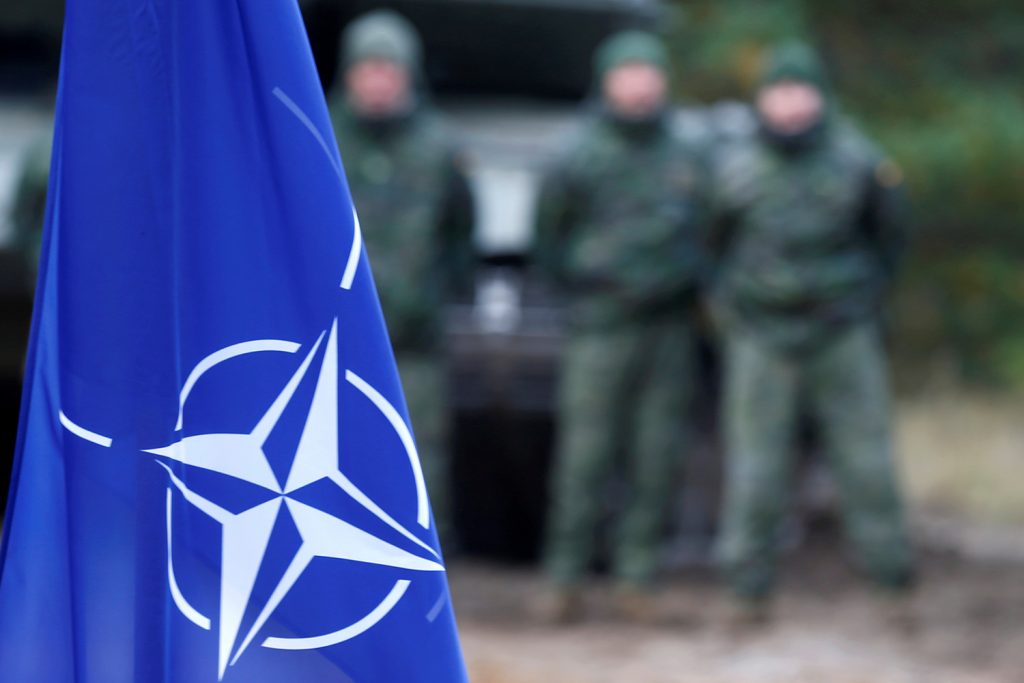 The Transatlantic Security Initiative, in the Scowcroft Center for Strategy and Security, shapes and influences the debate on the greatest security challenges facing the North Atlantic Alliance and its key partners.
Subscribe for more content
Subscribe for events and publications on transatlantic security
Sign up for updates from the Atlantic Council's Transatlantic Security Initiative, covering the debate on the greatest security challenges facing the North Atlantic Alliance and its key partners.