Featured commentary & analysis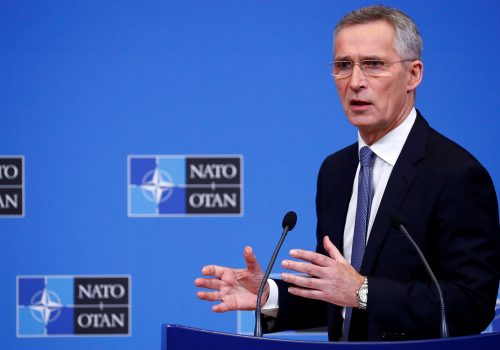 Mon, Jun 8, 2020
On June 8, Secretary General Jens Stoltenberg laid out his plans for a new period of reflection on the Alliance's mission and structure over the next ten years. At a time when the COVID-19 pandemic has accentuated certain security threats to member states, including "unabated" Russian military activity, the spread of disinformation and propaganda, and the disruptive ascendance of China, NATO "must stay strong militarily, be more united politically, and take a broader approach globally," he stated.
New Atlanticist by David A. Wemer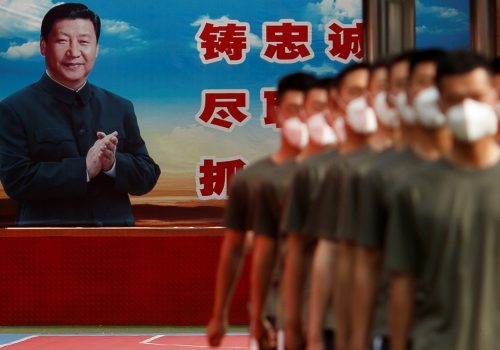 Mon, Jun 1, 2020
NATO can be an effective forum for Allies to share awareness of China's capabilities and activities, develop a transatlantic security strategy regarding China, and pool capacities for engagement and deterrence.
New Atlanticist by Ian Brzezinski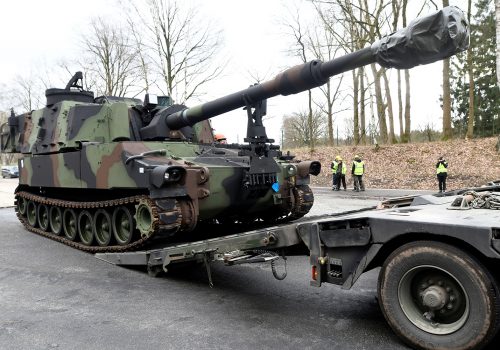 Thu, Apr 23, 2020
Military mobility—the ability to move massive amounts of troops and military equipment across territory and national borders rapidly—has warranted increasing attention from NATO policymakers over the last few years, but significant legal, diplomatic, and logistical challenges still need to be overcome—not to mention the sudden impact of the coronavirus (COVID-19) pandemic. "We have made some real progress," explained US Army Europe Commander General Christopher Cavoli, "but there is a bit of work left to be done."
New Atlanticist by David A. Wemer
Featured in-depth research & reports

Tue, Jun 2, 2020
Nations in Europe's northeast cooperate through a variety of multilateral security and defense arrangements. "Geometries of Deterrence" assesses how these arrangements individually and collectively contribute to deterrence and defense in Northeastern Europe.
In-Depth Research & Reports by Hans Binnendijk and Conor Rodihan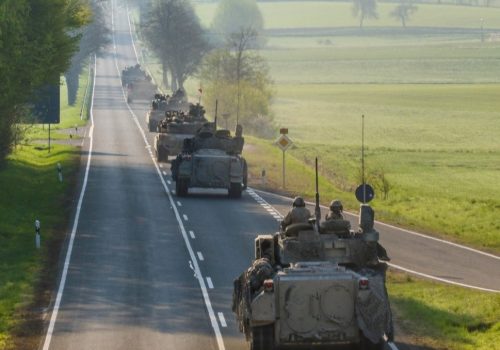 Wed, Apr 22, 2020
Military mobility is the logical and critical next step to enhancing the twenty-first-century conventional deterrence posture throughout Europe, an essential part of the formula for keeping the peace.
Report by Task Force Co-Chairs: General Curtis M. Scaparrotti, USA (Ret.) and Ambassador Colleen B. Bell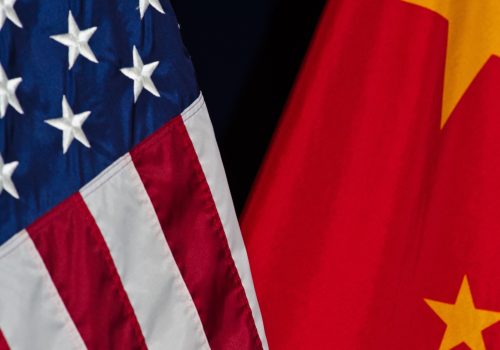 Thu, Dec 12, 2019
Understanding and responding to the challenges China presents requires a broad perspective, recognizing the interaction of economic, diplomatic, and security issues.
Report by Franklin D. Kramer
Subscribe for events and publications
Leadership