The disinformation landscape in West Africa and beyond
Introduction
The prominence of West Africa, and Africa as a whole, within the global disinformation ecosystem cannot be ignored. A report by the Africa Center for Strategic Studies released in April 2022 identified twenty-three disinformation campaigns targeting African countries dating back to 2014. Of these campaigns, sixteen are linked to Russia.
The listed disinformation campaigns—nine of which were identified by the DFRLab—reveal two key points. First, there has been a marked increase in the number of publicly identified disinformation campaigns in recent years. Whether this is due to an increase in the scrutiny, analytical capacity, or efforts on the part of bad actors is unclear. Second, the characteristics of each of these influence operations are distinct—these operations target a wide variety of issues, such as elections, the war in Ukraine, commercial interests, and domestic and international politics.
Further, relations between France and francophone West Africa have, following years of amicable relations built on the back of military cooperation, seen a marked erosion that was underscored by the exit of the last of the French troops from Mali in August 2022. Anti-France and pro-Russia sentiments have surged contemporaneously, with overlapping narratives positioning Russia as a viable alternative to Western aid. When French forces began their departure from Mali in June 2022, Russian private military companies (PMCs) such as the Wagner Group stood ready to fill the void.
This report examines several influence operation case studies from the West African region, with a particular emphasis on Mali, Burkina Faso, Côte d'Ivoire, and Niger. The narratives, actors, and contexts supporting these influence operations are summarized alongside their impact on regional stability. Russian influence plays a significant role in these case studies, an unsurprising fact considering the geopolitical history of this region.
This report also includes case studies from outside the Sahel region, consisting of thematically distinct but strategically noteworthy influence campaigns from elsewhere on the continent. For example, the Nigerian government used social media influencers to suppress citizen participation in the #EndSARS movement. Elsewhere, the Ethiopian diaspora used innovative click-to-tweet campaigns to spread international awareness of the conflict in Ethiopia's Tigray region. In South Africa, the rise in violent xenophobic demonstrations was precipitated by a popular social media campaign that normalized prejudice against foreign nationals.
The plethora of actors, targets, strategies, and tactics make a blanket approach to studying African disinformation networks difficult. The depth and breadth of these campaigns shows that Africa is facing the same challenges as the rest of the world insofar as disinformation is concerned. Moreover, the interest shown by foreign governments attests to the region's geopolitical significance. This combination of geopolitical importance and a vulnerability to influence campaigns makes Africa a notable case study.
Background
Africa's information environment is not monolithic Analog channels such as radio and film are used in conjunction with digital efforts to reach audiences, but Internet penetration rates and the accompanying reli- ance on analog media differ significantly from country to country For example, as of January 2022, Morocco, the Seychelles, and Egypt maintained Internet penetration rates of higher than 70 percent, nearly ten times the rate of the country with the lowest penetration rate, the Central African Republic (7 percent).
In the countries mentioned in the table above, Facebook and Instagram maintain a leading position insofar as social media penetration is concerned This can be partly ascribed to Facebook's Free Basics service that "zero-rates" data (including Facebook and Instagram data) on participating mobile networks. These mobile networks can then bundle Facebook and Instagram data into a consumer's service plan without the consumer having to pay extra for that data use Considering that mobile connections outstrip desktop connections, and that mo- bile data is more expensive than fixed broadband, it is clear why this has been effective to expand Facebook and Instagram's footprint Meta shuttered the Free Basics program in some regions at the end of 2022 as the program's spiritual successor – Meta Discover – was being rolled out The impact this will have on the information environment remains to be seen.
Social media and internet penetration rates in some of the African countries referenced in this report


---
With contributions from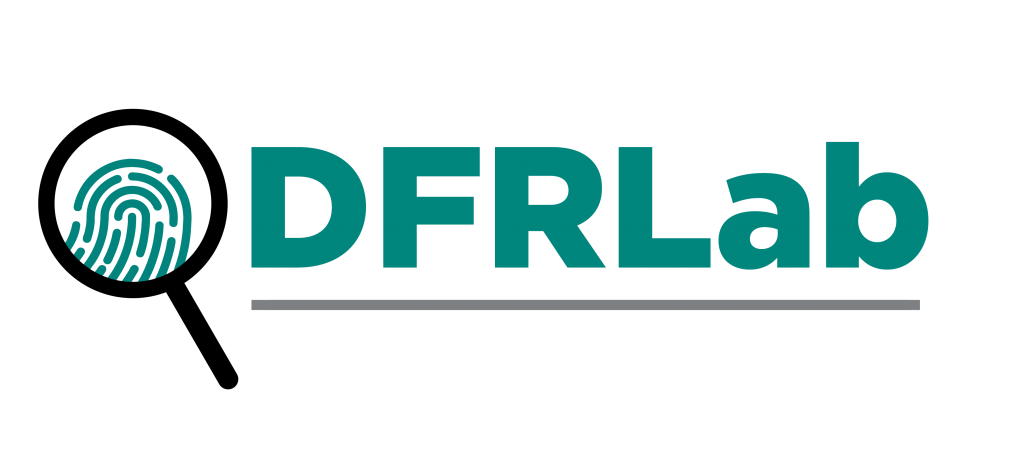 The Atlantic Council's Digital Forensic Research Lab (DFRLab) has operationalized the study of disinformation by exposing falsehoods and fake news, documenting human rights abuses, and building digital resilience worldwide.
Further reading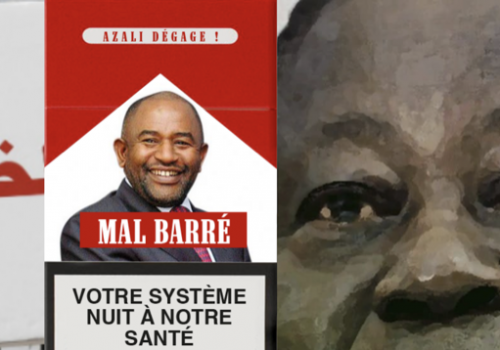 Fri, Jun 5, 2020
Issue briefs and reports By Andy Carvin, Luiza Bandeira, Graham Brookie, Iain Robertson, Nika Aleksejeva, Alyssa Kann, Kanishk Karan, Ayushman Kaul, Tessa Knight, Jean le Roux, Roman Osadchik, Esteban Ponce de Leon
A Tunisia-based company operated a sophisticated digital campaign involving multiple social media platforms and websites in an attempt to influence the country's 2019 presidential election, as well as other recent elections in Africa. In an exclusive investigation that began in September 2019, the DFRLab uncovered dozens of online assets with connections to Tunisian digital communications firm UReputation. On June 5, 2020, after conducting its own investigation, Facebook announced it had taken down more than 900 assets affiliated with the UReputation operation, including 182 user accounts, 446 pages, and 96 groups, as well as 209 Instagram accounts. The operation also involved the publication of multiple Francophone websites, some going back more than five years.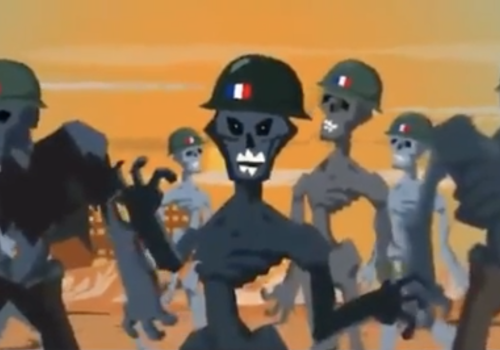 Fri, Jan 20, 2023
New Atlanticist By Digital Forensic Research Lab
Plus, more on Wagner's power struggles with the Russian defense ministry and Russia's apparent use of incendiary munitions in Kherson.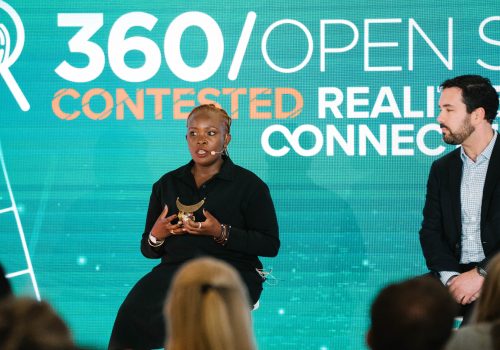 Mon, Jun 6, 2022
Transcript By Atlantic Council
The decentralized digital world is on the rise; here's what that means for political, economic, and social rights worldwide.