Russia Today covers the launch of the Declaration of Principles at the Munich Security Conference. The Declaration was put together by a bi-partisan task force led by former US Secretary of State Madeleine Albright and former US National Security Adviser Steve Hadley to provide a clear and compelling statement of values around which political leaders in democracies worldwide can coalesce to reaffirm their support for a rules-based order.
"Taking over the annual Munich security conference, the Atlantic Council has come out with a declaration of principles that seeks to legitimize the rogue behavior of the West after the Cold War as a 'rules-based' world order."
Related reading

Fri, Feb 16, 2018
The order is holding for now, but the trends are worrisome The state of the global order one year into Donald Trump's presidency will be at the top of the agenda when global security experts meet in Munich from February 16-18. The outlook was bleak even before the 2016 US election. The rules-based, democratic order, […]
New Atlanticist by Ash Jain

Thu, Mar 21, 2019
Read the full article here
In the News by Carl Bildt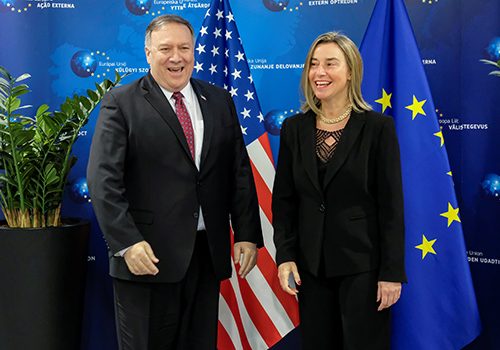 Fri, Feb 15, 2019
The greater peril in Munich is that the US and its allies, by focusing so much on preventing worst-case outcomes over the past couple of years, haven't prepared for the future.
Inflection Points by Frederick Kempe