On June 29th, Director for Northern Europe Anna Wieslander spoke at the NATO Public Forum in Madrid on the panel "Ambiguous Threats, Determined Responses: Countering Hybrid Threats against NATO Allies." Ms. Wieslander discussed Sweden's total-defence strategy along with panelists Lieutenant General Hans-Werner Wiermann, Director General for NATO International Military Staff and Irene Fellin, Special Representative of the Secretary General for Women, Peace and Security at NATO. The session was moderated by Lili Bayer, Senior Reporter at POLITICO Europe.
Further reading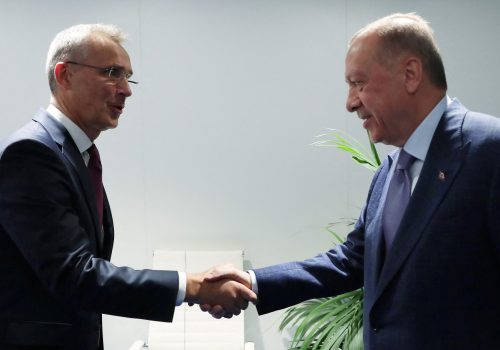 Tue, Jun 28, 2022
Fast Thinking By Atlantic Council
Ankara got exactly what it wanted in exchange for paving the way for Sweden and Finland to join the Alliance.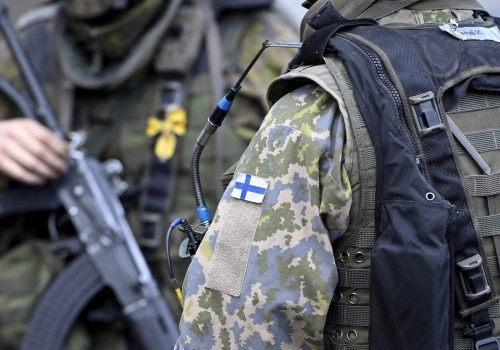 Fri, May 13, 2022
New Atlanticist By Christopher Skaluba, Anna Wieslander
Both have put in the prescient and painstaking work to make a potential transition from partner to member so straightforward.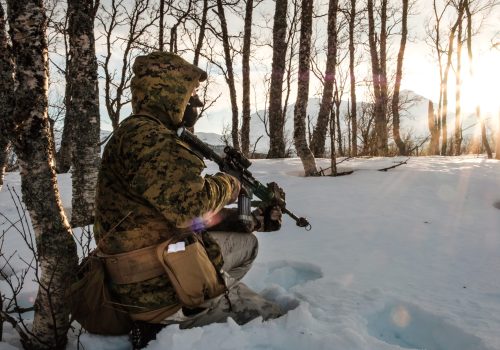 Wed, Mar 30, 2022
Report By David Auerswald
This report maps Arctic allies' and partners' defense strategies and domain awareness capabilities to make recommendations for enhancing Arctic security.