Job Location: Atlantic Council Headquarters – Washington, DC
Employment Type: Full-Time
Seniority Level: Associate
Job Category: Staff
Overview
The DFRLab is looking for a creative and dynamic self-starter to formalize and grow our Digital Sherlocks capacity building program. The Associate Director for Capacity Building will be responsible for consolidating the DFRLab's portfolio of trainings; supporting the existing and future community of "Digital Sherlocks" who make up our cohorts of trainees; and designing and building a program through which our team can create and support tailored curricula for various sectors, regions, and contexts.
The Associate Director will lead a body of work that bridges the DFRLab's research and policy programs. Core to our mission is expanding the community of practice capable of researching disinformation, documenting human rights abuses using open-source information, and building digital resilience against disinformation threats worldwide. We believe that more people doing this work credibly in their communities is essential to building more resilient democracies and information ecosystems.
This position will build on an existing program comprised of a global network of journalists, students, and members of civil society who have attended DFRLab workshops and trainings. In 2020 alone, DFRLab experts conducted trainings for over 1,500 people across six continents and 30 different countries on media literacy, open-source investigative techniques, fact-checking and source verification, narrative analysis, social media monitoring, and tech governance models, among other topics.
This role is perfect for a self-starter with experience conducting open-source research training, developing educational methodologies, and working with civil society. The Associate Director will work closely with the DFRLab's management and research teams, as well as experts across the wider Atlantic Council, to support their day-to-day activities.
We are currently hiring for an immediate start date. Applications will be reviewed on a rolling basis and will be accepted until a suitable candidate has been selected. While the below qualifications serve as a preferred baseline, the DFRLab is open to tailoring the position within reason to match the expertise of promising candidates.
Job responsibilities
Manage the ongoing Digital Sherlocks training program and oversee its day-to-day operations with the support of junior administrative staff;
Design a sustainable and adaptable capacity building program that expands upon existing curricula and expertise;
Contribute to the design of and oversee monitoring and evaluation for all capacity-building activities;
Collaborate with the editorial and research teams to sustain and enhance our existing training modules focused on open-source and digital forensic research methodologies and tools;
Develop strategy and mechanisms to support the Digital Sherlocks community after they complete our trainings;
Assist in grant writing and fundraising to support the capacity building program in collaboration with DFRLab and Atlantic Council Development staff;
Manage the capacity building program budget;
Coordinate our capacity building projects worldwide to meet grant deliverables;
Work with the DFRLab team to integrate the Digital Sherlock program into our flagship events and conferences, including the 360/Open Summit, 360/StratCom, and others;
Manage day-to-day logistics, communications, and other tasks related to the capacity building portfolio as needed;
Represent the DFRLab at private meetings and public events related to the substance and development of our work.
Qualifications
Minimum 5 years of relevant work experience and demonstrated subject matter expertise;
Proven ability to design and implement capacity building and/or training of trainers programming, preferably with online components;
Demonstrated experience conducting trainings, and independently managing projects and programs;
Experience managing or overseeing communities of practitioners;
Experience writing or contributing to grants, designing programs, and liaising with donors and other stakeholders;
A passion for democracy, a human rights-respecting digital world, international affairs, and promoting digital resilience;
Strong interpersonal skills, including the ability to work well in a team and deal effectively with individuals ranging from interns to top officials in government and the private sector;
A detail oriented self-starter who has the ability to work in a fast-paced environment;
A Bachelors degree in international affairs, journalism, education, or other relevant field;
Additional skills
International experience and proficiency in an additional language;
Familiarity with online training and educational platforms and tools;
Experience working and managing projects across continents and time zones;
Experience in or strong familiarity with journalism, social media analysis, human rights investigations, or other information ecosystem or OSINT fields.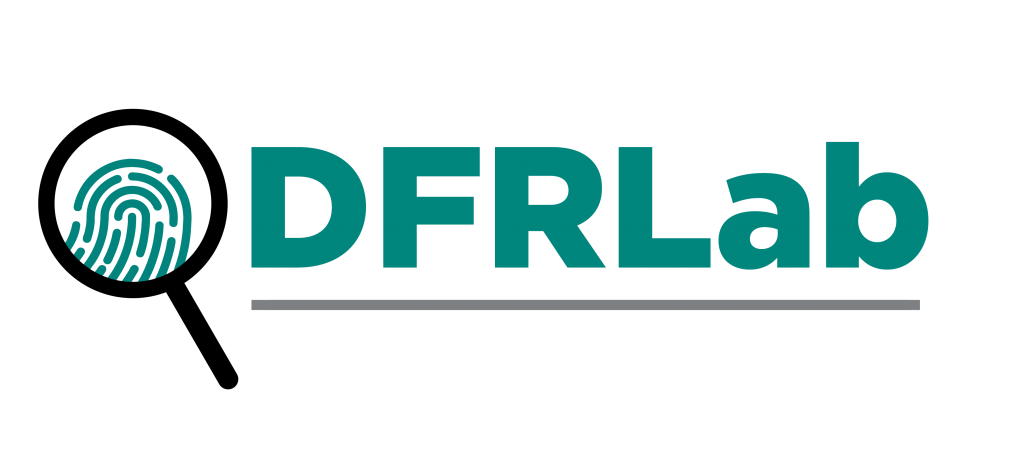 The Atlantic Council's Digital Forensic Research Lab (DFRLab) has operationalized the study of disinformation by exposing falsehoods and fake news, documenting human rights abuses, and building digital resilience worldwide.
Please note: The Atlantic Council is an Equal Opportunity Employer. We do not discriminate on the basis of race, religion, color, sex, gender identity or expression, sexual orientation, age, non-disqualifying physical or mental disability, national origin, veteran status, or any other legally protected characteristics covered by applicable law. The Atlantic Council is committed to working with and providing reasonable accommodation for all qualified individuals and bases all employment decisions on qualifications, merit, and business need. The Atlantic Council believes that diversity and inclusion amongst our team members are critical to our success as a global organization and seek to recruit, develop, and retain the most talented people from a diverse candidate pool. For more information, check out our Talent DEI Statement or connect with us at [email protected]. Thank you for your interest in the Atlantic Council.