Watch the event
Event transcript
Uncorrected transcript: Check against delivery
Speaker
US Senator Joe Manchin (D-WV)
Chairman of the Senate Energy and Natural Resources Committee
Moderator
Frederick Kempe
President and CEO, Atlantic Council
FREDERICK KEMPE: Good morning. I'm Fred Kempe. I'm president and CEO of the Atlantic Council. Thanks for joining us today for a conversation with Senator Joe Manchin on US industrial competitiveness amid a rapidly evolving energy system.
So in recent years, the US government has allocated significant resources to large legislative packages intended to grow the US domestic industrial base—the Bipartisan Infrastructure Law, Inflation Reduction Act. Senator Manchin, you had a lot to do with those things. Building on these efforts, last week President Biden traveled to Philadelphia to announce deployment of a seven billion dollar fund to fund regional clean energy hubs through the Bipartisan Infrastructure Law. The US Treasury is also developing guidelines for the hydrogen tax credits included in the Inflation Reduction Act, which seek to balance environmental objectives and practical economic concerns, and US energy leadership. Hydrogen is seen as a key energy resource that will help enable net zero industrial and transportation sectors by 2050. So, with an abundance of our natural resources and strong labor force, we as a country are pretty well positioned to lead the hydrogen economy of the future and, at the same time, to be a net-zero industrial powerhouse.
That's what we're going to be talking about today, with a person who knows more about this than maybe anybody else anywhere, but certainly in the Senate. Senator Joe Manchin of West Virginia, chairman of the US Senate Energy and Natural Resources Committee, also serves on the Senate Committee on Appropriations, Senate Committee on Armed Services, and Senate Committee on Veteran Affairs. Longtime advocate of a balanced, common-sense approach to energy policy that considers the needs of our environment, for sure, the demands of the economy, and—let's underline this—the strategic value of energy independence and industrial competitiveness to US national security and leadership.
So, Senator Manchin, welcome.
JOE MANCHIN: Fred, thanks for having me. It's great to be here.
FREDERICK KEMPE: It's terrific to have you here and terrific to have worked with you over many years.
So the first question is a broad one, before we get to hydrogen. Talking about the resurgence of policies that promote domestic manufacturing, a stronger US industrial base. You've been a big part of all of those. Where is this coming from and how is this underpinning a new vision for the economy?
JOE MANCHIN: Well, Fred, how everything came to came to light, you know, we've lived through historical times. We've gone through a pandemic that we've never, ever experienced in any of our lifetimes. I remember hearing about it from my grandparents, because my great-grandfather died of influenza in 1918. So I remember hearing about this horrible pandemic back then. Knowing it came to us in the twenty-first century was not preparing us for it. We never thought it would ever happen and we're too advanced as a culture and a society. But it happened and it could repeat itself if we don't learn from our—from our past.
So with that happening it changed who we are, how we do things, what we expect government to do. A lot of people got more dependent on government and a lot of the government people got more relaxed, if you will.
So then we see this horrific war in Ukraine. We were told it was going to be two weeks. Well, that wasn't true. We were told inflation would be transitory. That wasn't true. And then all of a sudden, we saw Putin weaponize energy and we've heard and we've seen this before. Many wars have been fought over energy and here we are in the twenty-first century, a land war in Europe and Putin has weaponized it.
And I'm thinking if he's weaponized energy I guarantee you Xi Jinping can weaponize all of the things. The building blocks that they're making for us at a lower price we're thinking we're getting a heck of a bargain. But they have control over the supply chain. They could cripple us.
So everything started coming to a reality that something's wrong here and we've got to change. So I says, we're not energy independent and now our European allies are held hostage because of the lack of energy and here's the defender, the superpower of the world, United States of America, didn't have the energy supply to be independent ourselves let alone be able to help our allies. That's how this got started. That was the crux of all of this.
The bipartisan infrastructure bill was a spinoff of that big BBB bill. I could not do that whatsoever. I told the president—I said, this is a piece of legislation—
FREDERICK KEMPE: And BBB stands for?
JOE MANCHIN: Build back better. That was his, basically, marquee piece of legislation. I said, Mr. President, we respectfully disagree on this because I think it changes the psyche of our nation. I'm of the generation of "ask not what your country can do for you, what you can do for your country," that John Kennedy said. I said, this piece of legislation is changing the psyche of our nation to how much more can my country do for me, and I couldn't get there, just no way, shape, or form.
So, but the infrastructure, which we hadn't done anything for thirty years, was there. We took that piece of legislation. I agreed that we could move forward, not guaranteeing my vote because I would never vote for BBB. But I needed to separate the bipartisan infrastructure bill and then we—my committee wrote the energy portion of that bill and that's where hydrogen came in, and then from there we went to the IRA, which—and I will just say the results of the IRA, it was an energy security bill. The administration and the president have sold that as an environmental bill and that's good because it does have a lot.
I will just say this. We are responsible as a nation to be energy independent and secure. If you want to be the superpower of the world you have to—you have to be self-reliant on your energy and we have all the resources to do it—oil, coal, gas—and we can do it better and cleaner than anywhere in the world.
FREDERICK KEMPE: And you were just saying on the way into this room that we're producing more than we've ever produced.
JOE MANCHIN: And I'll give you that. First of all, I've always said this. You cannot eliminate your way to a cleaner environment. You can innovate your way to it and the rest of the world will follow. You can't eliminate and say: OK, I know you have these resources in your country, but you can't use them. They're going to use them.
FREDERICK KEMPE: So talk about this. I mean, we all talk about energy transition, energy transition. Could you translate that into plain English—what that means for America and the United States?
JOE MANCHIN: Energy transition means that basically every one of us are responsible for the climate. So my friends who say, oh, this is—this is the hoax, climate's not real, well, they're deniers, same as people who said that elections aren't real and the—and the insurrection wasn't real. I was there when that happened. It's real. Those were all real.
So on that I just said here, to show the proof of the pudding, we are producing more energy today than ever in the history of the United States of America. We'll be 4.6 billion barrels of oil this year. Thirty-seven trillion cubic feet of gas will be produced. Thirteen-and-a-half billion cubic feet of LNG is going out. That's when we go up to twenty-five. That really helps backfill all of Europe's needs.
So we're doing our job and also we've increased the amount of production we get from wind and solar. We've doubled it in one year. So, the bill did what it was supposed to. The difference of the United States of America, what we did when we wrote these bills, we used the government as your partner and we incentivized and took some of the risk away.
So if we're removing 15-20 percent of the risks you're taking for a mega investment, investors will say, OK, I think I can take that risk. I can't take 100 percent of it. And Europe has been using the carbon pricing forever, but they never took the proceeds to spur innovation and technology. So they were upset with us, and if you've talked to our European friends from government were upset because they're hearing that sucking sound. Everyone's coming to America to do this investment. And we're getting more in my state of West Virginia than ever before.
So we're going to be able to help innovate the new technologies that will help decarbonize the world. And the best way to say it is, we're producing the energy that we need today and investing in the energy we'll need for tomorrow. So we're giving you what you need and we're investing in what you want.
FREDERICK KEMPE: That's a great way to describe the transition. In fact, it's maybe the best way I've heard it described. So, let's get to hydrogen and West Virginia. So, Department of Energy announces last week, this seven billion dollars for hydrogen hubs. And it includes the Appalachian Regional Clean Hydrogen Hub, incorporating West Virginia.
JOE MANCHIN: Well, it started—that's where it is now. It's going to be—that's the majority of it. And we have some in Ohio and some in Pennsylvania. But we have that region, which is really—it's hot as a firecracker as far as energy. We've always been coal, as you know. And now we have a tremendous amount of Marcellus Shale. We have Utica Shale. We're one of the largest gas producers in the world.
FREDERICK KEMPE: Well, let's talk about—why is hydrogen so important?
JOE MANCHIN: Hydrogen basically does everything that petroleum does for you. You know, it'll do everything that hydrocarbons are doing, because of horsepower. But it has very low—and you can also make it very green with very low carbon emissions, or no carbon emissions. So if you're going to be—if you need to do the job—you need to fly your planes, you need to run your trains, you need to basically run your trucks and things of that sort, electric's not going to do it, OK? You need that horsepower; you need that torque. And hydrogen can give you that torque.
We've known it for a long time, but it was expensive, so when you had oil and you have all the refineries of diesel and all that that did it so much cheaper. But now, with our responsibilities to our climate—and the climate, basically, is real. We have a responsibility. This was a natural way to go. We've never matured it. So when I looked at, OK, where should we be investing? Where should we incentivize people to do things? It was based on technology that's already been proven. We just never—we don't have to go out and reinvent the wheel. It's already been—just smooth it out, balance it. And we have to invest into that. And we never did that before.
China's done an awful lot in hydrogen, OK? Electrolyzers and things of that sort. We're still in first, maybe one and a half to second generation. And we can do an awful lot more. The United States of America, everyone said we're playing catch-up. We cannot only play catchup; we will surpass quicker than anyplace in the world because of our innovative and creative dynamics.
FREDERICK KEMPE: Well, because you went to China, let's stay there for a minute. How concerned are you about Chinese domination? Let's stick with the hydrogen situation.
JOE MANCHIN: No, no, I know what you're talking—I know where you're going, Fred.
FREDERICK KEMPE: I mean, you know, because we're competing in a lot of different areas. And energy is one of them. But let's talk about the energy part, but put it in context of the overall competition.
JOE MANCHIN: Well, here, so basically, this administration wants to move to EVs, electric vehicles. I'm a market person. I'm a capitalist and the market person. So I believe that the market will take us at a time in this—if there's that much demand for the product, there'll be that much production. I think that basically that Elon Musk was the only person that jumped out when we had the crash into 2008-2009, and then there was some incentives put in there for electric vehicles to try to help the automotive industry. He's the only one took advantage of it. He saw—he had the vision for that and did extremely well. Now everybody's trying to play catch-up. And now they want us to continue to give $7,500 credit. That's going to end. That has to end.
But the bottom line is, I was very reluctant to do that at all. And it went round and round with our—with our big three producers in America. And I said, listen, if you want the taxpayers to invest, then you're going to have to give us something back. And that's going to be critical minerals and processing has to be done in either North America or countries that we have reliable relations, with free trading agreements, so we don't be held—so we're not held hostage by China, by Russia, by Iran, and by North Korea, or countries that don't have our values. That was our biggest problem that we've done. We've allowed the building blocks of the United States of America to be relied upon in areas of the world that don't have our values.
FREDERICK KEMPE: And that's where we are now.
JOE MANCHIN: That's where we are now. And we've got to change that as quickly as we can. The administration, I think, in their desire to put so many vehicles out, they're still going to be reliant on China, because China has an 80 percent lock on critical minerals processing—anodes, cathodes, everything for the battery. We're trying to change that as quickly as we can. That's the—that was a part of why we have—you get 3,750 dollars of credit for your car if you processed and you sourced the materials in North America or our free trade—our allies and friends. If you produced it in North America, you get the other 3,750 dollars. So we're bringing manufacturing back. You're having all these battery factories and this and that going on.
But what happens is you don't have that horsepower, and that's where hydrogen came in. So now you see these hubs. And in West Virginia, we're in a transitional state. We probably rely more on fossil than any state in the nation, but we've been carrying this—I mean, filling that void for a long time. The coal-fired units we have, 93 percent of our energy in West Virginia comes from coal-fired. We can infuse hydrogen into our coal-fired units and reduce our emissions. There's so much more we can do with it. With gas, we can make blue hydrogen all day long. We can make blue hydrogen almost carbon-free by carbon capture/sequestration, and we have the geological formations to do that. So we are a natural. That was a natural hub for this to prove that we can do with hydrogen as we transition and not really threaten any of the jobs that we have now, but complement them.
FREDERICK KEMPE: So on the supply chain in China, what is the problem in the supply chain with hydrogen? And then, more to the point, are we behind with China in this field?
JOE MANCHIN: Well, China's—I mean, they've been doing hydrogen for quite—China has such an appetite for cheap energy they're doing everything they can. They're still the largest polluter in the world. And now, with India coming on, they're going to fight each other who will pollute more.
So, with that, how can we help them? You can only do it by us accelerating through our creativity and our innovation. We can do that better and we always have. But now, when it comes to producing, you know, they have—their labor force was much cheaper. India's labor force is going to be much more competitive. The technology will come from America, which it always has in everything they've done. But now we're going to be utilizing the technology that we're using, too.
People—I tell people, I say, you know, it's global climate. Global climate's not West Virginia climate. It's not the United States climate. It's not North—it's the globe. So if 90 percent of all emissions are coming from one continent, Asia, then you can either, you know, throw stones at it or you can basically create the activity and create new technology that they're able to use too. We're not going to hold that from them; we're just not going to be reliant on them to provide it to us.
So the electrolyzers, you will see us leapfrog so quickly in the new technology of electrolyzers to make—to make hydrogen, whether it's going to be green hydrogen, it's going to be pink hydrogen, blue hydrogen, all of these. And I'm just—I'm excited about it.
FREDERICK KEMPE: Senator, I hear the excitement. Some people of a certain age remember in a movie called "The Graduate" where Dustin Hoffman was told for the future you have to go—
JOE MANCHIN: Oh, now you're—now you're aging me.
FREDERICK KEMPE: —you have to go into plastics.
JOE MANCHIN: Yeah.
FREDERICK KEMPE: People in energy say now that current plastics is hydrogen, so maybe that's true.
We're the Atlantic Council, and we certainly think about transatlantic cooperation but we're really about global cooperation. Our mission is working together with partners and allies to shape the global future. In this field, how can the US work with allies and partners to accelerate the development of the global hydrogen economy? So how does this—how does this apply to hydrogen?
JOE MANCHIN: Here's the thing. You know, you have to look—these are all sovereign countries. They're going to make their own decisions. They're going to say: What's best for my country? OK? So if they have resources that we know that might be more harmful to the climate, and we have that technology and we've proven—let's use coal because I know about the coal –
FREDERICK KEMPE: Yeah.
JOE MANCHIN: I was a young person that grew up in the coalmines, coalfields, and all this. My family's worked in coalmines, and we've—we've lost—I lost my uncle in coal disasters. So we've been through the real horrible part of all this. But also, they're the most patriotic people you've ever seen. They produce the energy that won every war we've had. And if anything, they were deferred from going to the military because they needed to mine the coal that made the guns and—made the steel that built the guns and ships. So they're very patriotic towards that.
The United States is this: With our technology but with our economy, we can allow developing nations that are using coal-fired plants, first generation, without scrubbers, without low-NOx boilers, without baghouses—if we can entice them to use this new technology when they're putting these new coal-fired plants up that they're going to build anyway, and we entice them by giving them access to our market, you can incentivize them to, OK, use the best technology that's available and we will share that with you. We will help you. But this is our incentive to you to do that. You can't force them, OK, which we're not. And now, if you are an Indian in rural India, years ago I was there and there were people basically taking animal waste and cooking it in the sun, letting it bake, and then using it for fuel at night to heat their home, cook their food. Now, do you think that a person that had to go through that to have any type of substance of life is going to worry about what's coming out of a smokestack with a new coal-fired plant? I don't think so.
FREDERICK KEMPE: Talk to them about hydrogen, right?
JOE MANCHIN: Yeah. So, we have to accelerate that. And I think that's the leadership that United States can give.
FREDERICK KEMPE: An accelerator but working with partners and allies.
JOE MANCHIN: You work with them. You basically show them—you can have the World Bank, Ex-Im Bank, all this now to give them financing. Help them start out. If you're going from—there are six hundred million people in the world have no energy at all. And there's probably a couple—close to a couple billion that have first-generation energy that we used in the forties and fifties. This is what we're dealing with.
FREDERICK KEMPE: So we're just about out of time, but maybe just finally, this whole balancing between decarbonization goals and energy security, how does the US pull that off? And as you're balancing this, how do you—how do you strike that balance?
JOE MANCHIN: Fred, let me just say this, I'm a staunch believer that just because you have a desire that you think this would be better, well, in a perfect world, you're probably right. This would be better than this. It's not a perfect world. But we have to balance it out the best we can. I am not going to remove something that's dispatchable 24/7, dependable, reliable, and affordable, with something that I'm betting on that only gives you five, or six, or intermittent power. I'm not going to replace dispatchable with intermittent until the intermittent can give me dispatchable reliability. We don't have that yet.
I will say that all the younger people watching, listening to us, will probably end up in their lifetime and our children's lifetime with fusion being the main source, OK? And that solves a lot of the world problems because a lot of the world has been disrupted because of the fight over energy. And I was—I've been to France. I've been to Provence area France, ITER. You've heard of ITER. If you—if you haven't, just Google ITER, I-T-E-R and Provence, France. And it'll tell you all about fusion. Thirty-seven countries. China's still involved. They're working side-by-side. The Russians are there. We're there. The Koreans are there. Everybody that you hear all this turmoil going on around the world are trying to unlock—
FREDERICK KEMPE: Have you—have you—we're at the end, but when does fusion come in as something—
JOE MANCHIN: Let me just tell you right now, OK, I'll be going tomorrow back home to West Virginia. And we're going to break ground for Nucor Steel, one of the largest steel companies in the world. They're building a three billion dollar new plant with arc furnaces. They just signed a contract with Helion. Helion is a new fusion company. And they're going to build—they're planning to build a Helion factory—a power fusion factory—beside the steel factory that will be making the most—the cleanest steel in the world. And they think that that'll be feasible by 2028.
FREDERICK KEMPE: 2028? All right. You heard it here. 2028, fusion and—
JOE MANCHIN: Well, we're hoping—
FREDERICK KEMPE: And the cleanest steel factory in the—well, look, this is just a terrific conversation. It brings us to the end of our discussion today. I want to thank Joe Manchin, Senator Joe Manchin, for joining us for today's edition of Atlantic Council Front Page. This is our platform for global leaders on these issues.
JOE MANCHIN: Let me just say, Fred, if I can, this: The United States of America is producing more energy, cleaner than anywhere in the world today. More energy, cleaner than anywhere in the world. We're investing more than any place else in the world on the cleanest energy for the future. And with that, you can't leave anybody behind. The transition is basically, how do we transition into a lower carbon or a zero-carbon environment, and still have people that have quality jobs? That's what's going on. Hydrogen is that great, natural gas is that great transition. That's what—that's what we're working on.
What happened when they went to wind and solar, and during the 2009-10 years they did it, and bringing the cost of sixteen to eighteen cents a kilowatt hour down to five and six cents, left a lot of people behind, OK? And West Virginia was one of those states. It's always been a heavy lifting, done everything that's been asked of them, and got left behind. That's not happening anymore. And it won't happen with what we're doing now.
FREDERICK KEMPE: I think that's the place to close.
JOE MANCHIN: OK.
FREDERICK KEMPE: I think anyone watching here in our offices, virtually around the world, has got to be infected by your enthusiasm for all this.
JOE MANCHIN: It's going to happen. It's a great time to be an American.
FREDERICK KEMPE: Yeah. It's a great time. I share your enthusiasm about the technology. And I think sometimes people don't focus enough on the technology and where it's going. So thank you for that. Thank you for joining us for Atlantic Council page one. Tune in for more sessions with the Atlantic Council. We'll see you again soon. And please also here and the audience here, join me in thanking Senator Joe Manchin.
JOE MANCHIN: Thank you. Thank you. Appreciate it.
Watch the event
Further reading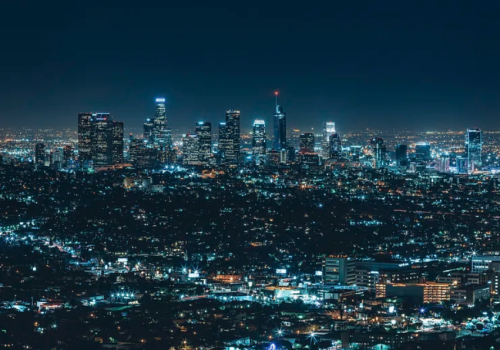 Thu, Oct 19, 2023
EnergySource By Joseph Webster, William Tobin
The US DOE announced $7 billion in funding for clean hydrogen hubs across the US, the single largest public investment in US hydrogen to date.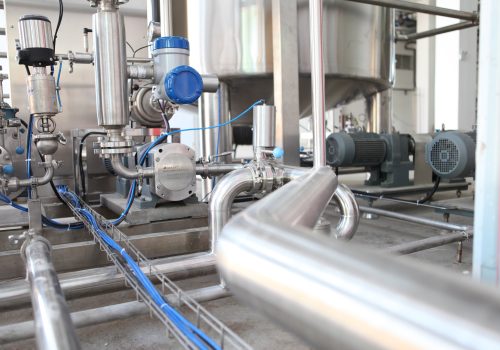 Thu, Sep 21, 2023
EnergySource By Landon Derentz
The Biden administration's momentum on bolstering the United States' significance in the global green economy must start with an inclusive approach to hydrogen tax credits.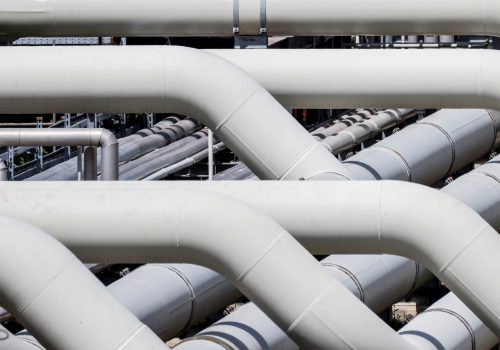 Mon, Aug 7, 2023
In-Depth Research & Reports By Cynthia Quarterman
This Global Energy Center report examines how blending hydrogen into US gas pipelines can quickly support demand growth for this key technology for US decarbonization objectives. The report provides recommendations for how policymakers can create a favorable regulatory environment to overcome technical obstacles to scaling up hydrogen deployment.