Hydrogen is a strategic opportunity for US leadership of the global clean energy economy. With the right incentives in place, hydrogen can position the United States as a net-zero industrial powerhouse, sustaining momentum the US economy has experienced from abundant natural gas production throughout the shale revolution.
But Washington has yet to capture the fullness of this opportunity. A Congressionally mandated August 16 deadline for the US Treasury to issue guidance on clean hydrogen tax credits came and went without any action from the federal agency. These credits created under the Inflation Reduction Act (IRA) for Treasury-defined "clean hydrogen" are critical to industry's success.
The delay is a setback for the United States' growing green industrial competitiveness realized through the IRA, and risks the country's potential to become a global leader of a zero-emission hydrogen industry. The Biden administration's momentum on bolstering the United States' significance in the global green economy must start with an inclusive approach to hydrogen tax credits.
Policymakers have massive incentives to take action. The US National Clean Hydrogen Strategy and Roadmap suggests that clean hydrogen—produced with zero net emissions from any source—could add 100,000 jobs by 2030 and reduce US emissions by about 10 percent by 2050 compared to 2005 levels.
The strategic opportunity presented by hydrogen is apparent, and US adversaries have taken note. China is keen to maintain control of global clean energy supply chains; it is now the world's largest producer and consumer of hydrogen, and it aims to cement that status through a Hydrogen Industry Development Plan which aims for green hydrogen production of over 100,000 tons by 2025.
The United States is playing catch-up. However, with $9.5 billion in clean hydrogen tax credits available through the IRA and Bipartisan Infrastructure Law, an opportunity exists for the United States to bolster its relevance to the emerging global green economy.
Hydrogen, the most abundant element on earth, is vital to achieving an emissions-free energy system. The International Energy Agency notes that carbon-free hydrogen made from renewable or nuclear electricity or from fossil fuels with carbon capture can help decarbonize the most difficult-to-abate sectors, including the chemicals, metals, and long-distance transport industries.
Clean hydrogen, however, is still not available at commercial scale. Electrolysis that uses clean electricity to split water into hydrogen and oxygen is not yet financially competitive against hydrocarbon-produced hydrogen without subsidies, underscoring why support for this nascent sector is needed to enable the United States to become a global leader in the technology. The IRA's section 45V hydrogen production tax credit, which awards up to $3 per kilogram of low-emission hydrogen, is an important step to scale up a US clean hydrogen industrial base.
Undoubtedly, requirements that encourage companies to verify hydrogen production and delivery of supply from net-zero emissions sources are necessary in the long term for achieving climate goals. Yet, overly ambitious definitions for what constitutes "clean hydrogen" could stifle the industry's growth and negatively impact the strategic interests of the United States.
It is therefore imperative that Congress and the administration support the growth of the hydrogen industry first—and move that industry toward a net-zero pathway second. That is precisely what China is doing, and the United States cannot risk falling further behind, much as it has in other emerging clean industries such as solar cells, batteries, and critical minerals.
China is experienced in asserting control over emerging cleantech industries. China's share in every stage of the solar energy supply chain exceeds 80 percent. The county's command of over 85 percent of rare earth element processing places it on the cusp of capturing the advanced materials and battery market at the heart of electric vehicle production.
With hydrogen, Beijing might once again corner the market for another clean energy technology. If principles outpace practicality in the US decision-making process, there is a real risk of repeating these trends.
The market for electrolyzers—the devices that produce hydrogen from water—is primed to experience rapid growth. BloombergNEF predicts world electrolyzer production must increase by a factor of 91 to meet clean hydrogen demand in 2030. Currently, over 40 percent of all electrolyzers produced are made in China. Thanks largely to massive industrial subsidies, Chinese electrolyzers are 72 percent cheaper than those manufactured in the West.
Through the IRA and corresponding legislation, the US government has signaled its commitment to reestablish the country's industrial competitiveness. As the administration enacts these laws, it must balance environmental objectives with practical economic concerns. Washington must also review the national security implications of dependency on a single country for an increasingly critical industrial input. Doing so demonstrates that a strong hydrogen industry is key to a secure clean energy future.
To maintain the influence the United States has experienced in the global energy system in recent decades, the answer is clear. Washington cannot cede leadership in the hydrogen economy to Beijing.
Landon Derentz is the senior director and Richard Morningstar chair for global energy security of the Atlantic Council Global Energy Center
Meet the author
Related content
Learn more about the Global Energy Center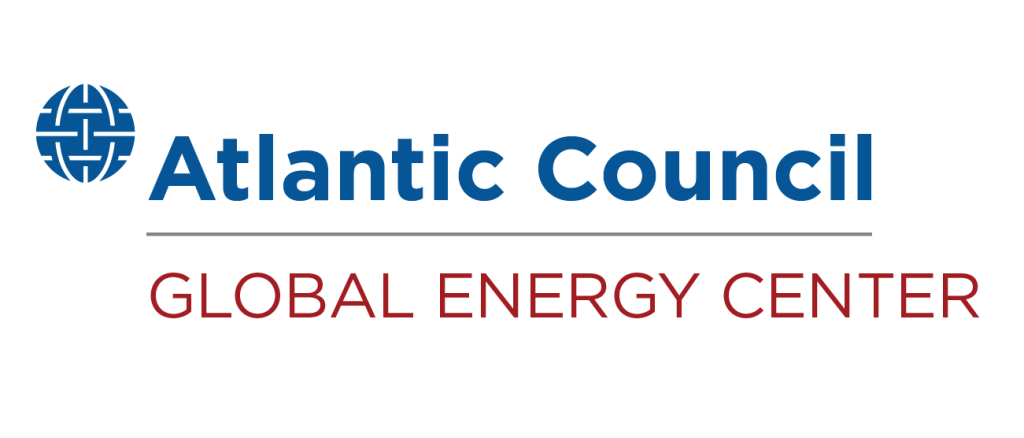 The Global Energy Center develops and promotes pragmatic and nonpartisan policy solutions designed to advance global energy security, enhance economic opportunity, and accelerate pathways to net-zero emissions.
Further reading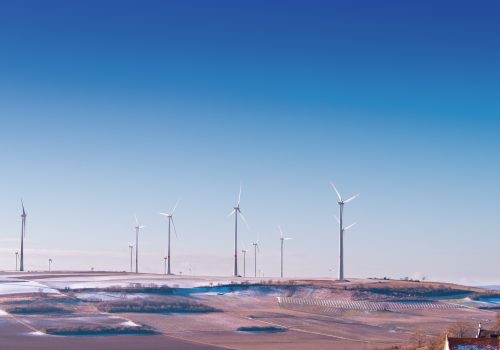 Tue, Mar 14, 2023
EnergySource By William Tobin, Joseph Webster
Hydrogen's chemical properties determine its most optimal uses. Policymakers should orient deployment toward areas in which hydrogen makes the most sense as a tool for decarbonization and away from areas in which it does not.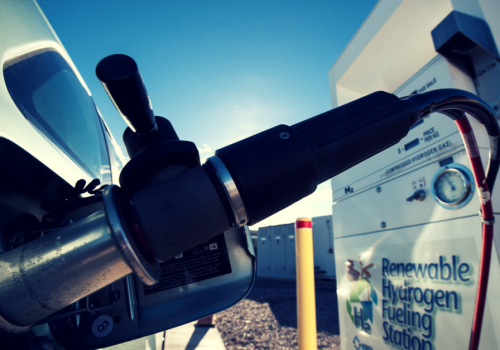 Tue, Apr 14, 2020
EnergySource By Mitali Mirle
Hydrogen technology represents a promising, multifaceted pathway that could offer many industries a new strategy for navigating the transition to net zero emissions. However, the current cost of deployment seems to be the biggest obstacle for widespread adoption.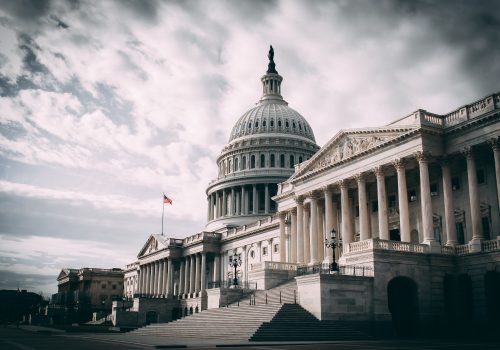 Mon, Aug 7, 2023
EnergySource By David L. Goldwyn, Andrea Clabough
The domestic impacts of the IRA are undeniable. It is less certain what it means for the global energy transition. One year later, officials must prioritize opportunities to align with like-minded allies overseas.