Tue, Jan 19, 2021
Culture and identity have been at the heart of the hybrid war waged by Russia against Ukraine for the past seven years.
UkraineAlert by Marina Pesenti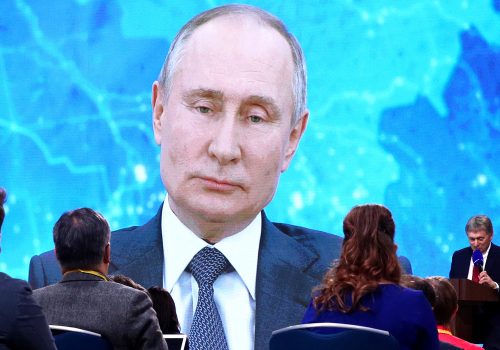 Tue, Jan 5, 2021
For the past seven years, Russia has been waging a campaign of hybrid hostilities against the West. This confrontation began in Ukraine, and events in Ukraine remain central to what has become a new Cold War.
UkraineAlert by Peter Dickinson

Wed, Jan 20, 2021
Many Ukrainians are optimistic that incoming US President Joe Biden can play an historic role in helping Ukraine complete the country's post-Soviet transition and free itself once and for all from oligarch control.
UkraineAlert by Andy Hunder


The Eurasia Center's mission is to enhance transatlantic cooperation in promoting stability, democratic values and prosperity in Eurasia, from Eastern Europe and Turkey in the West to the Caucasus, Russia and Central Asia in the East.