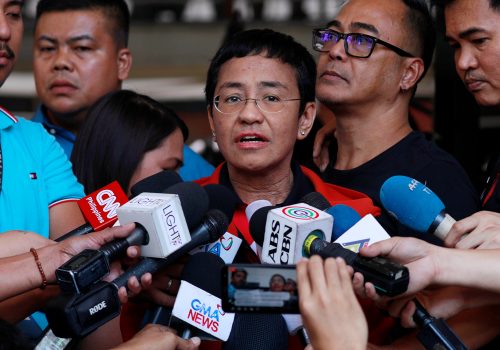 Mon, Jun 15, 2020
During the Digital Forensic Research Lab's 360/OS event in June 2018, Ressa described The Philippines, which has some of the highest rates of social-media usage in the world, as "patient zero in the fight [over] fake news."
New Atlanticist by David A. Wemer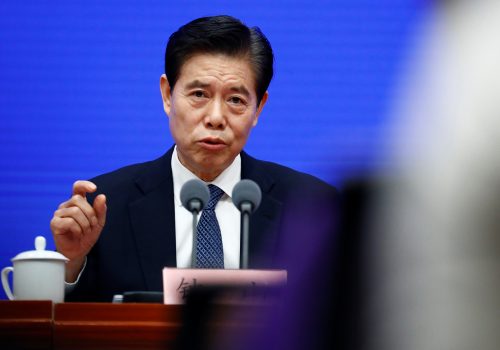 Mon, Jun 8, 2020
So far, many developing countries have avoided the worst effects of the virus. But it may be only a matter of time before underdeveloped health systems are overwhelmed. China can make a big difference by accelerating debt relief. But it is not clear whether Beijing is prepared to act under any motivation beyond the bottom-line concerns of its own lending institutions.
New Atlanticist by Jeremy Mark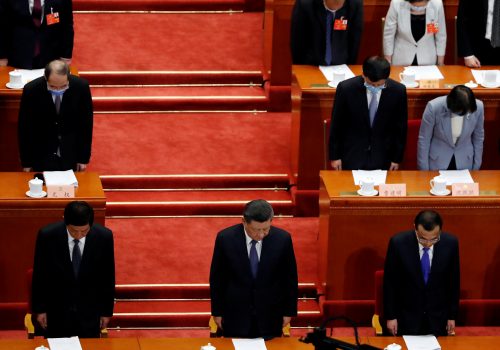 Sat, May 23, 2020
Chinese President Xi Jinping's apparent rolling of the dice on Hong Kong is just one of his many calculated wagers aimed at greater domestic control, regional influence and global gain. Here are just three potential elements for a new American strategy equal to our times.
Inflection Points by Frederick Kempe
Programs

The Scowcroft Center for Strategy and Security's Asia Security Initiative equips the transatlantic community to "pivot" to the Asia-Pacific and to position the Atlantic Council to serve as the essential link between high-level transatlantic and Asian leaders and thinkers