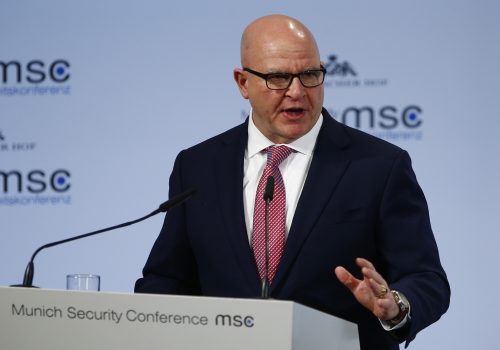 Tue, Nov 24, 2020
As Joe Biden develops his strategy toward China, he should be wary of the instinct to abandon competition with Beijing in favor of cooperation. That's the advice Lt. General H.R. McMaster, former national security advisor to President Donald Trump, hopes the president-elect heeds.
New Atlanticist by David A. Wemer

Wed, Nov 18, 2020
With Moscow yearning for an alternative to Western technology and the United States on a campaign to throw Huawei out of Europe and East Asia, the Chinese telecom giant sensed opportunity in Russia.
New Atlanticist by Justin Sherman

Fri, Oct 9, 2020
The ability to invest in renewable energy assets in Japan—and thus to contribute to the country's energy transition—also presents a significant opportunity for long-term capital from around the globe
New Atlanticist by Alexis Crow
Programs

The Scowcroft Center for Strategy and Security's Asia Security Initiative equips the transatlantic community to "pivot" to the Asia-Pacific and to position the Atlantic Council to serve as the essential link between high-level transatlantic and Asian leaders and thinkers