Interim President of Venezuela Juan Guaidó joins AALAC for the Leaders of the Americas Series


In the midst of the greatest man-made crisis in the Western Hemisphere, the coronavirus outbreak poses critical new challenges for Venezuela's fragile population. Interim President Juan Guaidó continues to push for a better future for Venezuelans and has recently called for the formation of a national emergency government. What are the interim government's next steps to face the worsening pandemic? What avenues is the interim government willing to pursue for a peaceful democratic transition?
Read about the event in the New Atlanticist
See our latest events on Venezuela
PeaceGames Venezuela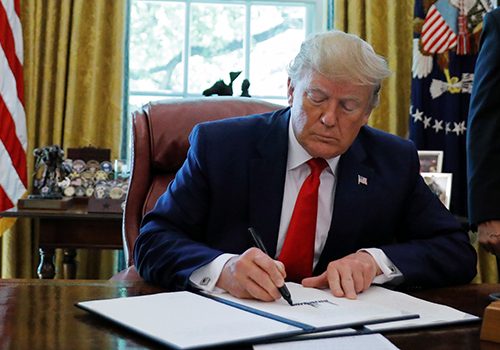 Wed, Nov 27, 2019
US President Donald Trump is conducting policies of "maximum pressure" on two countries, Venezuela and Iran. In Venezuela, Russia's state-owned oil company, Rosneft, actively undercuts this US policy by helping them circumvent Washington's tough economic sanctions. Why doesn't Washington apply broad sanctions against the giant Russian company?
EnergySource by Matthew Bryza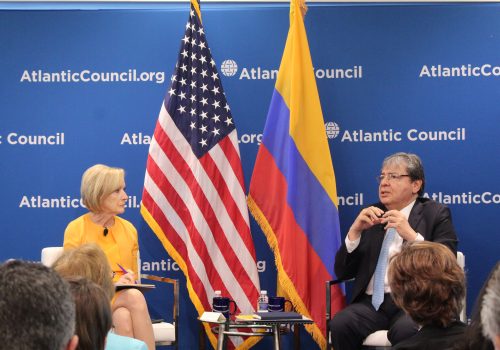 Tue, Jul 16, 2019
"We are receiving Venezuelans with a sense of solidarity."
New Atlanticist by David A. Wemer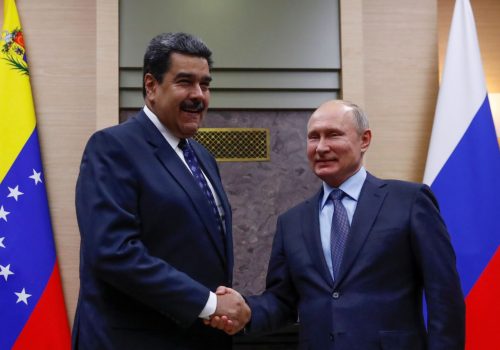 Thu, Sep 12, 2019
Venezuela is suffering one of the world's worst humanitarian crisis in recent memory, Russia has become a key actor that has provided a lifeline of support to Maduro and his cronies. Today, Russia's efforts to prop up Nicolás Maduro have been a relatively low-cost, but high-reward strategy for Moscow to sow further instability in the United States' own hemisphere.
Report by John E. Herbst and Jason Marczak
Read the latest from our weekly newsletter #AlertaVenezulea
Subscribe to #AlertaVenezuela: Stay up to date on the disinformation and misinformation landscape in Caracas
To receive future editions of the #AlertaVenezuela newsletter each week, sign up below!