China is losing Eastern Europe
China's failure to condemn the Russian invasion of Ukraine and its speculative "neutral" posture has put strain on the China-EU relationship. Nowhere has the disillusionment with China been more pronounced than in Europe's eastern flank, which once was subjected to Russian aggression. China's posture is at clear odds with the region's strategic security interests. Moreover, Beijing's ambassador to France, Lu Shaye's, comments that post-Soviet countries did not enjoy "an effective status under international law" may have pushed the relationship beyond a point of repair.
Eastern Europe was once viewed as a promising region for an expanded and pragmatic cooperation with China and it was even touted as China's economic 'gateway to Europe'. This was exemplified by several economic and diplomatic configurations, including the massive, infrastructure-focused Belt and Road Initiative and the '17+1' format bound to increasing Chinese investment in the region. But even pre-war, it was apparent that these formats had failed to bring in a meaningful wave of Chinese investment. With the exception of Hungary, they were unsuccessful in generating results, and were reduced to a zombie mechanism, delivering an annual forum alongside failing projects. Today, the Port of Piraeus located in Greece—the format's latest addition—is also its lone meaningful investment story.
Following these events, the CEE region increasingly turned away from China. Last year, the Baltic states exited the CEE-China '17+1' cooperation mechanism. Other Eastern European countries that once favored close ties with Beijing doubled down on strengthening ties with like-minded democracies, as evidenced by the new Czech president Petr Pavel's first diplomatic call to Taiwan, followed by a large Czech delegation being received in Taiwan in March, in defiance of China. Prague and Bucharest, moreover, banned Chinese companies from building their new nuclear plants. The CEE countries also signed a Memorandum of Understanding with the US government to restrict companies like Huawei from building its 5G infrastructure in the region.
Perhaps only Hungary remains keen on keeping Beijing close, as evidenced by last August's announcement that Chinese Contemporary Amperex Technology Co., Limited will open its second European battery plant in Hungary, with an investment of €7.3 billion, more than three times the previous one.
Conversely, western European markets have continued to receive Chinese FDI in bulk, leaving most '17+1' members behind, even when accounting for the size of their economies. Eastern Europe's relatively lower purchasing power, as well as sparser population density may have played a role, objectively making some investments—for example into infrastructure—less profitable. In terms of structure, a lot of the investment comprises major greenfield investments by Chinese battery makers. In that way, Europe has become a key market in Beijing's global EV expansion strategy, while Europe relies on China for imports in goods, many crucial for its climate transition.
In the eastern part of Europe, the absence of concrete outcomes in commerce and China's Ukraine posture created a more unified and skeptical attitude of the region towards China. As China turns towards Western capitals, they should tread carefully in reformulating their China strategy. Betting on "economic pragmatism"—granting Chinese companies unfettered access to EU's markets—like once done with natural gas dependence on Moscow may backfire, should Europe want to slap sanctions on China over Taiwan, for example. Rather, to protect EU shared security and commercial interests, EU capitals should pursue a common approach to selectively de-risk and diversify existing dependencies in strategic realms, from lithium and cobalt necessary for battery manufacturing, to inputs for manufacturing antibiotics, to semiconductors. The EU Critical Raw Materials Act, aimed to guarantee that no more than 65% of raw material should be sourced from a single country by the end of the decade, represents a meaningful step to this end. Yet, more can and should be done to forge new trade and supply links and protect EU's domestic interests, by tightening the rules on incoming Chinese investment, among other things. Prioritizing EU long term security and economic interests is the only feasible path forward, and as a by-product can also yield a more constructive and balanced relationship with China.
---
Sona Muzikarova is a Bretton Woods 2.0 Fellow with the GeoEconomics Center and a political economist focused on Central and Eastern Europe.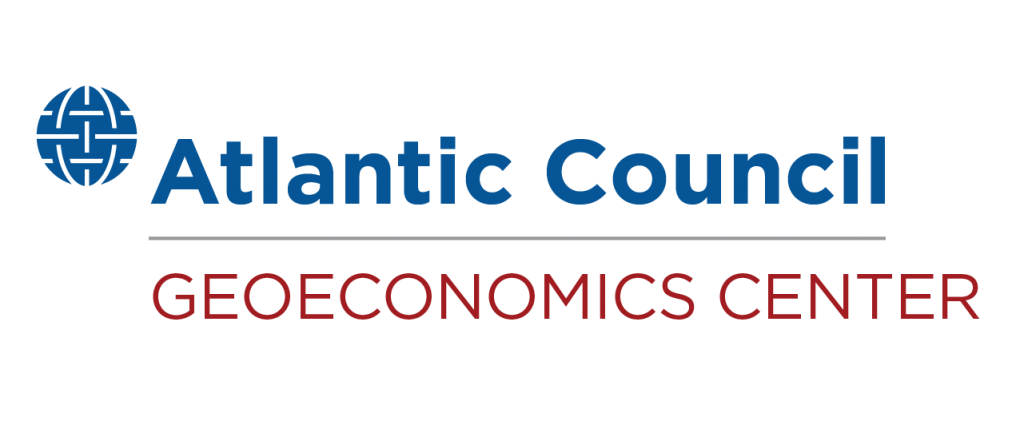 At the intersection of economics, finance, and foreign policy, the GeoEconomics Center is a translation hub with the goal of helping shape a better global economic future.
Further reading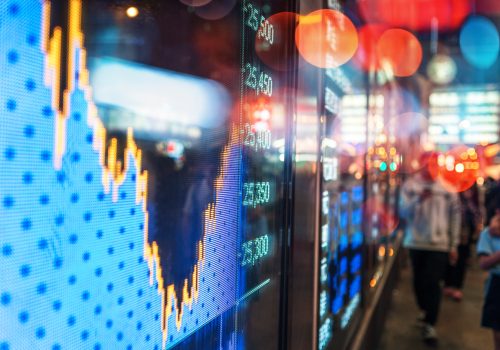 Thu, Aug 25, 2022
Econographics By Hung Tran
China's decision to delist five companies from the NYSE is motivated by its unwillingness to comply with US regulations.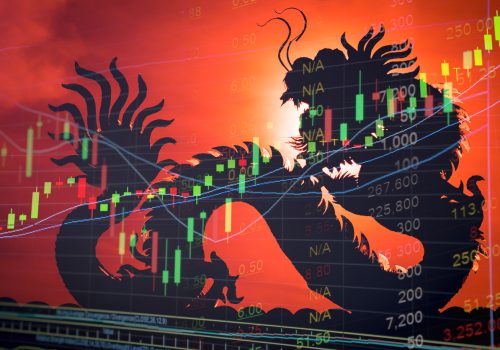 Mon, Jun 5, 2023
Econographics By Jeremy Mark
The bottomline from Washington is clear: putting money in China is going to become riskier, and de-risking is only going to become more commonplace.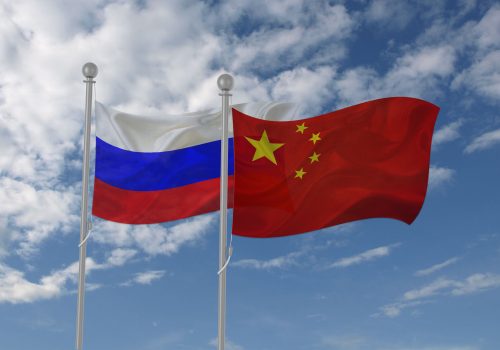 Wed, Jun 14, 2023
Econographics By Maia Nikoladze, Phillip Meng and Jessie Yin
Despite Xi and Putin's public proclamation of a 'no limits' partnership, China and Russia's economic ties are limited by Beijing's strategic interests.