US trade agreements: Out with old and in the with new?
As the United States moves ahead with a new approach to trade with the Indo-Pacific Economic Framework for Prosperity (IPEF), should it really abandon the old model of trade agreements? Or should it consider adapting the new approach to the old model?
Pressing foreign policy matters remain top of mind—the war in Ukraine, the looming climate crisis, a global economic slowdown and possible recession. At the same time, the Biden administration and Congress must find opportunities for economic growth and job creation.
Following the Global Financial Crisis and economic recession, the Obama administration looked to trade as a path to economic growth and prosperity, as well as shoring up alliances with key allies—particularly in the Indo-Pacific. The famous "Pivot to Asia" was grounded in negotiating a regional free trade agreement (FTA) in the Pacific, the Trans-Pacific Partnership (TPP). TPP would have been the largest FTA, encompassing 40 percent of world trade. However, since the United States formally withdrew, the China-led Regional Comprehensive Economic Partnership (RCEP) is now the world's largest FTA, covering 30 percent of world trade.
The Biden administration has stated its intention to reimagine trade—moving away from traditional market access and tariffs, to cooperation, transparency, and inclusivity. The strategy includes labor rights and new areas such as supply chain resiliency and decarbonization. These new ideas are the hallmark of IPEF, which commenced negotiations last December in Brisbae.
Unlike a traditional trade negotiation, it's not clear whether the four pillars (trade, supply chains, clean energy and decarbonization, and tax and anticorruption) of IPEF will include binding commitments. New areas such as supply chain and clean economy are especially murky, as well as trickier areas such as anticorruption. However, very much like a traditional trade negotiation, the first few rounds of negotiations included formal discussions on the four pillars. There were exchanges of text and white papers, and engagement from key stakeholders including business, labor, and civil society.
The overall sentiment in Bali was positive and constructive, with many of the IPEF member countries excited to see the United States engaged in the region again. However, it left many wondering—why not just rejoin the Comprehensive and Progressive Agreement for Trans-Pacific Partnership (CPTPP), which evolved from TPP and retained much of its structure?
Follow the data
China's total trade with ten of its neighbors in Southeast Asia, including Indonesia, Malaysia, Singapore, and Vietnam, has grown significantly. It has increased 71 percent since July 2018, when the United States first placed tariffs on a range of Chinese goods, to $979 billion in November 2022. Chinese trade with India grew 49 percent over the same period. Total trade exports between the United States and the same ten countries reached $450 billion in the twelve months through October 2022, compared with $262 billion in mid-2018. The gap between China's trade with the region and the United States' trade with the region can be explained as simple as this: China has a trade agreement with the region and the United States does not. RCEP lowered trade tariffs, but more importantly, its changes to rules of origin will likely forge stronger regional supply chain networks among the fifteen Indo-Pacific countries.
The Biden administration has stated it is giving countries a choice between the United States and China. However, without incentives such as tariff liberalization or market access, many IPEF countries will find it difficult take on new commitments the United States is pursuing, namely on labor and the environment. The United States could offer a real alternative—a renegotiated CPTPP with new areas in IPEF including supply chain resiliency, clean energy, and inclusivity.
FOMO of CPTPP
The fear of missing out—or FOMO. Allies want the United States back in CPTPP. China wants in, but the United States remains out. Now with the accession of the United Kingdom to CPTPP, the orientation of the trade pact transforms from regional to global.
While China's CPTPP application will face serious scrutiny and substantive procedural hurdles, it nonetheless magnifies the serious risk the United States faces of being left behind. Without joining, the United States loses the chance to spread American democratic values and rules for the modern economy.
Amidst regional trade integration, the United States has largely been left on the outside looking in. The United Nations Conference on Trade and Development found that RCEP will shrink US exports by over $5 billion as trade is diverted away from US firms and toward foreign competitors subject to lower tariff rates under the agreement. It has been six years since President Trump withdrew from TPP, and US losses have been both economic and geopolitical. At a time when industrial policy and national security dictate how and where supply chains should develop, US and Asian firms are looking for alternatives that offer stability, predictably, security, and commercial viability.
Time is running out for the United States to seriously reconsider rejoining CPTPP—while allies, partners, and competitors including China, South Korea, and Taiwan are lining up to join CPTPP. Importantly, CPTPP addresses many of the administration's highest priorities, including moving supply chains away from China. The best way to incentivize the shift in supply chains is to have a tariff preference from other countries. Whether there is bipartisan support for trade and rejoining CPTPP remains to be seen, but the effort to reexamine the options must begin now.
---
Sahra English is a contributor to the Atlantic Council GeoEconomics Center. She serves as a member of the U.S. Government's Industry Trade Advisory Committee (ITAC).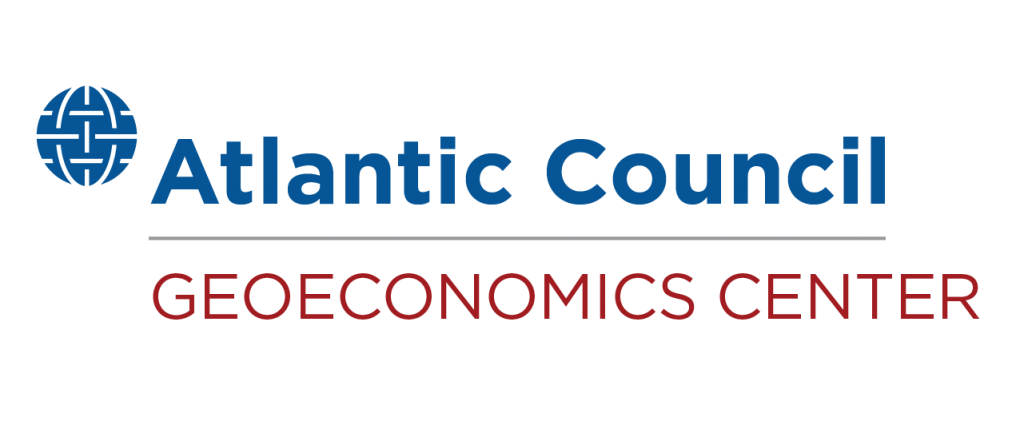 At the intersection of economics, finance, and foreign policy, the GeoEconomics Center is a translation hub with the goal of helping shape a better global economic future.
Further reading
Tue, Sep 27, 2022
Issue Brief By Clete R. Willems, Niels Graham
The Biden administration's "trade policy for the middle class" is taking shape. Exemplified by the TTC and IPEF, its is "beyond-the-border" issues, such as regulatory alignment and standard setting, attempts to improve supply chain resilience, and efforts to promote high labor and environmental standards. However, to achieve its strategic goals, the administration should consider adding traditional market access components.
Mon, May 16, 2022
Econographics By Niels Graham
At the end of May, US President Joe Biden is expected to formally launch the Indo-Pacific Economic Framework (IPEF). The framework is the United States' first attempt to create a large-scale, multilateral, Asia-focused economic strategy since 2017. For the framework to achieve broad participation, trade facilitation ought be a key component.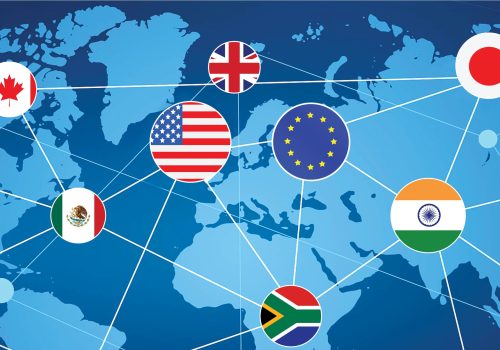 Wed, Jun 1, 2022
Report By Ash Jain, Matthew Kroenig
A Democratic Trade and Economic Partnership could provide an integrated framework for leading democracies and other partners to selectively decouple from revisionist autocracies and foster free, fair, and secure trade.