Nearly four years ago, back in June 2019, the United Kingdom enshrined its commitment to achieve net-zero carbon dioxide emissions into law. The United Kingdom had long been a climate leader, with the pioneering Climate Change Act of 2008 and its introduction of carbon-budgeting into government decision-making, helping to halve Britain's emissions compared to 1990 levels. With the 2019 legislation, the United Kingdom became the first G7 country to commit to net zero.
Since then, other countries have caught up. Today, 90 percent of global GDP is under some form of net-zero commitment, which would have been unimaginable in 2019. The progress made by both governments and corporate boardrooms across the world has been staggering. It is becoming ever-clearer that there is no future economy—and certainly no future financial investment—without a green economy and green finance at its heart. The United Kingdom, by working with its close ally the United States, can reassert its climate leadership through a green special relationship that can galvanize net-zero objectives domestically and abroad.
This paradigm shift toward net zero has created a global net-zero race. Countries are now seeking to demonstrate not only when they will achieve net zero, but also how net-zero commitments can catalyze and deliver the new clean technologies of the future. In the United States, the Inflation Reduction Act's commitment of $369 billion in public investment in clean energy is a game changer that has sent shock waves throughout the world. The money is important, but what is also critical to the act is its long-term stability, with tax credits guaranteed until January 2033. The European Union also has its €1 trillion Green Deal, again with long-term funding commitments that can foster a new green economy. It is vital that the United Kingdom, once a climate leader, demonstrate similar ambitions if it wishes to re-establish climate leadership and avoid falling behind in the net-zero race.
The UK government recently embarked on a review of its net-zero readiness. That review sought to make recommendations on how net zero could be achieved in a more pro-growth, pro-business manner. The group's final report, Mission Zero, concluded that net zero is not a cost but rather an opportunity, to secure £1 trillion of inward investment by 2030 and create 480,000 new jobs. Conversely, the cost of "not zero" would be far higher for the UK economy. The review also recognized the importance of ensuring that the United Kingdom collaborates with friends and partners to jointly address the world's shared climate challenge. Carbon dioxide knows no borders. Like-minded nations should recognize that rivalry and competition, while healthy in driving markets forward and bringing costs down, must not be allowed to create new barriers and delay progress on climate action.
Many criticize the Inflation Reduction Act for being protectionist, for putting the United States first. Others claim the act will start a global subsidy race. That concern is overblown. While there is clearly a chance the law will lure companies to the United States by the promise of tax credits and investment, the wider deployment of these technologies will not be possible without establishing global supply chains and international cooperation. There is not enough skilled labor for the demand the green Industrial Revolution is creating, and new alliances for delivering net zero must therefore be forged. Without collaboration, net zero and the economic promise of the energy transition will fall short.
For the United States and the United Kingdom, an opportunity exists as like-minded friends and allies to work together to establish a new green special relationship. As advocates of democracy, liberty, and freedom, we can work with developing nations to support their own energy transitions. The net-zero prize for our nations is not simply an economic one: it can also strengthen the foundations of our shared democratic values across the globe.
Washington and London can also forge new partnerships across green industries where we cannot go it alone. Together, the allies can be greater than the sum of their parts in several strategic energy partnerships where they enjoy a comparative advantage. In new nuclear technologies, such as advanced and small modular reactors, TerraPower and X-Energy—both US companies—are seeking to locate in the United Kingdom where there are shovel-ready former coal sites with local populations that recognize the benefits of nuclear energy for workers. In carbon capture, the United Kingdom has vast geologic storage opportunities with up to 78 billion metric tons of capacity identified under the North Sea. In energy efficiency, Ameresco—another US firm—is partnering with the City of Bristol to invest £450 million in a new district heating network. These are joint opportunities from which both sides recognize the huge mutual benefits of cooperation. These can go much further, if stakeholders are willing to seize this moment to collaborate.
The Inflation Reduction Act has fired the starting gun toward delivering on net zero by providing the investment, certainty, and stability needed to allow private capital to flow and drive forward the green revolution. That investment will go far further, and achieve far greater value, if it is matched with partnerships to maximize comparative advantages that are shared by the United States and United Kingdom in achieving net zero. Now is the time to build a Green Special Relationship, for the future. Global ambitions to achieve net zero and combat climate change depend upon it.
The Rt Hon. Chris Skidmore, MP is chair of the UK government's Net Zero Review and a former UK energy minister. He authored the government's recent Mission Zero report. He delivered a speech on the "Green Special Relationship" at the Atlantic Council on Tuesday, April 25.
Related content
Learn more about the Global Energy Center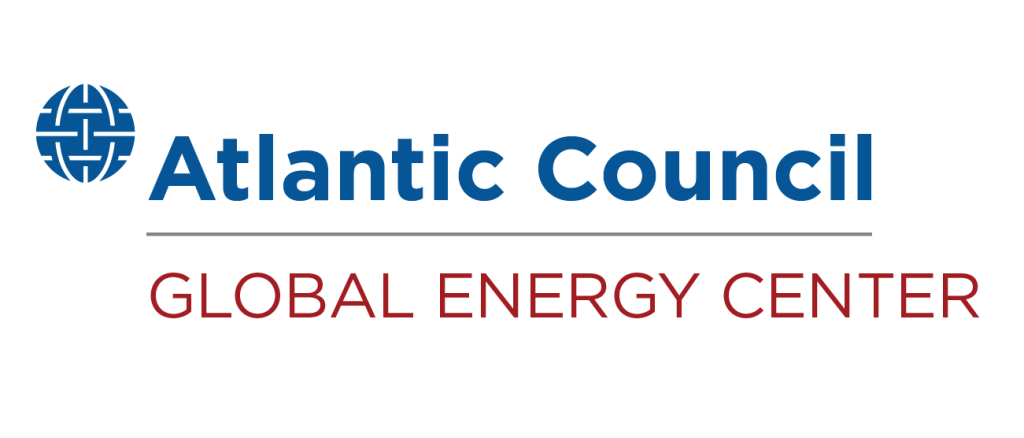 The Global Energy Center develops and promotes pragmatic and nonpartisan policy solutions designed to advance global energy security, enhance economic opportunity, and accelerate pathways to net-zero emissions.