The last few weeks may have been the worst in an already tough year for US offshore wind. While the industry reels from high interest rates and rising steel costs, New York state issued a series of decisions that degraded the economic viability of critical first wave projects. While the state ultimately softened its stance, the episode raises concerns about the commitment of New York to the technology—and to climate targets more broadly.
Troubled winds
The Empire State made several critical decisions in October that have dealt offshore wind a severe blow.
On October 12, the state government announced it would not renegotiate contracts with offshore wind providers Ørsted, Equinor, and BP. The companies sought price adjustments to compensate for soaring project costs due to higher interest rates and the elevated price of steel, which accounts for 90 percent of the materials used in an offshore wind farm. After the ruling, project developers hinted they might be forced to cancel projects.
New York issued another pivotal offshore wind decision on October 20, when Governor Kathy Hochul vetoed a bill that expedited permitting of transmission lines for Equinor's planned Empire Wind II wind farm off Long Island. The governor's veto was issued on the basis of local concerns, which apparently centered around fears over electromagnetic fields. A 2014 investigation by The New York Times found there is no evidence connecting power lines to health risks.
The Empire State backpedaled by awarding on October 24 three conditional contracts for projects from TotalEnergies, Community Offshore Wind—a joint venture between National Grid and RWE—and Copenhagen Infrastructure Projects. Bending to criticism over its commitment to climate targets, the governor's office paired those conditional grants with twenty-two land-based renewable projects and investments in wind supply chains, including offshore wind blade and nacelle manufacturing facilities.
Separately, on October 31, Ørsted, citing macroeconomic conditions of high inflation, rising interest rates, and supply chain bottlenecks, announced it would "cease development" of Ocean Wind 1 and Ocean Wind 2, two projects based in New Jersey.
The US offshore wind industry is facing headwinds up and down the East Coast, the epicenter of the first wave of projects. New York will play a pivotal role in determining the success of the technology, it is the largest state by population and GDP, and its target of developing 9 gigawatts of offshore wind by 2035 is the most ambitious of any state in the region.
What's going on in Albany?
Regardless of the merits of New York's October 12 decision not to renegotiate contracts, the ruling will unquestionably set back the state's climate goals.
The Ørsted, Equinor and BP wind farms are in various stages of development. Ørsted's South Fork wind farm is already under construction and is unlikely to be cancelled. But should any of these projects be cancelled due to cost pressures, US offshore wind deployment timelines will be set back considerably, impacting the region's climate targets.
Offshore wind is the northeast's most viable—and valuable—renewable resource. The region's topography is not supportive of onshore wind. Its solar irradiance is very limited, especially during winter, when electricity demand peaks. The region's offshore wind, meanwhile, enjoys high theoretical capacity factors, especially during the peak winter heating season. Accordingly, any delays to offshore wind deployment will have negative and major impacts on the region's emissions, and the region will continue to rely on fossil energy to meet peak demand.
The October 24 ruling is, of course, a boon to clean energy generation targets. However, it is unclear if the decision was a considered policy choice or a knee-jerk response to the onslaught of criticism Hochul received from the climate community after the transmission bill veto.
That veto bodes ominously for New York's climate future. Opponents of the line failed to articulate scientifically rooted safety concerns, but Hochul nevertheless capitulated. Re-siting the transmission line will impose unnecessary delays and expenses on developers, slowing clean energy deployment.
More troublingly, the veto indicates to investors that New York lacks the political will to address climate change. The governor's near-immediate award of conditional contracts suggests that Albany understands the risks of signaling to developers that climate is not a high priority in the Empire State. However, considerable damage has already been done.
Worryingly, this is not an isolated incident for the state or the region. New York City and surrounding areas suffer from a chronic housing shortage yet struggle to build new units. A failure to construct dense housing is a major climate loss, since per-capita emissions tend to be dramatically lower in urban areas than suburbs. New York state closed the Indian River nuclear power plant in April 2021 due to fears unrooted in empirical evidence, and carbon emissions rose as a result.
Additionally, in a short-sighted December 2022 ruling, the New York Public Service Commission cut positions and technical support from the budget request of NYSERDA, the state's lead coordinating offshore wind agency. The measure saved $5 million in spending but almost certainly cost many times that due to project delays.
Maine voters, for their part, rejected a transmission line for renewable hydropower in November 2021 over preservationist concerns, ensuring higher emissions from fossil fuels. While the region talks big on climate, its record is unimpressive.
New York needs to build, build, build
New York—and the rest of the United States—must do better. The Empire State is one of the nation's most important actors for developing offshore wind. While renegotiating contracts is a technical proposition that reasonable people can disagree over, Hochul's decision to cancel a transmission project over irrational fears is deeply disappointing and imperils the climate reputation of her state. If New York City is to remain the greatest city in the world, New York state must be a climate leader, not a laggard.
Joseph Webster is a senior fellow at the Atlantic Council's Global Energy Center.
Note: Several companies mentioned in this article—Ørsted, Equinor, BP, TotalEnergies, and National Grid—are donors to the Atlantic Council's Global Energy Center. This article, which did not involve these donors, reflects the author's views.
Meet the author
Related content
Learn more about the Global Energy Center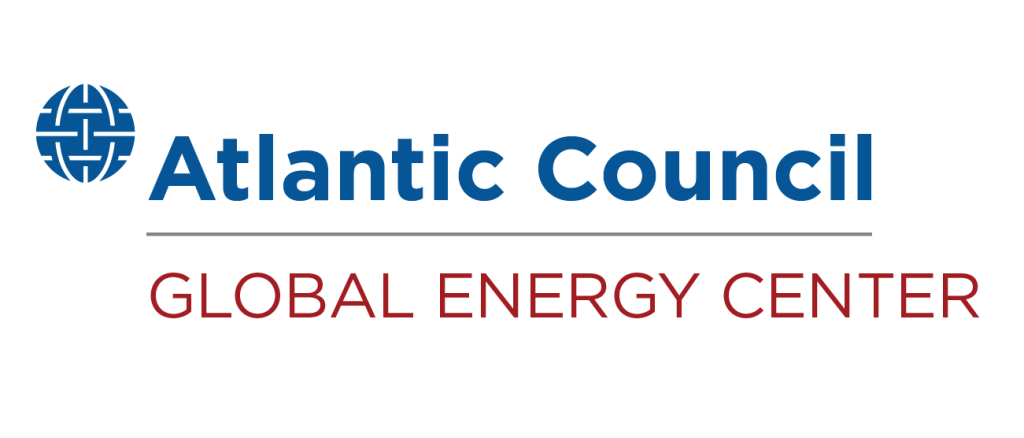 The Global Energy Center develops and promotes pragmatic and nonpartisan policy solutions designed to advance global energy security, enhance economic opportunity, and accelerate pathways to net-zero emissions.