The United States has a nascent offshore wind strategy that requires approving new projects and catalyzing investment into the sector. Although offshore wind is gradually developing, it lags behind other important international markets, as the world's largest economy has deployed less offshore wind than virtually every other advanced economy.
Two major issues are constraining US offshore wind deployment: challenges in securing permits and cost inflation. Regulatory uncertainty and a slow approval process are slowing the United States' deployment of offshore wind. Project developers stress that there are not enough regulatory personnel to quickly approve projects. Meanwhile, projects are also constrained by rising installation costs which are largely macroeconomic in nature. The sector is not immune to broader inflationary forces and rising interest rates, while trade policy and steel tariffs are also raising costs. Still, there are also industry-specific cost pressures, including limited port and vessel infrastructure and skilled labor shortages.
These are, to some extent, growing pains for a rapidly developing industry. How fast the US offshore wind market matures will depend in part on whether the country quickly learns from others who have more developed offshore wind sectors.
A complex regulatory web
Over the past few years, the Biden administration has taken renewed leadership in the energy transition, rolling out measures intended to advance offshore wind in the United States. In March 2021, the administration set a target to deploy 30 gigawatts (GW) of offshore wind by 2030, and the Inflation Reduction Act (IRA) incudes federal tax credits that support the deployment of offshore wind in the country.
Yet, these newfound commitments do little to address the bottlenecks that result from the environmental permitting process in the United States. Nor do they provide clarity on the federal regulatory process.
Since 2009, the US Bureau of Ocean Energy Management (BOEM) has been responsible for lease sales and the coordination of permitting activity for US offshore wind projects. However, the US Bureau of Safety and Environmental Enforcement (BSEE) remains responsible for offshore wind safety and environmental enforcement and compliance, while other agencies have environmental authority over permitting processes related to protected species and other filings under the National Environmental Policy Act (NEPA). This lack of federal coordination can result in delays issuing Environmental Impact Statements—federal documents that assess the impact that a project might have on the surrounding environment—preventing the deployment of these projects.
Similarly, connecting offshore wind power to the onshore electricity grid remains a work in progress in the United States, and will require significant infrastructure development. The environmental impact of expanding transmission infrastructure is largely unknown and will be subject to its own regulatory process.
Learning from Europe
Europe, in contrast, is a mature offshore market, boasting approximately 255GW of installed wind capacity. Europe is also developing a meshed grid, which will comprise clusters of offshore wind farms that are connected to multiple energy grids across the continent to allow for a more coordinated deployment of offshore wind power infrastructure. This success has been made possible by a clearly defined permitting process.
Germany, for instance, has a one-stop permitting approach, where a single government authority coordinates the entire process. This government agency, the BSH, handles all approval methods, including strategic environmental assessments. Germany also has a fixed permitting timeline, which requires specific permitting requirements to be completed on a predetermined schedule, providing additional clarity. These standardized procedures allow for a more streamlined permitting process.
The United Kingdom, Europe's offshore wind leader, is moving toward an overall strategic—rather than site-specific—approach. This would allow offshore wind developers to offset their environmental impacts on a larger scale, granting developers access to larger infrastructure projects that can encourage large-scale renewable energy usage while avoiding detailed environmental assessments on a site-specific basis. This change aims to cut down the offshore permitting process from four years to one.
The US BOEM has recognized the need for more clarity and efficiency in the US regulatory processes and has taken steps to mitigate existing permitting bottlenecks. BOEM has proposed a Notice of Intent checklist for Environmental Impact Statements, a document that details the review process for any proposed offshore wind development project. This checklist would act as a resource to keep the process on track and avoid delays in NEPA reviews. This is a good start; although challenges remain, the United States has recognized the current obstacles impeding offshore wind deployment and is taking steps to mitigate them.
Cost inflation and deployment
Offshore wind has some unique advantages when compared to other renewables. It is the only variable baseload power generation technology, meaning it has a high utilization rate nearly on par with gas-fired combined cycle power plants. Offshore wind also enjoys relatively low hourly variability, especially when compared to solar photovoltaic systems.
Yet, offshore wind has still suffered from some of the problems plaguing other renewables—and the broader economy. Offshore wind costs have risen due to rising interest rates, higher labor expenses, and increased prices for steel, copper, and other relevant materials. Steel accounts for approximately 90 percent of the materials used for an offshore wind farm, and iron and steel prices remain well above pre-pandemic levels, although they have declined from record highs.
The offshore wind sector is also hurting from specific challenges. Steel prices in the United States are still subject to uncertainty stemming from Russia's invasion of Ukraine removing supply from world markets, including Ukrainian manufacturing facilities. Moreover, Trump-era steel tariffs have not been fully lifted, and there is a chance that some of the tariffs that have been removed could return later in the year if the legislation's October deadline to strike a US-EU deal is not met. Increased tariffs would hit offshore wind projects hard, dealing a further blow to the industry.
Limited port and vessel infrastructure also continues to constrain projects, while some segments of the supply chain, such as wind turbine installation vessels and skilled labo, could become part of a tug-of-war between US and European projects. Already, several offshore wind projects along the US East Coast are seeking to renegotiate contracts because of these headwinds. Renegotiation attempts have faced legal challenges from state regulators, including in Massachusetts.
On the positive side, procurement contracts, which are critical for offshore wind development, have provided credible and durable long-term demand signals, enhancing certainty for suppliers. The IRA has also incentivized manufacturers to invest in steel, blade, tower, and nacelle capacity, while regional transmission planning has been funded through the bill.
The way forward
To address the bottlenecks in issuing permits, the United States should learn from German and British offshore wind strategies by housing permitting authorities within a single agency and staffing regulatory bodies appropriately to enable large-scale, strategic approval processes. While these reforms may not be possible to implement at the national level, US states should consider adopting them to enable rapid deployment of offshore wind capacity.
Cost inflation remains a problem for US offshore wind. Steel prices remain elevated, there are a limited number of available service vessels, and transmission challenges will loom larger as projects move closer to deployment. However, in addition to the IRA, procurement contracts from states have helped incentivize project development. Ultimately, US offshore wind will require strong federal and state support if the ambitious targets to generate 30GW by 2030 are to be met.
Joseph Webster is a senior fellow at the Atlantic Council Global Energy Center. Elina Carpen is a program assistant at the Atlantic Council Global Energy Center. This article reflects their own personal opinions.
Meet the authors
Related content
Learn more about the Global Energy Center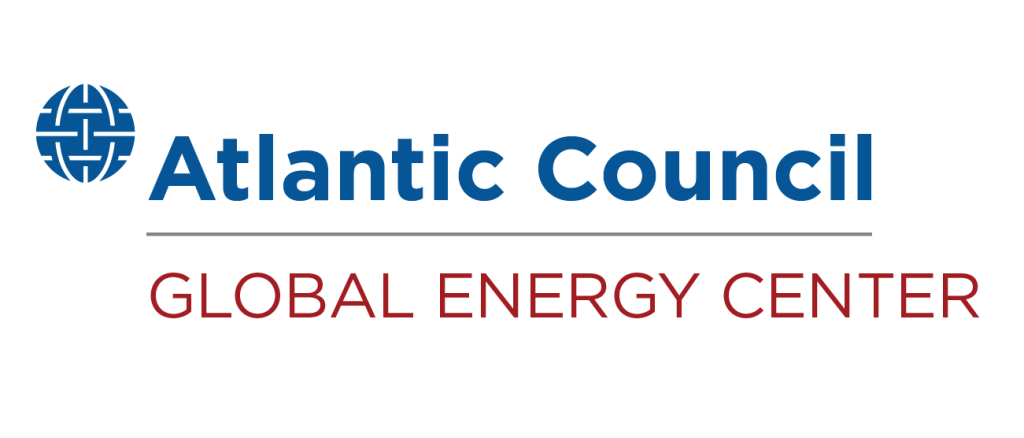 The Global Energy Center develops and promotes pragmatic and nonpartisan policy solutions designed to advance global energy security, enhance economic opportunity, and accelerate pathways to net-zero emissions.