Despite contributing the least to greenhouse gas emissions, sub-Saharan Africa is the region most affected by climate change, with key development sectors already experiencing widespread loss and damage attributable to human-induced climate change. Africa's annual temperature has risen consistently over the years, increasing at an average rate of 0.13 degrees Celsius per decade since 1910, accelerating to 0.29 degrees Celsius per decade since 1981. And with these rising temperatures have come increased frequency and severity of climate events like erratic precipitation, extreme weather events, slow-onset changes such as desert locust swarms, and rising seas. These impacts pose threats to agricultural and industrial output as well as people's health and livelihoods.
570 million people in the region, or 48 percent, lack access to electricity, while 900 million people, or 83 percent, lack access to clean cooking. This leaves the unserved hooked to polluting and fossil-based alternatives to meet basic energy needs, further impacting the region's ability to grapple with climate change. Productive use appliances (PUAs) powered by renewables can play a critical role in reducing carbon emissions and mitigating the effects of climate change, while enabling a wide range of climate adaptation and resilience activities.
Productive use appliances are energy-using, productivity-increasing, and income-generating devices designed for specific economic activities within agriculture and small and medium enterprises. Some common examples of PUAs include solar water pumps for irrigation; cold storage for preservation of food; solar cookstoves; poultry lighting, egg incubators and milking machines for livestock; and grain mills for small-scale food processing. Renewable energy sources, such as solar and wind, powering grids, off-grid appliances, and productive loads connected to mini-grids, offer a sustainable and accessible solution to meeting the energy needs for PUAs.
The benefits of PUAs in sub-Saharan Africa
Adoption of productive uses is a significant leap up the energy ladder as increased use of electricity helps unlock productivity and results in increased incomes. With increased incomes, households can afford more appliances, like refrigerators and electricity for cooking, that provide health benefits and time savings. PUAs can serve as loads that enhance the viability of off-grid, mini-grid, and utility service, helping reduce energy costs and improve the quality of supply. They can also help create local jobs in areas such as manufacturing, installation, maintenance, and repair. This not only provides employment but also strengthens the local economy. By improving livelihoods and food security, PUAs can help to reduce poverty and increase economic growth.
Climate mitigation, adaptation, and resilience
By reducing the use of fossil fuels and the associated greenhouse gas emissions, the productive use of renewable energy appliances helps mitigate and adapt to the changing climate. For example, a solar-powered water pump can provide farmers with access to irrigation even during times of drought, reducing the need for diesel-powered pumps that contribute to greenhouse gas emissions and helping communities combat food insecurity. Similarly, using a solar-powered refrigerator for food storage can help reduce emissions from traditional refrigeration systems that rely on refrigerants with high global warming potential. They also provide communities with access to cold storage for food and medicine, which can be critical during times of extreme weather and power outages.
Finally, the productive use of renewable energy appliances can help build resilience to the impacts of climate change. By reducing dependence on fossil fuels, communities can become more self-sufficient and less vulnerable to price spikes and supply disruptions. Additionally, renewable energy systems can be designed to be modular, scalable, and circular, allowing communities to adapt to changing energy needs over time.
Challenges and solutions
Despite the numerous benefits, much of its potential is yet to realized. For example, over 5.4 million small-holder farmers could use solar water pumps in sub-Saharan Africa, but less than 10 percent of them do so. This is due to constraints that impact both demand and supply of PUAs: the high, potentially prohibitive cost of PUAs and electricity supply; the patchy quality and reliability of supply, especially grid-based supply; the dearth of PUAs themselves; the lack of mechanisms to identify demand; and limited access to finance for end users and PUA suppliers.
To address these constraints, several solutions are being tested and have proven successful that can be unleashed to scale PUAs in sub-Saharan Africa:
Ensure that PUAs are available. Innovation, supply chain expansion, and customer targeting of PUAs is increasing uptake. For example, focused efforts in promoting solar cooling in Nigeria to fishing communities for better storage of fish, a valuable commodity, resulted in significant benefits. However, it is necessary to develop and enforce consistent quality standards for PUAs to prevent market spoilage, along with harm to consumers and the environment.
Provide access to finance for small businesses, end users, and providers of energy services. Results-based financing, grants, and subsidies are being leveraged to bring the private sector into underserved markets and address affordability constraints of end users. Pay-as-you-go (PAYGo) payment mechanisms, which are already prevalent in the distributed energy resource (DER) sector, enable end users to repay over a period of time, reducing affordability constraints. In order to create financing interventions that effectively support both the demand and supply of PUAs, it is necessary to assess the constraints that PUA end users and energy service and appliance providers face when accessing finance.
Support business development. End users need to make informed equipment and appliance purchasing decisions, have the technical skills to operate new equipment, and develop the entrepreneurial and business skills to manage business operations so that they capitalize on the PUAs. Additionally, it is crucial to provide access to markets through complementary services such as transportation and communication infrastructure. This will enable the production and sale of goods and services produced through the use of PUAs.
Provide sufficient electricity supply. Creating new sources of power, expanding transmission and distribution to increase supply and serve more areas, and connecting more customers are important for advancing access in the region.
It is crucial for sub-Saharan Africa to shift towards low-carbon energy sources to decrease the amount of greenhouse gases released into the atmosphere, as well as to build the region's adaptive and resilience capacity. But this must be done in a way that supports the growth and progress of the continent and provides energy access to the millions of Africans who currently lack it. Productive use appliances powered by renewable energy show promise for fulfilling these diverse priorities.
Sharmila Bellur is a member of this year's Women Leaders in Energy and Climate Fellowship at the Atlantic Council. She is a sustainable development consultant at the World Bank.
Meet the author
Related content
Learn more about the Global Energy Center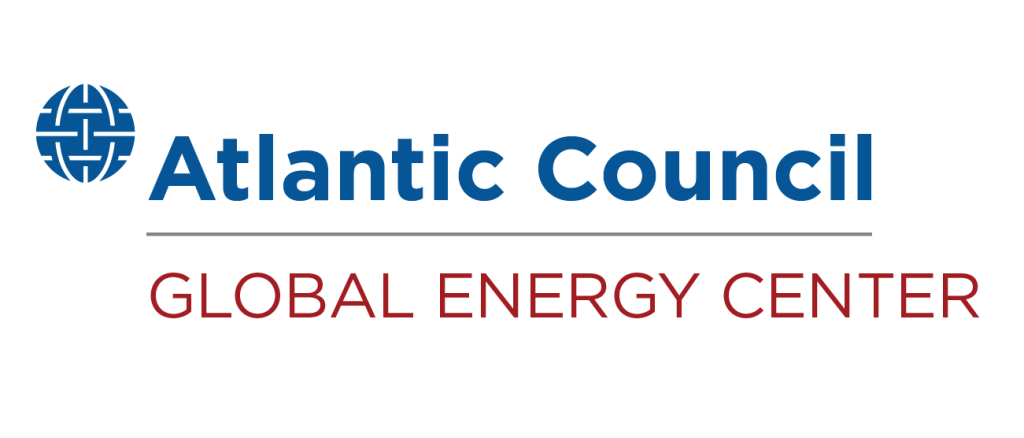 The Global Energy Center develops and promotes pragmatic and nonpartisan policy solutions designed to advance global energy security, enhance economic opportunity, and accelerate pathways to net-zero emissions.