The energy shocks of 2022 catalyzed Europe's search for alternative supplies of natural gas, shifting reliance away from Russian pipeline supplies towards liquefied natural gas (LNG) imports from overseas partners. New gas ventures in the Middle East and North Africa continue to sprout up but centering the region's energy development around Europe's energy crisis could exacerbate existing energy inequalities if gas production facilities become stranded assets as Europe transitions away from fossil fuel imports. Instead of focusing relationships on supplying natural gas capacity to meet short-term demand spikes, Europe and North Africa should strive to develop the region's green energy potential as a driver of domestic development and a powerful export commodity for European buyers in search of low-carbon energy imports.
With the support of European investment, North Africa could become the world's foremost producer of green hydrogen, capitalizing on vast swaths of uninhabited land, solar radiation intensity, offshore wind capacity, and existing pipeline networks. In October, Morocco hosted the Executive Vice President of the European Commission for the European Green Deal to sign a Memorandum of Understanding (MoU) on the establishment of a Green Partnership between the signatories. The Moroccan MoU preceded an agreement signed in November between the EU and Egypt creating a strategic partnership on green hydrogen.
Developing hydrogen infrastructure at scale will be costly and come with a range of challenges—particularly regarding regional water scarcity—but long-term investments utilizing existing resources could spur clean manufacturing and industrial development for hydrogen producing states while also generating export revenues for decades to come. Already, African states are organizing resources to invest in the requisite technologies. The African Green Hydrogen Alliance—comprised of Morocco, Mauritania, Namibia, Egypt, South Africa, and Kenya—was launched in May, and hopes to expand its membership on the continent.
Among the alliance's members, Morocco is well positioned to be a regional leader in a green hydrogen economy, ranking alongside the United States, Saudi Arabia, Australia, and Chile as the five countries most likely to produce cost competitive green hydrogen. In 2019, the Moroccan Ministry of Energy established the National Hydrogen Commission, which released a hydrogen roadmap aiming to mobilize a $10-billion investment for 14 terawatt-hours of new renewable energy capacity required to generate green hydrogen for both domestic consumption and export.
To accommodate a rise in green hydrogen production and support other net-zero goals, Morocco aims to increase renewables' share of power generation to 52 percent by 2030, 70 percent by 2040, and 80 percent by 2050. The Ministry of Energy projects that an additional 14 gigawatts (GW) of renewable energy will be added to the grid by 2027, mainly from solar and wind sources, although interest in nuclear energy has picked up. The Moroccan Agency for Solar Energy is leading the country's effort to expand domestic solar energy capacity with the multi-stage Noor Solar Project, a massive project expected to invest $2.6 billion by 2030. Noor's multiple concentrated solar power (CSP) sites—located in the Ouarzazate municipality, which boasts the highest level of solar radiation in the world—include the largest CSP plant currently in operation which produces 500 megawatts (MW) daily and is slated for expansion later this year. The fourth phase of Noor projects is currently under development and is expected to generate 950 MW upon completion.
While early investment in renewable capacity placed Morocco in the spotlight of North African green hydrogen development, other regional actors share similar potential. Algeria has the largest wind energy potential on the continent—approximately 7,700 GW if fully developed—and released plans to expand renewable energy production to 15 GW by 2035, with an annual growth rate of 1 GW. Mauritania's combined solar and wind potential exceeds 500 GW if fully developed.
New renewable energy projects in the region should first and foremost focus on providing access to electricity and non-biomass fuels to the entire population. Fortunately, North African electricity grids are relatively well developed, with 97.6 percent of the population having access to electricity, and recent grid expansions into rural communities have greatly expanded energy access since 2000.
North Africa should begin to focus on green hydrogen as a driver of industry, transportation, and infrastructure development as energy networks continue to expand. Already, North Africa is a powerful exporting bloc of ammonia and fertilizers, and using green hydrogen to transition away from the capital- and emissions-intensive Haber-Bosch process which uses methane or coal as feedstocks for ammonia production—towards green ammonia could support the region's export potential and energy storage capacity. Green hydrogen's use case for transportation is strong, especially as production costs decrease, making North Africa a prime location to scale medium- and light-duty vehicles for automakers like Volkswagen, Hyundai, and Toyota, which already possess manufacturing capability in the region.
As domestic use cases for green hydrogen develop and attract capital investments, attention should shift to creating the infrastructure needed to transport hydrogen around the continent and overseas. Pipeline infrastructure designed for natural gas and liquefied petroleum gas (LPG) exists across the region with multiple new lines under development including the Trans-Saharan pipeline which would span over 4,000 kilometers connecting Nigeria and Algeria. Early implementation of hydrogen blending could make North African nations global leaders in hydrogen transportation, allowing for increased say in regulatory frameworks moving forward.
Supporting green hydrogen development in North Africa through targeted investment in renewable energy and infrastructure projects would be of mutual benefit for both sides of the Mediterranean. Recognizing the region's unique potential for the development of green hydrogen would incentivize North African nations to pursue a pragmatic course of sustainable development and provide Europe with new energy import options that better align with the bloc's emissions reduction goals. Following COP27 in Egypt, North Africa's hydrogen future should continue to be encouraged and supported by international capital. As an emerging source of sustainable fuel and electricity generation—with large global demand potential and a myriad of end use cases—hydrogen can act as a catalyst of development in North Africa, an opportunity which should not be overlooked.
Daniel Helmeci was a Summer 2022 Young Global Professional at the Atlantic Council Global Energy Center.
Related content
Learn more about the Global Energy Center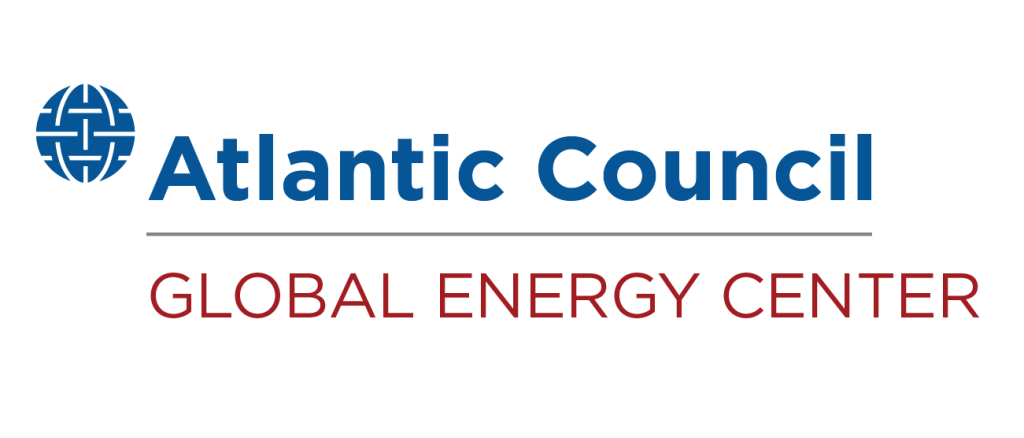 The Global Energy Center develops and promotes pragmatic and nonpartisan policy solutions designed to advance global energy security, enhance economic opportunity, and accelerate pathways to net-zero emissions.