The Inflation Reduction Act (IRA) could transform US energy markets and accelerate clean energy adoption. In it, offshore wind (OSW) received a major boost, and it could emerge as the "next big thing" in US clean energy. In addition to production and investment tax credits, the legislation will open up new US territories to clean energy development. Still, there are considerable uncertainties surrounding the cost and availability of OSW-relevant maritime vessels, including wind turbine installation vehicles, and permitting remains a major challenge. Follow-on legislation to address deficiencies in the US shipbuilding sector and the permitting process may be needed for US OSW to reach its full potential. 
What's in the bill: Tax credits
One of the bill's most important provisions is the energy investment tax credit (ITC), which provides a credit of up to 30 percent for projects that begin construction before 2026. Projects must meet prevailing wage and apprenticeship labor requirements to receive the full credit.
The production tax credit (PTC) portion of the bill extends credits to OSW projects through at least 2033 and ensures that projects placed in service after 2021 are eligible for full credits. In order to obtain full credits, projects must meet wage and employment requirements.
Domestic content requirements for PTCs are lower for OSW than for comparable onshore projects as policymakers recognize that US OSW supply chains remain in their infancy. For projects that begin construction before 2025, the "adjusted percentage" of all manufactured products that are "mined, produced, or manufactured" in the United States is 20 percent for OSW facilities, versus 40 percent for onshore facilities. Domestic content adjusted percentages, for both onshore and offshore wind, rise to 55 percent by 2028.
As is true for other clean energy projects, offshore wind producers must claim either the PTC, which can be claimed for ten years, or the ITC, which is a one-time benefit. The economics of claiming the PTC or ITC are distinct, as the production and investment credits treat domestic manufacturing very differently.
The bill also grants a 45X credit equal to 10 percent of the sales price of a related offshore wind vessel for domestically produced ships. Given that US wind turbine installation vessels are roughly 50 percent more expensive (and less capable) than ships produced in other countries, however, this measure will likely have only a limited impact on the domestic wind turbine installation vessel industry. Since US national security, economic, and environmental interests require a healthy civilian and military maritime shipbuilding complex, this area may be the focus of follow-on efforts in Congress.
New areas for development
The IRA opens up additional areas for lease in the eastern Gulf of Mexico and the Atlantic—off the coast of North Carolina, South Carolina, Georgia, and Florida—that had previously been placed off limits by the Trump administration. The legislation also requires the federal government to issue calls for information and nominations for offshore wind leases by September 30, 2025 within the exclusive economic zones of Puerto Rico, Guam, American Samoa, the US Virgin Islands, and the Northern Mariana Islands. Offshore wind in Guam could present national security benefits, as the island is at the crux of the United States' Indo-Pacific strategy but is overwhelmingly dependent on imported petroleum products.
International perspectives
The IRA's offshore wind provisions have largely been greeted with enthusiasm outside of the US. The EU Commissioner of the Economy, Paolo Gentiloni, said that the IRA was aligned with European environmental and economic agendas. Similarly, Frans Timmermans, vice president of the European Commission, remarked at the UN General Assembly that the "IRA is a wonderful thing," and noted the OSW provisions that have raised investment in projects off the coasts of New York and Maine. Yet Timmermans also warned the US against retreating towards protectionism and expressed unease about the IRA tax provisions that favor domestic content.
European energy corporations expressed enthusiasm about OSW opportunities introduced by the IRA. Norway-based Equinor praised "historic investments for US energy, creating certainty for offshore energy leasing and lowering emissions by encouraging offshore wind." According to Denmark-based Ørsted's US CEO, David Hardy, OSW tax credits will likely accelerate development of their US OSW projects.
Outside of Europe, many analysts in developing nations have praised the impact that the IRA, and by extension the OSW provisions, will have on their own clean energy development. The PTCs' encouragement of the production of new OSW projects in the United States will reduce the cost of clean energy on a global scale, allowing developing countries to decarbonize more affordably. According to Fabby Tumiwa, executive director of the Institute for Essential Services Reform, an Indonesian energy think tank, the PTCs are good for developing countries like Indonesia "due to spillover effects because of lower costs."
Implications for US offshore wind development
While extending production and investment incentives will provide an important fillip for the US offshore wind industry, significant challenges remain. Onerous permitting, siting, and leasing requirements continue to delay projects, while the US currently lacks a significant civilian offshore wind maritime capacity, especially for wind turbine installation vessels. To address these concerns, Congress might seek to streamline the permitting process and review maritime shipbuilding policies. The Inflation Reduction Act is a major step forward for the US offshore wind industry, but more congressional efforts are needed.
Joseph Webster is a senior fellow at the Atlantic Council Global Energy Center.
Elina Carpen is a Fall 2022 Young Global Professional at the Atlantic Council Global Energy Center.
Related content
Learn more about the Global Energy Center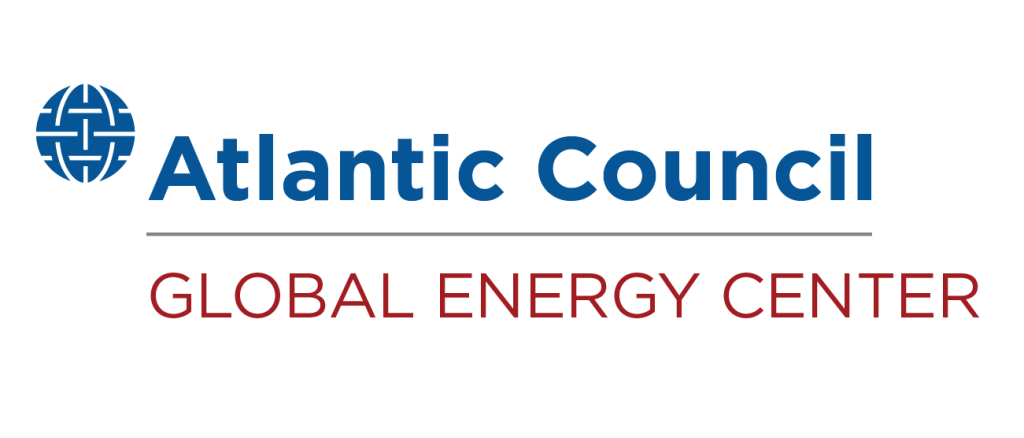 The Global Energy Center promotes energy security by working alongside government, industry, civil society, and public stakeholders to devise pragmatic solutions to the geopolitical, sustainability, and economic challenges of the changing global energy landscape.