Consensus standards and measurement methods will be critical to mitigating climate change and fostering sustainability
The green transition agenda—a shift toward clean energy and sustainable growth—is a top priority for many countries worldwide. Focus on this transition is increasing rapidly as new data presents a somber indication of how the world is being affected by the extent and pace of climate change, especially as emissions continue to increase. Last week, the US Department of Energy announced it will spend up to $1.2 billion for the first large-scale facilities in the United States for carbon dioxide removal (CDR), "to address legacy carbon dioxide pollution and complement rapid emissions reductions." Whether one is working across the transition to monitor emissions or quantify the effectiveness of mitigation measurements, a key and often overlooked issue is the need for global consensus standards and measurement methods.
In the United States, the Council on Environmental Quality has released updated guidance that calls for federal agencies to take a much broader look at the climate change impacts on major new infrastructure projects, government policies and federal decisions. In January, the Biden administration outlined a blueprint for using billions in public dollars to expand the use of electric vehicles and low-carbon fuels to help put the United States on a course to eliminate carbon emissions from the transportation sector by 2050. In Europe, the European Commission has adopted a set of proposals to make the climate, energy, transport, and taxation policies fit for reducing net greenhouse gas emissions by at least 55 percent by 2030, compared to 1990 levels.
Climate change-related policy discussions are also taking place at the World Trade Organization, at Group of Seven Ministers meetings, within the Indo-Pacific Economic Framework's Clean Economy Pillar, in the Asia-Pacific Economic Cooperation, and elsewhere. A core question in these discussions is how to make real, measurable progress in addressing the effects of climate change.
The new investment in CDR highlights the importance, in particular, of reliably tracking greenhouse gases (GHGs) in the atmosphere, with atmospheric carbon dioxide being the primary human source of climate change. Atmospheric carbon dioxide concentrations are now higher than at any time in at least two million years. CDR and other "negative emissions" technologies are secondary to the main goal of reducing emissions and reaching net-zero as quickly as possible, which will require concomitant economic, social, and technological change.
What tools are in the policy "toolbox" to achieve shared climate goals at the depth and speed required by the rapidly changing climate? Achieving climate neutrality and energy independence will require the accelerated diffusion of existing technologies, further cost reductions, as well as innovation in new technologies—all of which will need to be supported by globally-adopted standards and measurements.
National measurement institutes, universities, and non-governmental organizations are working globally to amass the needed data to support accurate measurements and monitoring of greenhouse gas emissions. Some measurement methods currently in use have relatively low accuracy, resulting in both over- and under-reporting of emissions. There is a clear need for equitable access to high-quality greenhouse gas monitoring systems to standardize, aggregate, and expand the measurements—and, therefore, the data—that inform decision-making. It will also be important for both private sector and government stakeholders to agree on what data is needed, how that data is measured, and how that data is reported.
High quality, standardized data is crucial to demonstrate the effectiveness of the various carbon capture and carbon conversion and storage solutions that are being deployed across the globe by both governments and businesses. Validated tools, methods, and data dissemination will enable the identification of the most efficient and economically viable approaches for emissions reduction. Application of these tools before and after deployment of energy efficient or alternative energy solutions can authenticate their effectiveness. Their application also has the potential for improved monitoring tools to enable validation and verification of the impacts of measures and policies that have historically been difficult to measure.
In the standards space, the International Organization for Standardization (ISO) has embraced the United Nation's Sustainable Development Goals (UN SDGs), which include taking urgent action to combat climate change and its impacts. ISO published guidance to provide standards developers with a systematic approach to addressing sustainability issues in a coherent and consistent manner related to the objective and scope of the standard being developed or revised. Many other standards developing organizations, including ASTM International and UL Standards and Engagement, have mapped their standardization projects to one or more of the UN SDGs related to climate change.
On a practical level, standards intended to address climate change effects and to foster sustainability must be comprehensive, technically robust, and cover the entire range of emission sources, manufacturers, and applications. Work ongoing in ISO Technical Committee 207 on environmental management includes standards for life cycle assessment, environmental auditing, and environmental labelling. ASTM's portfolio includes standards for steel decarbonization as well as broader sustainability standards. New mechanisms to ensure compliance and a framework to assess life-cycle emissions will also be required.
There is a role for regulation to provide additional leverage to expand implementation of voluntary standards but also a role for the private sector and academia working through standards development organizations to fill identified needs. Challenges include defining the baseline for a GHG inventory, lack of agreement on environmental product declarations and life cycle assessments, and fragmented standards in some sectors, such as steel.
Assuring the right discussions are happening across government and the standards community is important given the cross-cutting nature of climate solutions. Opportunities for progress include agreed emissions intensity performance thresholds, broadly accepted product level standards on lifecycle assessment and carbon footprint, and greater collaboration among stakeholders on product category rules and environmental product declarations to facilitate transmitting information across supply chains and better meet market needs. Finally, discussions should ensure that those most impacted by climate change help shape both the underlying standards and related policy proposals.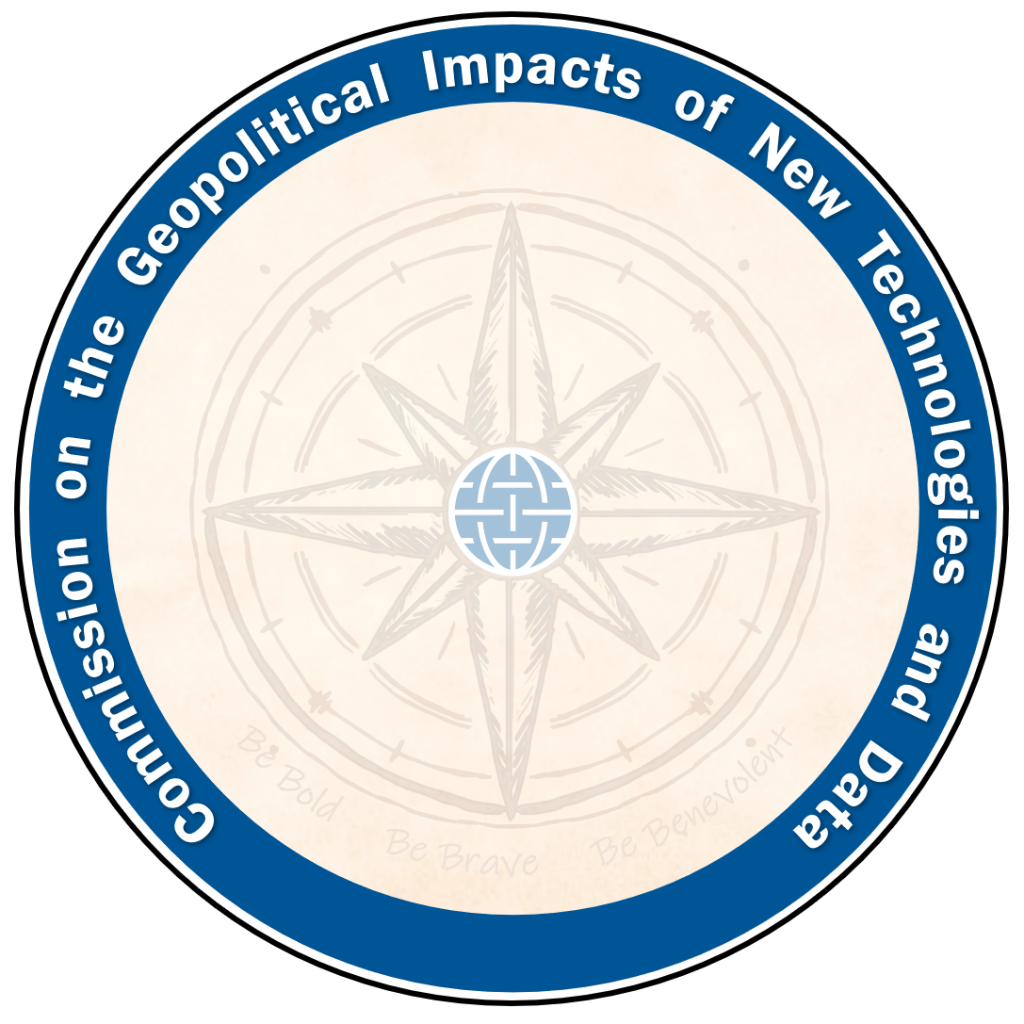 Championing positive paths forward that societies can pursue to ensure new technologies and data empower people, prosperity, and peace.