Stranded on the island of Lesbos, refugees remain in limbo
The Greek island of Lesbos is a unique island with a symbolic statue of liberty standing tall since 1922. Lesbos became a place for refuge following the Greco-Turkish war of 1919 and today is home to thousands of refugees. Located in the Aegean Sea near the shores of Turkey, the island first became a place of refuge in 2015 following the Syrian refugee crisis.
Approximately 379,000 refugees arrived in Lesbos in 2015 at a rate of 3,300 people per day. Today, refugees continue to flock to the island, though figures fluctuate weekly; according to the Aegean Boat Report 481 people arrived just last week compared to 1,069 the previous week.
Out of a local population of just 86,000 people, approximately 17,029 people are refugees and migrants, with the majority of those coming from war-torn countries. This figure is increasingly significantly higher than the hosting capacity of 2,800. This is an enormous figure compared to its population when looking at larger countries like the United Kingdom (UK), which has a population of around 66.44 million and granted roughly 20,000 people asylum in 2018. This is less than half the 48,000 granted in 2001, though the UK admittedly does not have current accurate statistical data on refugees/asylum seekers.
Despite preconceptions about young men making up the majority of refugees, recent data published by the United Nations High Commissioner for Refugees (UNHCR) suggests women account for 24 percent of the population and children account for 43 percent. The majority of these children are below the age of twelve and 18 percent of those below the age of twelve are unaccompanied or separated, whilst 33 percent of the men are between eighteen and thirty-nine-years-old. The majority now comes from Afghanistan (70 percent), with others coming from Syria (13 percent), the Democratic Republic of Congo (4 percent), and Somalia (4 percent).
Socio-political dynamics on Lesbos
Now notorious as a hotspot for refugees, the island's rich heritage is often overlooked. Lesbos gained independence from the Ottoman Empire in 1912; the island's Petrified Forest, which is a , and a Roman aqueduct are amongst the many rare jewels on this mystical Greek island renowned for its ouzo and olive oil. Great thinkers such as Aristotle and Sappho, the ancient Lesbos poet whose statue is represented in the heart of Mytilene town, were amongst the many inspired by the island's mystique.
However, external socio-political issues have overshadowed Lesbos's rich cultural heritage. Now the island is becoming a microcosm of today's political reality—following the refugee crisis, there has been an upsurge in nationalist ideology with clear divides amongst islanders in the north and south. The situation has reached a boiling point as many nationalists (many of whom are located in the north) are seeking the support of the new Mayor Stratos Kytelis—since the former mayor failed to meet their requests—in demanding the closure of the refugee camps and island borders.
Extreme measures to ensure these demands are met no longer seem far-fetched. Whilst the more liberal islanders are increasingly driven by notions of social responsibility and tend to be less supportive of such harsh measures, they are equally seeking alternative solutions given the strained economic resources on the island and mainland Greece. Nationalists erected a giant cross in March this year to deter migrants following vandals' destruction of a similar cement cross the previous year. This caused nationwide uproar and is indicative of the current political calamity on the island. Xenophobic-related incidents directed at asylum-seekers—during their transfers to mainland Greece from the Aegean islands—are on the rise, according to a Greek monitoring group, the Racist Violence Recording Network (RVRN).
Vasili Sofiadellis, a Lesbos native volunteer involved in local government and founder of the socio-economic initiative Change Makers Lab, shares a rare glimpse into the local perspective of the current situation. Sofiadellis returned to the island from South Africa to help in 2015 following the refugee crisis, determined to shift local perceptions that he maintains have been shaped by false rhetoric about refugees.
"People have bought in the misconceptions about refugees versus the reality," says Sofidaellis. "It is all fear driven—they believe they are economic migrants, not refugees, who will take our jobs, change our religion and culture, and that they are criminals and jihadists."
Sofiadellis places accountability on the media and the lack of political will from the European Union (EU) to address fears and resolve the ongoing crisis. According to him, the media overlooks the "feel good" factor that inspires many locals to continue to help, as well as the positive economic development spurred by local businesses' success since the crisis began. Sofiadellis proudly highlights the countless humanitarian and cultural initiatives as other positive by-products of the crisis. One of them is the Hope Project, which is founded and run by Eric and Philippa Kempson.
After moving to the island for a quiet life in 2000, the couple . Through their experience, they even trained the Norwegian based nonprofit, A Drop in the Ocean, on how to safely rescue a boat filled with refugees.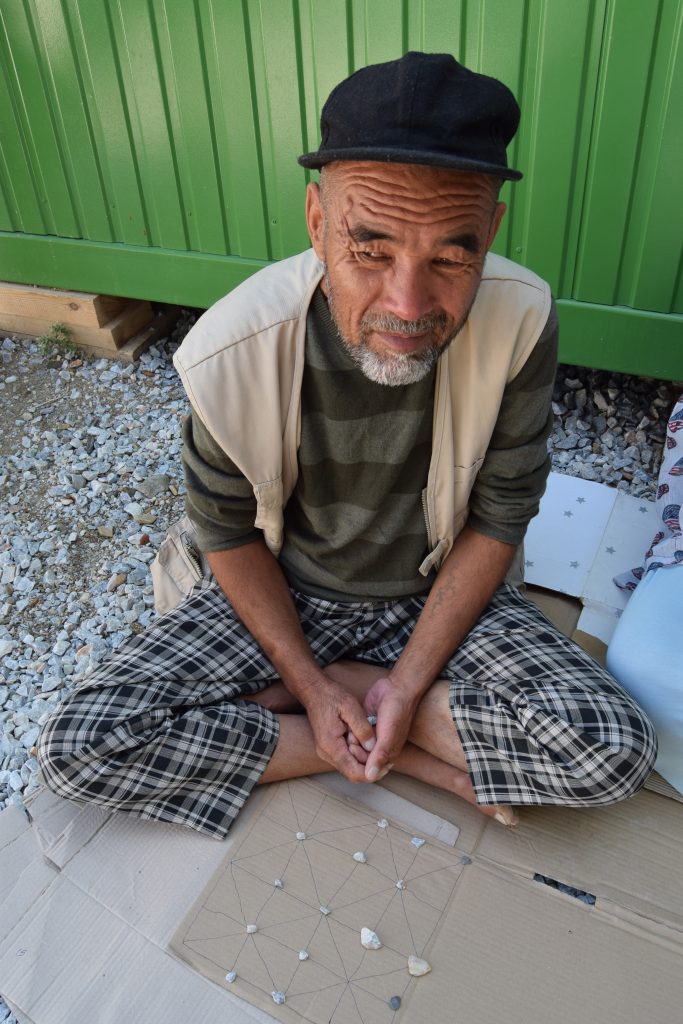 Their initiative, the Hope Project, is a sanctuary for many away from the chaos of the camps. It has four warehouses run exclusively by refugees with a host of facilities, including a salon, gym, clothes storeroom, and art center teaching refugees to paint. Supported by the Pope's charity Community of Sant'Egidio, the couple help all suffering people that come their way, even destitute Greeks. They have built a medical center accessible to all doctors at the local community center called One Happy Family. Eric Kempson defines the arrivals to the island differently.
"I am a refugee—but I prefer to use the term suffering people. I don't like the word migrant either since ninety percent of the people that come here are coming from war zones," explains the empathetic sixty-three-year-old Brit, who himself experienced life on the streets at one point.
The humanitarian highlights that the help they offer is not limited to people fleeing war—they even look after the local maternity ward in Mytillene and help local Greeks that are suffering financially. Irrespective of the vicious attacks on the Kempson family by nationalists—that led them to send their only daughter to boarding school in the UK—they remain adamant to continue their admirable mission. Eric Kempson, a renowned public speaker, believes he has the solution to the current crisis.
"The solution to the crisis is simple: every EU country should have a refugee quota and any country which refuses has to pay an annual fee of approximately £40,000 per refugee." He explains that, sadly, monetizing refugees is the only way to encourage countries to assist.
He also emphasizes the need to establish an international independent think tank made up of non-political actors to monitor non-governmental organizations (NGOs) and establish ways to solve problems at the source.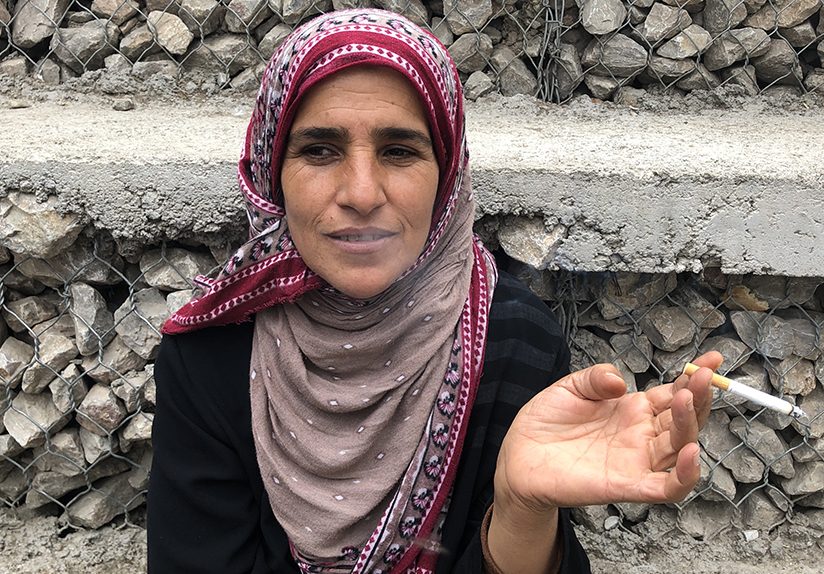 Camp life
Nazgol, an eighteen-year-old Iranian refugee, is one of the Hope Project's many success stories. She fled Tehran after her parents died in a car crash in order to escape a forced arranged marriage to an army officer, who was a former family friend. Eric taught Nazgol to paint—like the majority of artists that come to the Hope Project she had never painted before. Nazgol arrived in Lesbos as an unaccompanied minor and was put in Moria's "safe zone," where she lived in an Isobox (or intermodal containers made of steel frames) with a group of girls. Yet her experience in the safe zone was anything but safe and secure.
"People die there all the time. Recently, a six-year-old was raped and killed and one African boy died from cold in the tent. Just yesterday, a car killed a little boy," explained a teary eyed Nazgol in Arabic.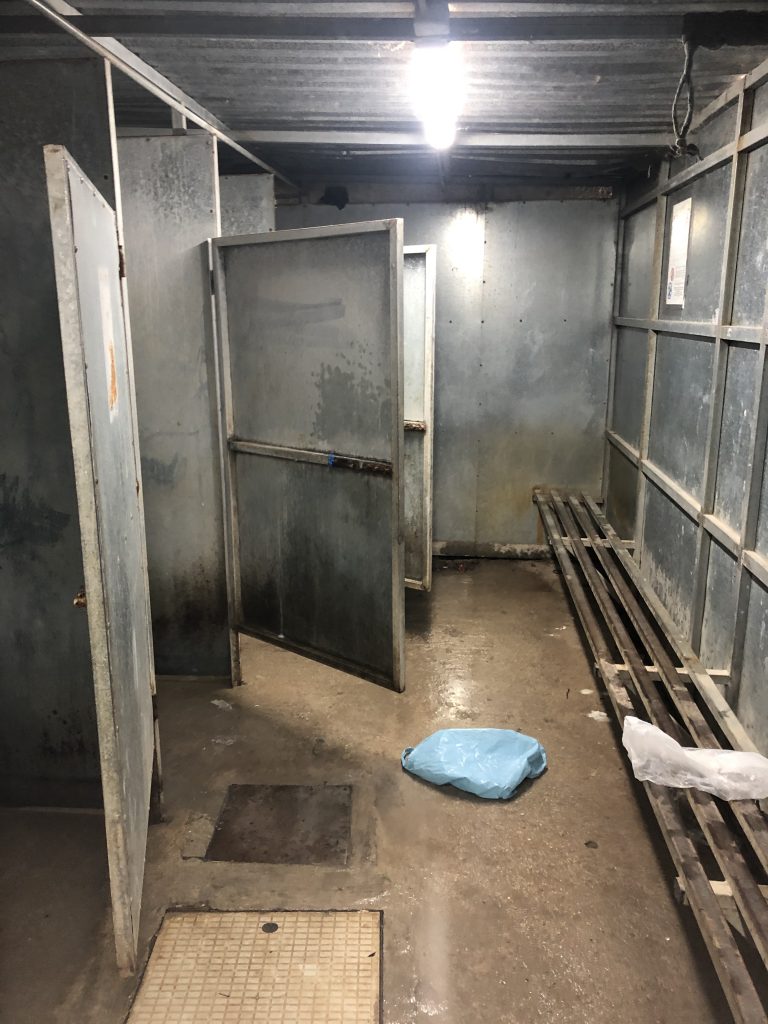 Nazgol picked up Arabic in the camp. Like most, she came to Lesbos by boat from Turkey after a treacherous journey walking nonstop without sleep for days along with thousands of others. As she explained, among other things, stopping to rest would have put her at risk of being kidnapped by smugglers or raped. Now in a safe house in Mytillene, life is a bit calmer. Her artwork is being exhibited in Europe and she is now engaged to a young Afghan refugee working at the Hope Project.
Still residing in Moria camp, Sally is a twenty-year-old pregnant Syrian from Deir Ezzor. She was eager to expose the camp's horrid conditions with the author. Cautious of the dangers for outsiders entering the deadly camp–which, unlike the other camps, is illegal for journalists and most NGOs to enter without authorization–Sally insists on not taking photos inside. Inside, the young men crowd the dusty makeshift pathways, sad and frustrated at their situation. Walking past "The Rat Hole," as many call it, Sally explains it is the new arrivals tent meant to host 110 people. It is now way over capacity at 800, half of whom are unaccompanied minors. With just three toilets and three showers to serve all, tensions are high, and violence is rampant.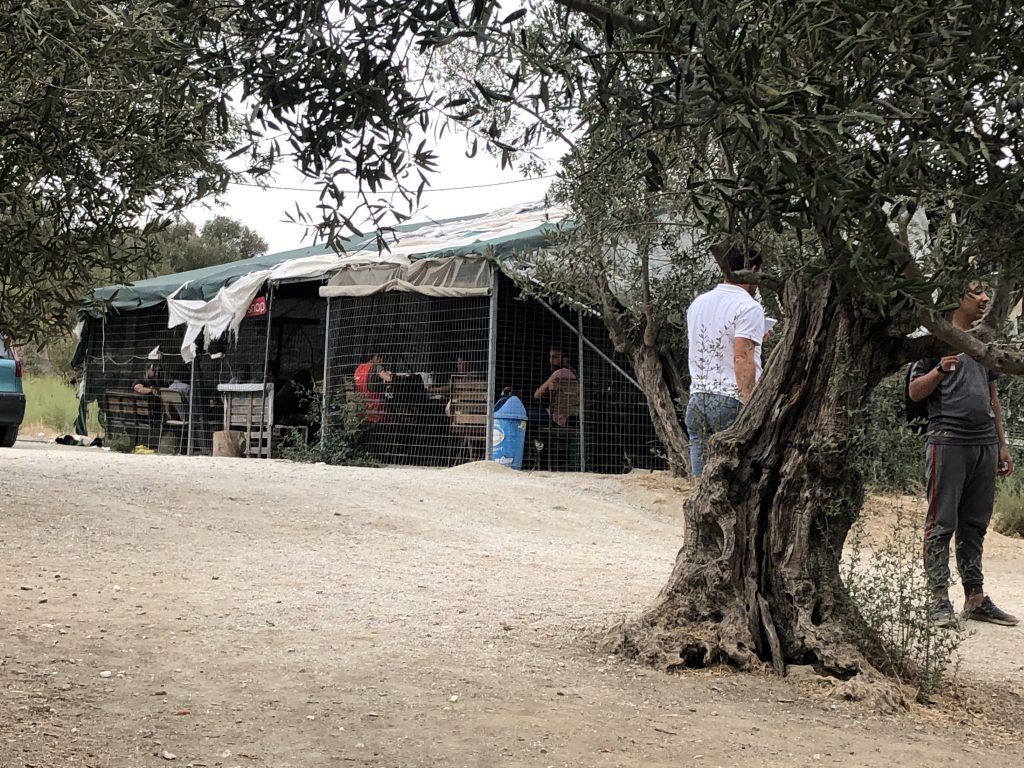 An unsightly cage-like prison is nearby. Sally explains this is where interviews with the involved authorities take place regarding housing and asylum. The decrepit shared shower and toilet facilities add to the horror. The smell, dim neon lighting, and dirty littered floor and walls are haunting. Located at the far end of the camp, through the broken fence in the informal camp extension, are countless make-shift tents, one of which belongs to Sally and her husband.
"My back aches from the rocky floor and I'm always sick from the awful food; I wish I could cook for myself because I was in the hospital last week for four days," said the young Syrian, dressed in a soft pink headscarf and black abaya cloak.
According to the doctor's hospital report, Sally's baby has a weak heart, which a solemn-looking Sally attributes to the poor camp conditions. Living in a tent on a stone floor without suitable clothing, clean food, or sanitary facilities along with her visibly depressed husband makes it incredibly challenging to survive. Despite the brutal conditions, traditional Arabic hospitality has not been lost. Sally's neighbor, a middle-aged Syrian man, curiously peers out of his tent to offer tea; a typical gesture of warmth to welcome guests.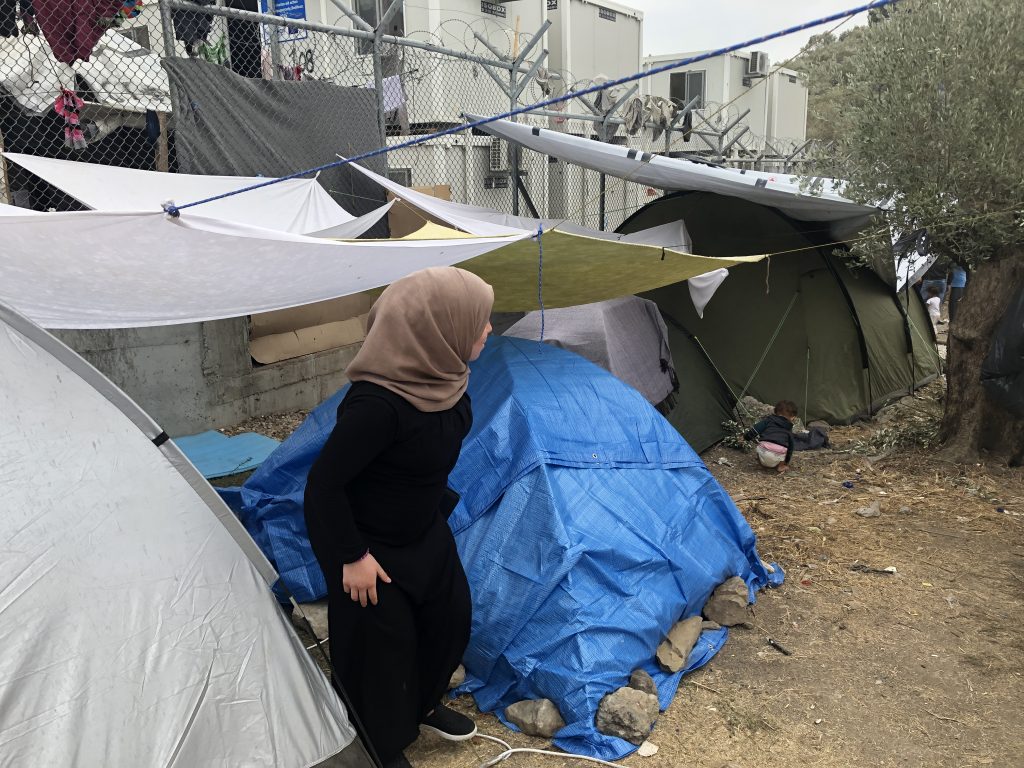 Another camp, another way of life
The conditions in the neighboring informal camp run by Together for Better Days, a nongovernmental organization, are considerably better. It is still not on par with the Kare Tepe camp, which is known to be the best camp in Europe.
"It's better here. I feel safe and at peace; we are finally free" explained nineteen-year-old Mona in fluent English.
Mona is Somali from Mogadishu and she articulately describes escaping from al-Qaeda, the Islamic State (ISIS) and al-Shabab. Mona's mother decided they had to flee after members of al-Shabab entered their home insisting on marrying her two daughters following the disappearance of her husband, a journalist and cameraman. Despite the traumatic experience, Mona remains optimistic about her current predicament and future, hoping to make it to Sweden someday. Her Somali camp neighbor Naema, who believes herself to be thirty-six years old, is also hopeful of starting a better life in Europe after fleeing the violence and her abusive husband (a cousin) with her three kids. Naema feels more at peace in the camp than she did back home; she hopes to make it to Germany in the near future where she has heard the quality of life is good.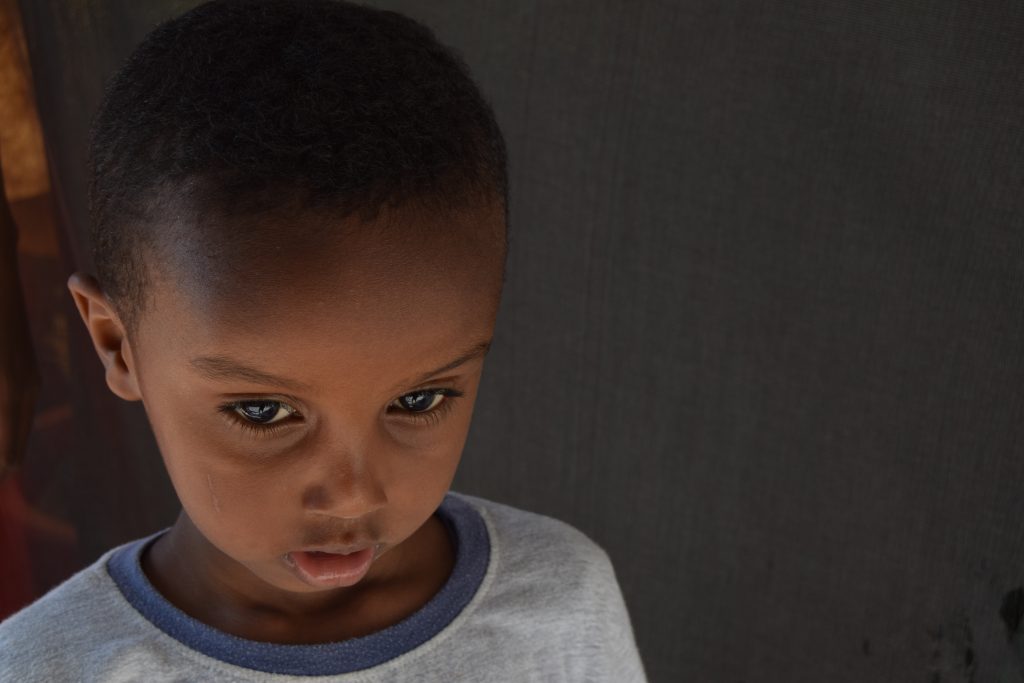 Such optimism is nonetheless rare in the camps. Ahmed is a twenty-three-year-old Iraqi refugee from Baghdad and a resident of the Together for Better Days camp. He transferred there from Moria, which he describes as hell on earth, and is less hopeful. Traumatized by war in his country, the young Iraqi knows nothing but a life of warfare.
"I was only seven years old in 2003 when the war in Iraq began. While the country was burning down, I was playing football with my friends. I saw people dying everyday; half of my family died."
The young Iraqi travelled alone from Baghdad to Erbil, then to Istanbul where he rode in a van with thirty-five people near Izmir. He stood for nine hours in severely cramped conditions, standing with only one foot in the van as most people had kids and bags in tow. He then took a boat to Lesbos, arriving in June 2016. His first year in Moria was filled with fear and trepidation. Members of ISIS had fled Syria and infiltrated the camp, causing sectarian strife between Sunni and Shia Muslims with frequent stabbings. After three years on the island, he maintains he has been here longer than any other refugee. Without documents or form of identification, he remains despondent about being relocated.
From left to right: A portrait of Nazgol, a portrait of Sally and the author, a portrait of Mona, and Ahmed' s arm tattoo, which reads "In carnage, I bloom like a flower from the dawn." Photographs taken in the Moria camp of Lesbos, Greece September 25, 2019. Sarah El-Rashidi
Uncertain futures
What remains clear is that many hope to return home one day. For them, Lesbos and Europe are merely transitory zones until stability resumes in their countries. Mahmoud, a middle-aged Syrian refugee doctor turned chef, turned down asylum in France. He decided to be closer to his country and help his people on Lesbos and the Greek island of Samos. He set up a medical administration office in the hospital. Mahmoud still asserts his wish to return to Syria when it is safe, and insists he never wanted to leave.
The spray-painted words "they killed our dreams" cover the fenced walls below Moria camp, leaving a haunting reminder of the island's suffering. Stolen dreams are the high price of war and conflict endured by millions. When asked about their dreams, Sally and Nazgol, amongst others, struggled to find an answer. They explained that they no longer dream.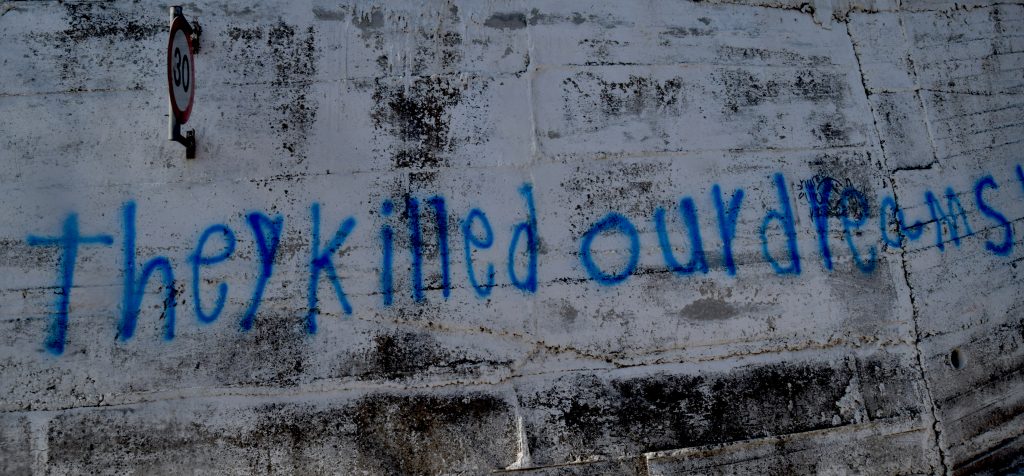 "My reality has become my dream; my dream is to know what my dreams are again," explained a melancholic Ahmed.
Like Ahmed, Mahmoud maintains that dreams are only possible when basic human needs are met. Whilst the Brexit debate continues to preoccupy the UK and Europe, these people and countless others remain forgotten, waiting in limbo with the ever-looming threat of violent removal.
Sarah El-Rashidi is a humanitarian worker and journalist. She is currently pursuing a PhD at Oxford University following a Masters at Cambridge University. Follow her on instagram at sarah_el_rashidi and on Twitter: @elrashidis
Related Reads