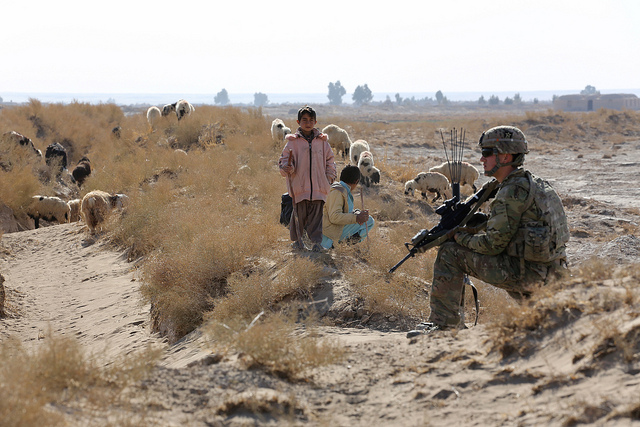 Some argue that accomplishments such as the killing of al Qaeda leader Osama bin Laden and the denial of Afghanistan as a safe haven for his terrorist network by toppling the Taliban regime are enough to regard the mission as a success. But others point out that some of the initial successes of the mission are in danger of being reversed and that NATO will simply be handing the Afghans a "stalemated" war.
"The Taliban may not be in power, yet they threaten to retake it. The insurgents already have de facto control over key areas of Afghanistan, particularly in the south and east," Michael Kugelman, a South Asia expert at the Washington-based Woodrow Wilson International Center for Scholars, told DW. And though al Qaeda no longer has a sanctuary in the country, it continues to enjoy shelter in neighboring Pakistan – in fact, much of the al Qaeda presence in Afghanistan simply gravitated into Pakistan, Kugelman added.
The international community has paid a high price for its 12-year involvement in Afghanistan. According to data collected by the Brookings Institution, more than 3,300 coalition troops have died since the invasion began in October 2001, with the US – the largest troop contributor – bearing the brunt of the casualties (2,156). Moreover, it is estimated that the war has cost Washington alone more than USD 660 billion thus far, of which more than USD 56 billion have been spent on equipping and training Afghan security forces. . . .
Vanda Felbab-Brown, a senior fellow in the Foreign Policy program of the US-based Brookings Institution has a similar view: "Afghan troops continue to suffer from deeply inadequate logistical, sustainment, and other support capabilities and are also deeply pervaded by corruption, nepotism, and ethnic and patronage fissures," she said. The situation would "inevitably deteriorate" as NATO troops withdraw, Felbab-Brown told DW. . . .
Despite the many shortcomings, some experts say that security improvements in some parts of the country – especially in and around Kabul – combined with financial and development aid have led to considerable progress in the living conditions of millions of Afghans. This has enabled a surge in school enrollment from 1 million to 7.8 million children. Moreover, progress has been made regarding the situation of women, with the number of girls getting an education surpassing 2.8 million and a quarter of all seats in the country's parliament being reserved for female politicians.
Although Afghanistan remains one of the poorest countries in the world, its economy has experienced a rapid expansion – admittedly from a very low starting point – with real gross domestic product averaging 9.2 percent between 2003 and 2012, according to the World Bank.
"There have also been a number of improvements in terms of communication, transport infrastructure and health services, most of which have been achieved with the support of NATO contributing nations such as Germany which invests up to 430 million euros (around USD 580 million) a year in civilian reconstruction activities," said Rolf Tophoven, director of the German-based Institute for Terrorism Research & Security Policy (IFTUS). . . .
Afghanistan continues to face enormous challenges, but the country is widely believed to be a better place now than it was before the invasion. "The ISAF mission has led to roads being built, girls' going back to school, and flourishing markets. Yet the biggest measure of success will be if these gains are sustained in the coming years, after international forces have withdrawn," said Kugelman.