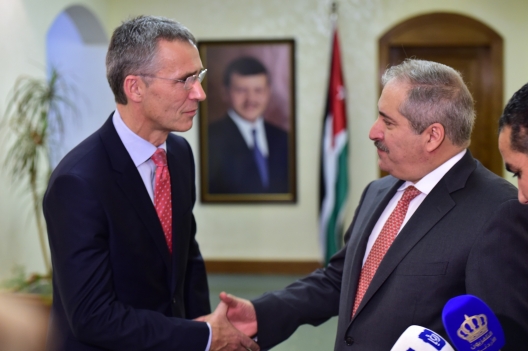 Jordan has contributed to different operations together with other NATO Allies and we are very grateful for that.
And we are also looking into how we can develop further our cooperation with enabling our forces to work even closer together. To make them even more interoperable. And also to assist Jordan when it comes to, for instance, cyber defence. But also when it comes to different kinds of exercises. And we have agreed to develop that kind of cooperation even closer.
And I also very much appreciate that Jordan has decided to be part of the NATO Response Force. And that is important for NATO. It is important for all our Allies. But it is also, once again, a strong expression, and it confirms the strength and the capabilities of the Jordanian Armed Forces.
Excerpt from remarks by NATO Secretary General Jens Stoltenberg at a joint press conference with Jordanian Foreign Minister Nasser Judeh, December 9, 2014.