China is trading more with Russia—but so are many US allies and partners
Is China providing a lifeline to the Russian economy? Yes, but it's not alone. Recent analyses of China's deepening relationship with Russia, including one from our colleagues at the Atlantic Council, have focused on rising trade volumes between Beijing and Moscow. While this is an important data point, looking at China in isolation misses the broader trend. A number of countries have stepped up trade with Russia since its full-scale invasion of Ukraine caused many Western nations to enact sweeping sanctions and export controls.
Several countries have increased their trade with Russia since early 2022, including non-aligned countries and even some European Union (EU) members. Such surges in trade, however, are not necessarily an indicator of support for Putin's war. Instead, it is more likely they are predominantly the result of companies—and countries—pursuing legal opportunities for cheaper exports and new gaps in the Russian market.
As you can see from the chart above, China is one of several countries stepping up trade with Russia. Additionally, Russia is not the only country experiencing a rise in trade with China. In 2022, most of Beijing's top twenty trading partners saw growth of 10 percent or more in their imports from China. Australian and Indian imports of Chinese goods, for example, jumped by around 20 percent in 2022.
It is important to understand what is driving China's trade with Russia. It is not only about Ukraine. Starting in 2013, Russia initiated a "Pivot to the East," to China first and foremost. This has paid off for Moscow. Over the previous five years (excluding pandemic-wracked 2020) trade grew by an average of around 23 percent annually.
While the recent year-over-year trade increase of 27 percent was well above this trend-line growth, other factors make the data seem even more dramatic than it in fact is. In 2022, for example, the yuan depreciated against both the dollar and the ruble, increasing the competitiveness of Chinese exports to Russia.
In absolute terms, Chinese trade dwarfs all of Russia's other major trading partners. With $188 billion worth of goods exchanged, China was Russia's top trading partner. However, China's economy is more than twenty times larger than Russia's next largest trading partner, Turkey. Accounting for overall economic size, China's trade with Russia is much less exceptional and is overshadowed by that of many US allies and partners, as the chart below shows. Looking at it from China's perspective, its trade with Russia is on par with its trade with Malaysia and well below its trade with Vietnam, two economies that are one-fifth the size of Russia's.
Russia's trade with US allies and partners
Two countries that have substantially increased their trade with Russia are NATO member Turkey, which has seen trade with Russia surge 93 percent, and US partner India, whose trade has ballooned by nearly 250 percent since 2021. Both nations provide critical lifelines to key aspects of Russia's economy: India has surpassed the EU to become Russia's second largest destination for oil exports after China, and Turkey is now a significant supplier of electric machinery and parts, including integrated circuits and semiconductors.
Although Turkish exports of electronic machinery, including critical integrated circuits, fell in the immediate aftermath of Russia's full-scale invasion, they have since recovered and grown well beyond the pre-invasion average. From March 2022 to March 2023, Turkish electronic exports to Russia jumped by about 85 percent. For comparison, Chinese exports to Russia remained basically flat, only growing half a percent over the same period.
Integrated circuits and electronic machinery are not the only strategic good Turkey continues to supply to the Russian economy. Turkish companies export millions of dollars worth of chemicals, plastics, rubber items, and vehicles, all of which help Russia's manufacturing sector. To Ankara's credit, following pressure from the Group of Seven (G7), Turkey has agreed to halt its transit of sanctioned goods to Russia. However, its trade with Russia remains a vital economic lifeline for its businesses as the country recovers and reconstructs from a devastating earthquake earlier this year.
Russia's economy has avoided catastrophe thanks in large part to revenue from the export of mineral fuels, most notably crude oil. The fastest growing new buyer of Russian oil, however, is not China. It's India. Since Russia's invasion the value of Indian imports has grown nearly tenfold from around $4.7 billion in the year prior to Russia's invasion to around $41 billion in the year following. While Chinese imports have also grown by around 55 percent, this is largely in line with the trend-line growth that predated the conflict.
However, Indian (and Chinese) import growth is a feature, not a bug of G7 actions against Russia's oil exports. The United States and its allies were deliberate in imposing their own import ban of Russian oil but avoiding an embargo on general Russian oil exports. An embargo against the world's third largest oil producer would cause crude prices to skyrocket and would incite backlash against G7 actions from non-aligned countries. To reduce the Kremlin's revenues, the United States has instead sought to cap the price Russia can charge for its oil exports. So far, both China and India have complied when using the Western infrastructure covered by the price cap. Even when using alternative means of shipment and insurance, they are able to convince Russia to sell them oil at ten-to-twelve dollars per barrel below similar grades from other suppliers.
A one-way street
There are actually signs that China is exercising some restraint in its economic engagement with Russia, only acting when Beijing has an overwhelming self-interest. Following the February 2022 invasion, Chinese banks halted financing for the purchase of Russian commodities, and there have been no signs that it has resumed. More broadly, throughout 2022 China avoided financing any major new investments in Russia. China has also yet to instruct its state-owned enterprises (SOEs) to enter the Russian market. In fact Beijing has gone so far as to tell its SOEs, such as state-run Sinopec Group, to halt preexisting investment plans for fear of running afoul of G7 sanctions.
Chinese leader Xi Jinping has also slowed the construction of new infrastructure projects that would further link the two economies, despite Russian enthusiasm for them. During Xi's March 2023 visit to Moscow, Putin heavily pushed for the agreement of a new gas pipeline connecting Russia to China called Power of Siberia 2. Xi, however, did not oblige and Beijing's silence on the issue suggests that China hopes to exploit Russia's inability to export gas to the West to secure the best possible price.
What support China is providing often falls far short of Russian wartime needs. Chinese businesses have largely only sent basic mobile phones, transport equipment, and computers to Moscow, not the more advanced technology Russia lacks. Last December, Beijing reportedly banned the export of its Loongson chips, one of the higher-performance microprocessors China produces, due to their strategic importance and military sensitivity. This left Russia without a Chinese alternative to advanced Western integrated circuits.
While there have been examples of Chinese and other foreign companies circumventing G7 sanctions and export controls, they comprise only a fraction of the overall commerce exchanged between China and Russia. In general, China appears to comply with Western sanctions and export controls for fear of subjecting itself to US sanctions or secondary sanctions. For example, major Chinese state-owned enterprises have avoided purchasing the Russian assets of Western companies, such as BP and Shell, over fears of the possibility of Western action.
None of this is to say China does not favor a Russian victory in Ukraine. A defeated Russia is not in China's interest, and China continues to lend Russia a massive diplomatic hand at the United Nations, in the Group of Twenty (G20), and with non-aligned countries around the world. China has sold millions of dollars worth of drones and drone parts to Russia in 2022. It is also likely rerouting some shipments to Russia through Central Asia. However, its trading relationship with Russia is not by itself an indication of a concerted effort by the Chinese Communist Party to intervene in the Ukraine conflict on Putin's behalf. The China-Russia trade uptick seems more in line with one driven by companies acting on behalf of their own interests—just as with recent surges in trade between Russia and US partners and allies such as India and Turkey.
Until China, or any other country, crosses the legally significant line the United States and its partners have drawn around lethal aid, or until there is clear evidence of state support to circumvent G7 sanctions or export controls, any attempt to restrict other legitimate commerce will be ineffective and could risk further alienating non-aligned and fence-sitter nations. If Washington chooses to narrowly focus on China's trading patterns, it may miss opportunities to convince US allies and partners to reduce their support for Russia's economy.
---
Josh Lipsky is the senior director of the Atlantic Council's GeoEconomics Center and a former adviser to the International Monetary Fund.
Niels Graham is an assistant director for the Atlantic Council GeoEconomics Center where he supports the center's work on China's economics and trade.
Further reading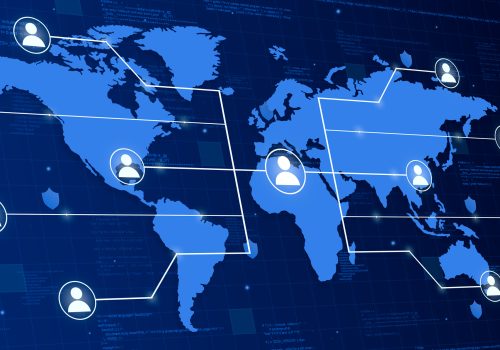 Thu, May 25, 2023
Econographics By Kimberly Donovan, Maia Nikoladze, Benjamin Mossberg and Castellum.AI
Tackling export controls circumvention by Russia; the enforcement and effectiveness of the oil price cap; the failure of the US sanctions policy towards Sudan, and how to fix it.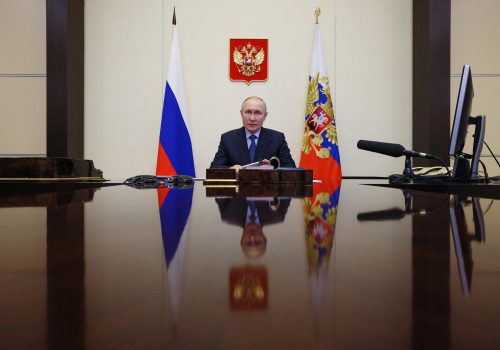 Wed, May 24, 2023
New Atlanticist By Charles Lichfield
Economic data is still coming out of Russia, and Russian Central Bank Governor Elvira Nabiullina and other financial elites have been pushing for making even more data available. But that's changing.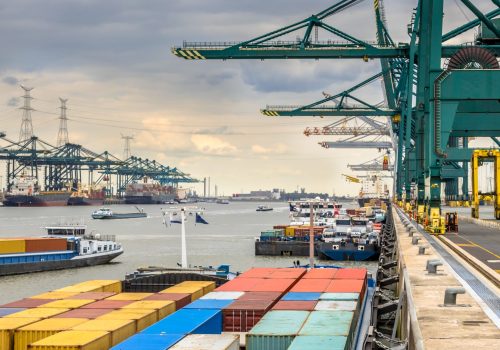 Wed, May 10, 2023
Econographics By Niels Graham
One year into the Russia's invasion G7 nations continue to export nearly $5B a month to Moscow. A new proposal by the US at the G7 could greatly reduce this.