Global Sanctions Dashboard: US and G7 allies target Russia's evasion and procurement networks
Key takeaways
20–The number of jurisdictions where Russia's evasion networks reach, including Finland, Liechtenstein, Switzerland, and Singapore. 
$58.62–The average price of Russian crude oil, which suggests the oil price cap is working–at least for now.
3,700 percent–Armenia's increase in the exports of electronics to Russia from 2021 to 2022, coinciding with the Russian military's desperate need for electronic equipment.
A few days ago, the Group of Seven (G7) allies met in Hiroshima and reasserted their determination to further economically isolate Russia and impose costs on those who support Russia's war effort. To do so, they will have to close loopholes in existing sanctions and export control regimes, which in turn requires enhancing interagency coordination within the US government and developing a common vernacular among allies on the targeting of sanctions and export control evasion networks.
In this edition of the Global Sanctions Dashboard, we cover:
New sanctions packages against Russia released ahead of the G7 Summit
The Ukrainian intelligence assessment from 2022 indicated that forty out of fifty-two components recovered from the Iranian Shahed-136 drone that was downed in Ukraine last fall had been manufactured by thirteen different American companies, while the remaining twelve were made in Canada, Switzerland, Japan, Taiwan, and China. The case revealed that it was not enough to impose sanctions and export controls on Russian defense companies. Not only was Iran providing drones to Russia, but also certain entities and individuals in countries such as Switzerland and Liechtenstein have procured materials on Russia's behalf. This is why the United States released a new sanctions package ahead of the G7 summit, targeting a much wider international network of Russia sanctions and export controls evasion. 
Finland, Switzerland, Cyprus, United Arab Emirates, India, Singapore—these are just a few locations associated with individuals and entities included in the Treasury Department's newest designations against Russia. Entities and individuals located in these countries have aided Russia's circumvention efforts or provided materials for Russia's military procurement. Among the sanctioned individuals are Swiss-Italian businessman Walter Moretti and his colleagues in Germany and India, who have sold advanced technology to Russian state-owned enterprises. Liechtenstein-based Trade Initiative Establishment (TIE) and its network of two companies and four individuals have been procuring semiconductor production equipment for sanctioned Russian entities since 2012.
Along with the United States, the United Kingdom also imposed sanctions against eighty-six individuals and entities from Russian energy, metals, financial, and military sectors who have been enhancing Russia's capacity to wage the war. Additionally, the European Union (EU) is developing its eleventh package of sanctions which will reportedly, for the first time, target Chinese entities facilitating Russia's evasion efforts. Coordinating the designation and enforcing processes among the G7 allies will be key in synchronizing the targeting of Russia's evasion and procurement networks.
Export controls circumvention: How the US is tackling it and what should improve moving forward
While sanctions aim to cut entities and individuals procuring technology for the Russian military out of the global financial system, export controls are designed to prevent them from physically acquiring components. G7 allies have levied significant export controls on Russia, but enforcing export controls is easier said than done. Third countries from Russia's close neighborhood have stepped up to fill Russia's technology shortages caused by other countries complying with export controls. Central Asian and Caucasus countries had a significant uptick in exports of electronic components to Russia, while Turkey, Serbia, and Kazakhstan have been supplying semiconductors to Moscow. Even if exported electronic components are not designed for military application, Russians have been able to extract semiconductors and electronic components for military use even from refrigerators and dishwashers. The sudden boost in electronic equipment exports from Central Asia and the Caucasus to Russia can only be explained by Russia's efforts of repurposing them for military use.
In response to Russia's efforts to obtain technology by all means possible, the US Departments of Commerce and Justice have jointly launched the Disruptive Technology Strike Force. The goal of the Strike Force is to prevent Russia and adversarial states such as China and Iran from illicitly getting their hands on advanced US technology. The Strike Force recently announced criminal charges against individuals supplying software and hardware source codes stolen from US tech companies to China. The Strike Force embodies the whole-of-government approach the United States has been taking in investigating sanctions and export controls evasion cases. The prosecutorial and investigative expertise of the Justice Department, coupled with the Treasury's ability to identify and block the sanctions evaders from the US financial system, will amplify the impact of the Commerce Department's export controls and enhance their investigations and enforcement.
The US Department of Commerce has also teamed up with Treasury's Financial Crimes Enforcement Network (FinCEN) to publish a joint supplemental alert outliniing red flags for potential Russian export controls evasion that financial institutions should watch out for and report on, consistent with their compliance reporting requirements. The red flags include but are not limited to:
Providing information to the public in the form of alerts and advisories is an effective step to increase awareness, financial institution reporting, and compliance with Western sanctions and exports controls. The Disruptive Technology Strike Force should consider issuing a multilateral advisory on export control evasion with G7 allies to bring in foreign partner perspectives, similar to the multilateral advisory issued in March on sanctions evasion by the Russian Elites, Proxies, and Oligarchs Task Force (REPO)
Regarding third-country intermediaries suspected of supplying Russia with dual-use technology, G7 allies should prioritize capacity building and encouraging political will in these countries to strengthen sanctions and customs enforcement. Building up their capacity to monitor and record what products are being exported to Russia could be the first step towards this goal. For example, Georgian authorities returned goods and vehicles destined for Russia and Belarus in 204 cases. However, registration certificates did not identify the codes of returned goods in fifty cases, and clarified that the goods were sanctioned only in seventy-one cases. Developing a system for identifying controlled goods and making the customs data easily accessible to the public could both salvage Georgia's reputation and enhance export control enforcement against Russia.
The enforcement and effectiveness of the oil price cap
The US Department of the Treasury recently published a report analyzing the effects of the oil price cap, arguing that the novel tool has achieved its dual objective of reducing revenue for Moscow while keeping global oil prices relatively stable. A recent study by the Kyiv School of Economics Institute backs up this statement with detailed research of the Russian ports and the payments made to Russian sellers. However, Russian crude oil exports to China through the Russian Pacific port of Kozmino might be examples of transactions where the price cap approach does not hold.
In response, the Department of the Treasury warned US ship owners and flagging registries to use maritime intelligence services for detecting when tankers are disguising their port of call in Russia. Meanwhile, commodities brokers and oil traders should invoice shipping, freight, customs, and insurance costs separately, and ensure that the price of Russian oil is below 60 dollars.
Despite China's imports of Russian crude oil, the world average price for Russian crude oil in the first quarter of 2023 was 58.62 dollars, which supports the claim about the success of the oil price cap, at least for now. Notably, Russia's energy revenues dropped by almost 40 percent from December 2022 to January 2023, likely in part due to the price cap combined with lower global energy prices.
Beyond Russia: The failure of US sanctions policy towards Sudan, and how to fix it.
While the world has been focused on the G7 summit, the crisis worsened in Sudan. In April 2023, President Biden issued Executive Order 14098 (EO 14098) authorizing future sanctions on foreign persons to address the situation in Sudan and to support a transition to democracy and a civilian transitional government in Sudan. The use of sanctions to support policy goals in Africa is not new. In the case of EO 14098, policymakers seek to use future sanctions on individuals responsible for threatening the peace, security, and stability of Sudan, undermining Sudan's democratic transition, as well as committing violence against civilians or perpetuating other human rights abuses.
Much has been written and studied about the effectiveness of sanctions programs in Africa with many programs suffering from being poorly designed, organized, implemented, or enforced. Sudan faced statutory sanctions from its designation as a State Sponsor of Terrorism from 1993 to 2020 and US Treasury sanctions from 1997 to 2017 both of which produced limited results due to ineffective enforcement and maintenance of the program. A near-total cut-off of Sudan from the US financial system pushed Sudan to develop financial ties beyond the reach of the US dollar.
Sanctions in Sudan can be useful if applied in concert with more concrete action. US policymakers must elevate Sudan on their priority list and engage their counterparts at sufficiently senior levels in the United Arab Emirates (UAE), Egypt, Saudi Arabia, Turkey, and elsewhere to encourage them to apply pressure on the Sudanese generals. This could be done by freezing and seizing their financial, business, real estate, and other assets in these relevant countries. Cutting off those links will impede the two generals' ability to fight, resupply weapons, and pay their soldiers, which could force them back to the negotiating table.
Kimberly Donovan is the director of the Economic Statecraft Initiative within the Atlantic Council's GeoEconomics Center. Follow her at @KDonovan_AC.
Maia Nikoladze is the assistant director at the Economic Statecraft Initiative within the Atlantic Council's GeoEconomics Center. Follow her at @Mai_Nikoladze.
Benjamin Mossberg is the deputy director of the Atlantic Council's Africa Center.
Castellum.AI partners with the Economic Statecraft Initiative and provides sanctions data for the Global Sanctions Dashboard and Russia Sanctions Database.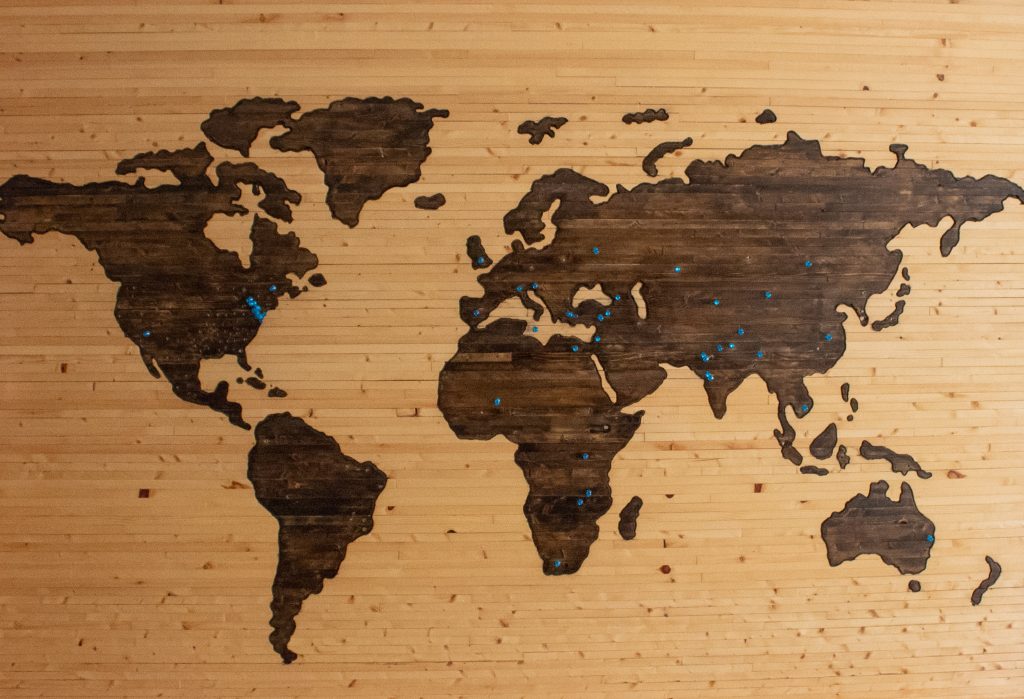 The Global Sanctions Dashboard provides a global overview of various sanctions regimes and lists. Each month you will find an update on the most recent listings and delistings and insights into the motivations behind them.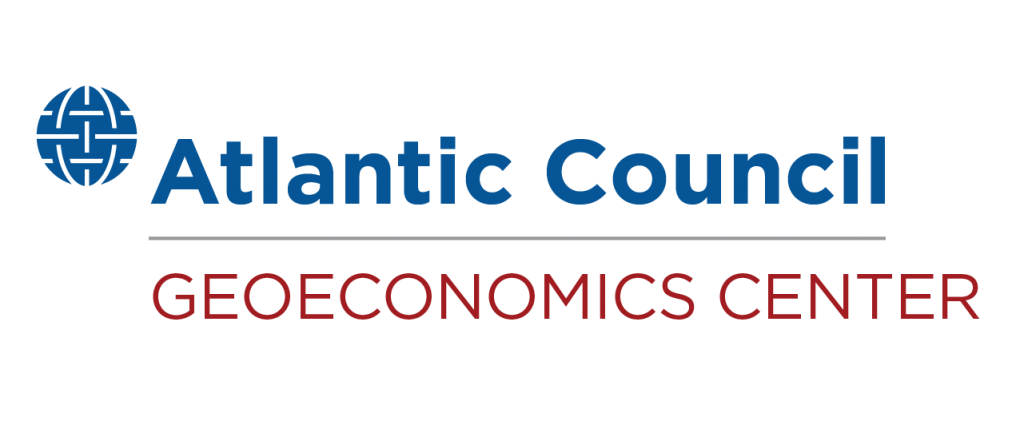 At the intersection of economics, finance, and foreign policy, the GeoEconomics Center is a translation hub with the goal of helping shape a better global economic future.