What's next for the US-UK-Australia submarine partnership?
On Monday, US President Joe Biden joined UK Prime Minister Rishi Sunak, and Australian Prime Minister Anthony Albanese in San Diego. With a submarine parked behind them, they announced that the United States will sell at least three Virginia-class nuclear-powered submarines to Australia in the early 2030s, with the United Kingdom and Australia building their own attack submarines with a shared design and technology in the years to follow. "I'm proud to be your shipmate," Biden said, as he added long-awaited details to a partnership announced eighteen months ago.
Below, John T. Watts plumbs the depths of what it all means. Watts is a nonresident senior fellow at the Scowcroft Center for Strategy and Security's Forward Defense practice, a former senior policy advisor to the US Office of the Secretary of Defense, and a former staff officer at the Australian Department of Defence.
What message does Monday's announcement send to China?
China will no doubt see the announcement as part of a trend of growing military capabilities arrayed against it—and will likely react publicly in that framing. And there certainly is a rethinking of defense capabilities and their timelines in response to China's growing assertiveness in the region, as Australia's soon-to-be released National Strategic Review will likely articulate.
But I think it is a misleading framing in reality. Due to the strategic air-sea gap to the Australian mainland, submarines have always been one of its most vital strategic capabilities. The current Collins class are very capable, but they are aging and Australia has been seeking (and debating) suitable replacements for decades. Moreover, the timelines that these submarines are likely to come online will be too long to affect near-term contingencies, and the range the nuclear propulsion provides has more to do with Australia's unique geographic realities (most conventional designs struggle to gain the range necessary for effective missions) than specifically on their attack capability.
Why does the accelerated timeline matter to Australia?
The Collins class first began construction in the 1990s, based on planning started in the 1970s, and Australia has been seeking suitable replacements for decades (and debating the requirements and options for longer). The Collins was originally envisioned to last for thirty years and begin decommissioning in 2025. When the previously agreed-to plan to replace them with a Barracuda-derived design began in 2016, the revised lifecycle saw them being extended into the 2030s. It can take a decade to design and construct a new submarine—even a less-complicated conventional design—so an accelerated time frame is needed just to meet planned lifecycle goals.
This new deal will do precisely that: create a new "AUKUS" sub that all three nations will use, based on a British design with US propulsion and combat systems, built in the United Kingdom and Australia. The initial timeline for that will not be until 2042, however. This creates a "capability gap." The solution that has been devised through this agreement is for several Collins-class submarines to receive life-cycle extension refurbishments until at least three brand new Virginia-class submarines can be built in the United States for Australia in the 2030s.
Additionally, this capability gap will be covered by a "submarine rotational force" starting in the mid-to-late 2020s. That means the United States and United Kingdom will station submarines in Australia and help with training and the buildup of domestic capabilities. In doing so, it also creates new basing options for both countries into the Indo-Pacific—'Indo' being really important here, as the submarines will be based out of Perth and thus on the Indian Ocean. This is a big win for the United States and United Kingdom as well as for Australia.
Can the US industrial base keep up the pace to deliver these subs on time?
As AUKUS is a trilateral partnership, the question of shipyard capacity must be viewed in terms of all three nations. This question will be central to the current investigations and feasibility studies being undertaken by the three governments, and it will be a key driver of their proposed approach. Across the board, the defense industry (and Western production generally) has operated in recent years on just-in-time frameworks, leaving little redundancy or spare capacity. It will certainly be a key question, but if the requirement is vital enough, then solutions can be found.
Eighteen months in, what have we learned about this emerging partnership?
Very little. There has been little public insight into the deliberations to date. There is a huge amount of goodwill and strong personal relationships involved, but there are also a web of regulatory, process, and cultural challenges that will need to be resolved. That will take time by all three national governments and defense departments. What it shows is a desire to elevate current narrow formalized working arrangements (for example, Five Eyes information sharing) to a wider operational aperture to match the mindsets of the respective forces. What people also need to understand is that there are two elements of AUKUS. Pillar one focuses narrowly on the question of submarine capability, and it will remain the predominant focal point of energy and effort until plans proceed to the next stage. The greater potential, however, is pillar two, which seeks greater collaboration on a range of emerging technologies into the future. The benefit and value of AUKUS will be most evident in pillar two advancements long term, but the nature and details of that collaboration are likely not yet mature enough to comment on.
What can we expect to see next from this partnership?
Submarines and pillar one efforts will dominate the focus for the short term. We will likely start to see specific details about the plan to develop the submarine capability, such as what platform it will be based on, where it will be built and by whom, plans for sustainment and servicing, building of the nuclear capabilities requirement to service them within Australia, time frames, and so on. What I am most excited to hear about is how the three nations plan to build out the pillar two vision. But that will take more time.
---
Further reading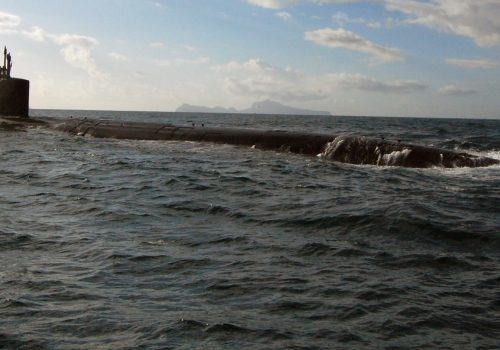 Sat, Nov 5, 2022
Issue Brief By John R. Harvey and Robert Soofer
John Harvey and Robert Soofer argue that the Sea-Launched Cruise Missile is necessary to deter Russia and China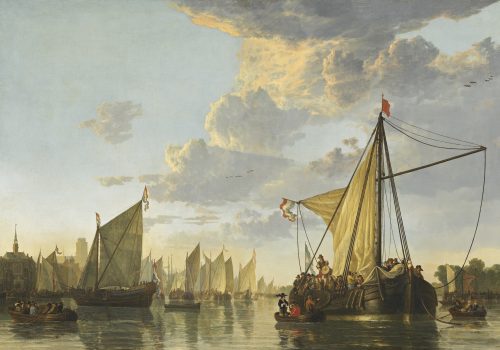 Wed, Dec 22, 2021
Report By Clementine G. Starling, Tyson Wetzel, Christian Trotti
In this latest installment of the Atlantic Council Strategy Papers series, Forward Defense's Clementine Starling, Lt Col Tyson Wetzel, and Christian Trotti articulate their vision and recommendations for the next US National Defense Strategy, including clearer prioritization, investments and divestments, reposturing of US forces, a new warfighting concept, and a focus on transnational threats like hybrid warfare and climate change.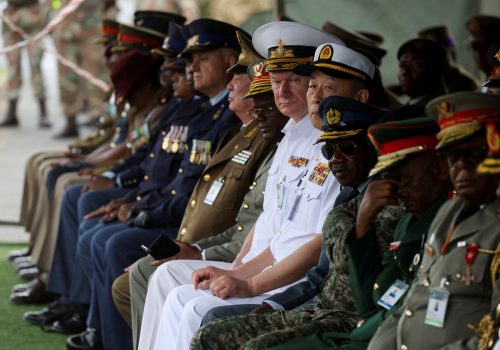 Tue, Feb 28, 2023
New Atlanticist By Atlantic Council experts
Why did these three nations get together? What's in it for South Africa? Our experts set sail with the answers.