Mon, Apr 27, 2020
Something is wrong in the US Navy today and the problems are not only naval. Some extend throughout the Department of Defense.
New Atlanticist by Dr. Harlan Ullman

Thu, Apr 23, 2020
In a tweet on April 22, US President Donald Trump announced that he ordered the US Navy to destroy any Iranian boats harassing US warships. While the tweet may seem like new and escalatory guidance from the Commander in Chief to his forces in the region and an indication of a substantial increase in tensions between the United States and Iran, it is neither.
IranSource by John W. Miller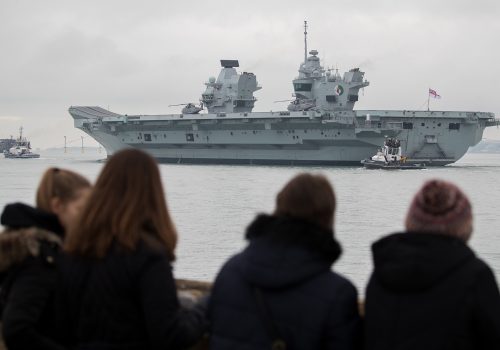 Tue, Apr 7, 2020
In the wake of economic calamity, now is the perfect time for European militaries to work together to maximize their resources and military readiness. No better opportunity exists than to use HMS Queen Elizabeth and HMS Prince of Wales as hubs for a European carrier strike group.
New Atlanticist by Michael John Williams