Five big questions as America votes: Eurasia


As part of the Atlantic Council's Elections 2020 programming, the New Atlanticist will feature a series of pieces looking at the major questions facing the United States around the world as Americans head to the polls.
The issues facing the Eurasia region have largely stayed out of the closing days of the US presidential election, but these will undoubtedly be some of the most pressing tests for the victor on November 3. Rapidly developing crises like the conflict between Armenia and Azerbaijan in the South Caucasus and ongoing mass protests to oust Belarusian dictator Alyaksandr Lukashenka are matched by the lasting challenges of Vladimir Putin's resurgent Russia and Ukraine's fight for reform and an end to the war in the Donbas. Easy answers to the Eurasia region have long eluded both a Trump administration and Vice President Biden when he served in the Obama administration—will an electoral victory now give the next US president the momentum needed to manage these foreign policy challenges?
Below are the five major questions facing the United States in Eurasia as the US elections approach, answered by top experts: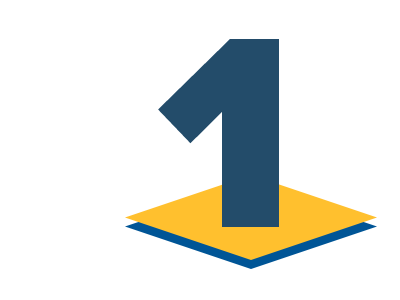 What measures can the United States take to help resolve the boiling conflict between Armenia and Azerbaijan in Nagorno-Karabakh?
The current military phase of the Nagorno-Karabakh conflict should finish within the next few weeks, with Azerbaijan potentially regaining a significant amount of its seven districts that surround Nagorno-Karabakh. At that point, Washington's most immediate concerns should be: (1) the safety and security of ethnic Armenian residents of Nagorno-Karabakh; and (2) political negotiations on Nagorno-Karabakh's future, including its legal status, the return of internally displaced Azerbaijanis, and peaceful coexistence of its (future) Azerbaijani and (current) Armenian residents. Washington should, therefore, take a leading role in assembling a multinational peacekeeping force under the auspices of the Organization of Security and Cooperation in Europe (OSCE), but without troop contributions from Russia, the United States, or France, who co-chair the conflict's international mediating body, the OSCE's "Minsk Group." Washington should also elevate its mediation to the highest political level, aiming to finalize the Minsk Group's "Basic Principles" for a political settlement that takes into account the territorial integrity of states, self-determination of peoples, and non-use/non-threat of force.
President Trump might welcome a chance to work with Russian President Vladimir Putin on this but should resist any push for Russian peacekeepers, given their nefarious record of stoking tension in Georgia and Moldova. If Joe Biden succeeds President Trump, the new president will be intellectually prepared and strategically disposed toward driving a multinational mediation effort but may feel politically constrained by Armenian Prime Minister Nikol Pashinyan's reluctance to embrace the Basic Principles.
Matthew Bryza, senior fellow with the Atlantic Council Global Energy Center, former US ambassador to Azerbaijan, and former deputy assistant secretary of state for European and Eurasian affairs.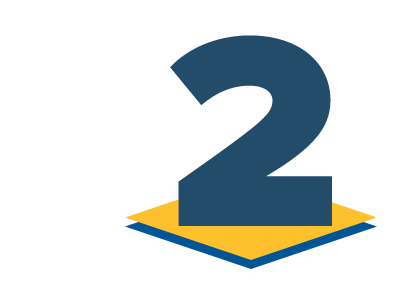 How can the next administration take advantage of political and economic reforms in Central Asia to further US interests in a region dominated by Russia and China?
Most observers may not realize it, but Central Asia thirty years after independence is a success story. Most analysts focus on the authoritarian politics, corruption and, in most places, poverty that predominate in Central Asia. They take for granted the stability and, largely, neighborly relations that the five post-Soviet "Stans" enjoy. This stability is more remarkable given the region's location, bordering the world's two largest revisionist powers, Russia and China. The next US president should build on the thirty years of consistent US policy, and more energetically project US influence in the region to further bolster the five countries as China more aggressively pursues its Belt and Road Initiative, and Russia hawks the Eurasian Economic Union.
The natural partner here is Uzbekistan, which under President Shavkat Mirziyoyev has opened up to its neighbors and which has since 1990 looked with prudent suspicion on the designs of its large neighbors. If Trump wins, he should reach out shortly after the election; if Biden wins, shortly after the inauguration. The pitch should be to enhance intelligence cooperation, in the first instance against terrorism, and to offer Uzbekistan both training and equipment for counter-terrorism operations. To do this, the United states will also have to work more closely with Tashkent on improving its human rights performance, something President Mirziyoyev is already addressing. Both sides can also discuss improving the economic relationship—and increasing American direct investment—if Uzbekistan moves on economic reform.
The other large Central Asian state, Kazakhstan, shares a long border with Russia, has a substantial number of Russian citizens, and therefore has always been more accommodating to Moscow. But a larger US role in Uzbekistan would likewise encourage Kazakhstan to seek closer cooperation with Washington, albeit within limits—another good result. At some point—when it recognizes that revisionism in the Near Abroad is not a vital Russian concern—Moscow will come to understand that a larger US role in Central Asia will serve Russian interests by deterring the real giant in the room: Beijing.
John E. Herbst, director of the Atlantic Council's Eurasia Center and former US ambassador to Ukraine and Uzbekistan.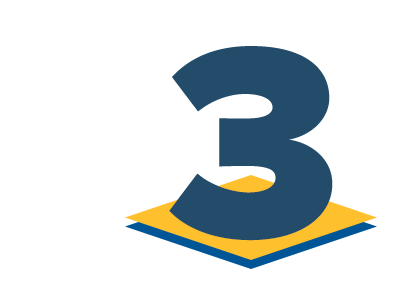 Ukraine has made major progress since the 2014 Maidan Revolution, but serious challenges remain on its path to reform and in the ongoing war with Russia. What can we expect from each candidate in how they would approach policy toward Ukraine?
With some anomalies and nuances, US policy towards Ukraine has been consistent since the Maidan Revolution led to the flight of authoritarian President Viktor Yanukovych in February 2014. The United States has helped Ukraine withstand Kremlin aggression in Crimea and Donbas by sanctioning Moscow and providing military assistance. In conjunction with the EU, the International Monetary Fund, the European Bank for Reconstruction and Development, and the World Bank, Washington has likewise encouraged reform in Ukraine by providing advice and substantial, conditional financial assistance. This policy has produced real, but limited results. Ukraine has fought Moscow to a standstill in Donbas; Moscow pays an economic price for its war; and Ukraine has achieved substantial, but incomplete and fitful reform. Right now, the reform process is largely stalled. Since the United States has a vital interest in stopping Kremlin revisionism in Europe, the president elected November 3 should maintain and sharpen current policy. That means more military aid for Ukraine, ensuring the failure of Nord Stream II, and imposing additional sanctions if Moscow escalates in Ukraine. Such escalation could be a significant increase of Moscow's harassment of shipping to and from Ukraine's ports in the Sea of Azov or any offensive seizing more land from Ukrainian control. Whoever wins the presidency should invite President Volodymyr Zelenskyy to Washington for an official visit early in the year and should use the occasion to announce the nomination of a new US envoy for the negotiations on peace in Donbas.
John E. Herbst, director of the Atlantic Council's Eurasia Center and former US ambassador to Ukraine and Uzbekistan.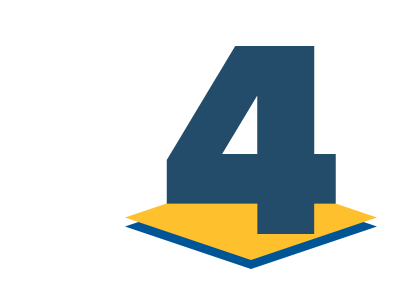 How would US policy towards Russia change under President Trump's second term, or in a Biden administration?
The start of a new presidential administration, whether a Trump 2.0 or Biden 1.0, is an opportunity for a more coherent US policy toward Russia. With Trump, coherence is the opposite of what we have seen over the past four years. While his administration deserves good marks for deterring Russia along NATO's eastern flank and enforcing Congressional sanctions, Trump has trashed relations with Allied leaders, encouraged Russian interference in our elections, and ignored Russia's payment of bounties to the Taliban. Rather than "getting along" with Russia, we face a Putin who feels undeterred as he continues his political war against Western democracy, destabilizes his neighbors, expands Russia's footprint in the Middle East, and even uses chemical weapons against his political enemies—and then lies about it. A re-elected Trump, free of "adults in the room" and not facing another election, could go even further in making Russia great again, potentially withdrawing from NATO and acquiescing in Russia's full subjugation of Ukraine, Belarus, and other neighbors—a new Yalta.
Prospects for containing Russian aggression and stabilizing relations are brighter under a Biden presidency. He will end the mixed signals that have emboldened Putin and make clear that improved relations hinge on Russia ending its aggressive behavior, not another superficial reset. To change Putin's calculus, Biden will renew US alliances, revitalize NATO's defense posture, and work with allies to impose higher costs on Russia for its aggression and interference in Western democracies. He will invest in stronger cyber defenses, block the flow of Russian dirty money in our banking systems, and boost efforts to counter Russian manipulation of social media. Biden will increase US political and military support for Ukraine and Russia's other beleaguered neighbors and urge Allies to tighten sanctions until Russia stops occupying their sovereign territory (at which point sanctions can be swiftly lifted). He will step up US diplomatic engagement to break the stalemate in the negotiations and secure a just peace.
Biden's challenge will be to increase the pressure on Russia and restore US credibility while offering Russia a pathway back to normal relations. To get the ball rolling, he could take a page from the Cold War playbook and lay out a comprehensive agenda for arms control, confidence-building, and risk-reduction measures, starting with extension of the New START Treaty. These measures could help manage the competition and reduce the risk that a crisis could escalate to military confrontation. His administration could seek Russian cooperation on problems where our interests overlap, such as denuclearization of North Korea and a successor to the Iran nuclear deal. Agreements in these areas could improve the atmosphere for talks on sensitive issues like Ukraine.
Alexander Vershbow, distinguished fellow at the Atlantic Council and former deputy secretary general of NATO and US ambassador to Russia.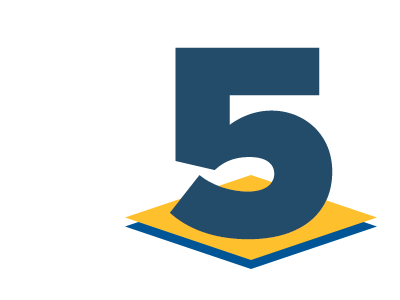 How can the United States best support protestors in Belarus?
The United States can support Belarusian protesters in three ways. First, at the political and diplomatic level, US officials can meet on a regular basis with the protestors' leadership (both in Belarus and in exile, in Vilnius and Warsaw, currently), treating them as we did the leaders of Poland's Solidarity movement in the 1980s—as a legitimate voice of Belarusian society and potential future leaders of the country. US leaders should encourage the EU and European governments to do the same. Second, at the grassroots level, the United States can establish and fund programs (with civil society taking the lead) to support civil society, human rights defenders, and independent media. That should include increasing student and other exchanges. Finally, the Belarusian protest movement can be effectively supported at the presidential level—with the victor of the November election speaking out on their behalf, and act in ways that show we mean what we say. Above all, listen to the protesters, who know best what they need. Take their requests, and cautions, seriously. Either a Trump or Biden administration could undertake these actions, but President Trump is unlikely to mean it, and European governments would know that—as would Russian President Vladimir Putin.
Daniel Fried, Weiser Family distinguished fellow at the Atlantic Council and former US ambassador to Poland.


The Eurasia Center's mission is to enhance transatlantic cooperation in promoting stability, democratic values and prosperity in Eurasia, from Eastern Europe and Turkey in the West to the Caucasus, Russia and Central Asia in the East.