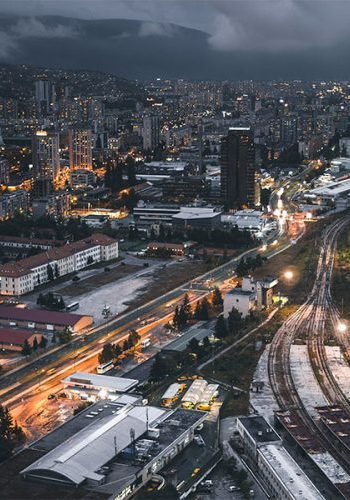 Moving toward the Euro-Atlantic community
Balkans Forward
Following the NATO accession of Albania and Montenegro and the resolution of the Greece-North Macedonia dispute, the Balkans are enjoying a period of stability after decades of turmoil. The nations of Serbia, Montenegro, Kosovo, Bosnia and Herzegovina, Albania, and North Macedonia must still democratize institutions, address corruption and human rights abuses, and fight back against disinformation, all while dealing with lingering regional tensions. US and European engagement are as necessary as ever to stabilize the fragile peace of the 1990s and build further Euro-Atlantic political and economic integration.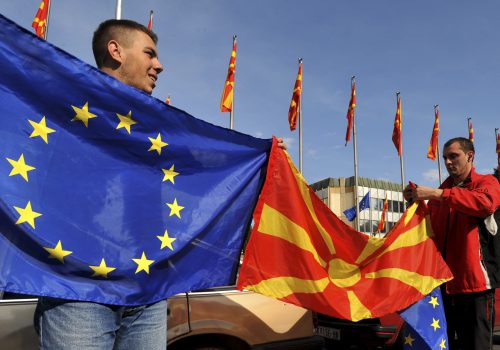 Wed, Dec 9, 2020
This report outlines the myriad challenges that face North Macedonia as it struggles to chart a path forward on EU accession and calls for Western leaders—especially those in Europe—to consider how they can be more productively and strategically engaged.
Read More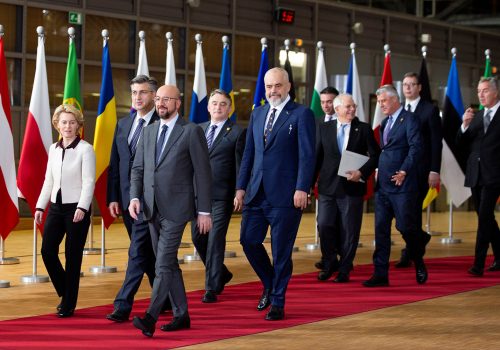 Thu, Nov 5, 2020
In Sofia on November 10, the Western Balkans Six—Albania, Bosnia and Herzegovina, Kosovo, Montenegro, North Macedonia, and Serbia—the European Union, and ten European countries belonging to the Berlin Process will set an agenda for the next four years. This report discusses what is likely to emerge and what might need to be done later.
Article by Jim O'Brien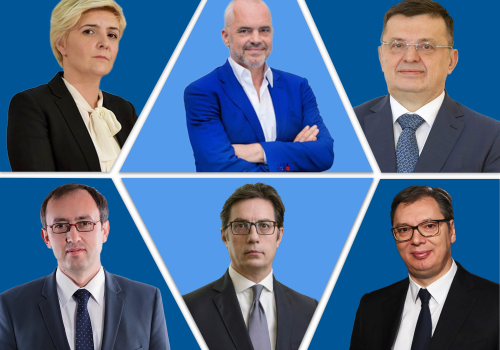 Wed, Jul 29, 2020
Leaders from the Western Balkans Six—Albania, Bosnia and Herzegovina, Kosovo, North Macedonia, Montenegro, and Serbia—participated in the Western Balkans Partnership Summit on July 29 to take steps to deepen regional economic cooperation and stimulate growth amid the widespread economic downturn caused by the novel coronavirus (COVID-19) pandemic.
New Atlanticist by David A. Wemer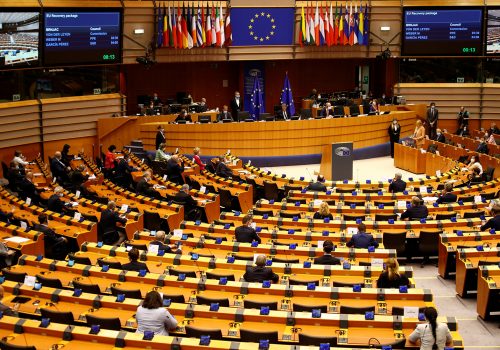 Fri, May 29, 2020
Top officials from Italy and Spain—the two European Union member states hit hardest by the coronavirus pandemic—praised the EU's May 27 announcement of a €750 billion ($826.5 billion) recovery program to rescue the bloc from its worst economic crisis in its history.
New Atlanticist by Larry Luxner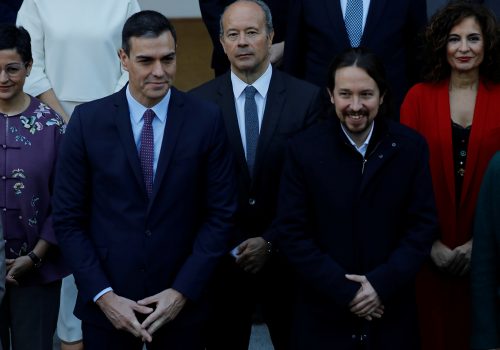 Wed, Jan 15, 2020
After two general elections in nine months, Spain finally has a government. But the new coalition is a fragile one that will have to deploy creative solutions to address fragmentation along three dimensions: political, territorial, and social. It will be challenging, but it may work.
New Atlanticist by Antonio de Lecea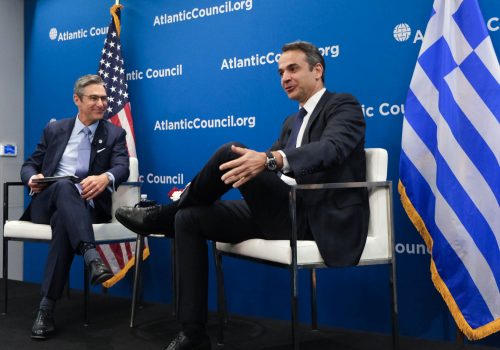 Tue, Jan 7, 2020
With its new robust regional and international role, Mitsotakis argued that Greece is a "very reliable and dependable partner" for the United States at a time of incredible global instability. With the dark days of economic crisis behind them, it is now time for Athens and Washington, he said "to set a new, more ambitious target in terms of what we can achieve."
New Atlanticist by David A. Wemer
Programs