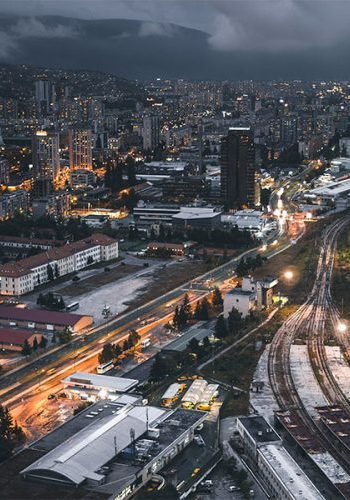 Moving toward the Euro-Atlantic community
Balkans Forward
Following the NATO accession of Albania and Montenegro and the resolution of the Greece-North Macedonia dispute, the Balkans are enjoying a period of stability after decades of turmoil. The nations of Serbia, Montenegro, Kosovo, Bosnia and Herzegovina, Albania, and North Macedonia must still democratize institutions, address corruption and human rights abuses, and fight back against disinformation, all while dealing with lingering regional tensions. US and European engagement are as necessary as ever to stabilize the fragile peace of the 1990s and build further Euro-Atlantic political and economic integration.

Fri, Apr 3, 2020
Their initial response to the COVID-19 outbreak shows that even the staunchest opponents of Bosnia and Herzegovina's unity are capable of working within its institutions and putting the public interest before their ethno-political ambitions. Now they only need to be willing to do so outside of the threat of a global pandemic.
Read More

Thu, Mar 26, 2020
"The decision by the EU foreign ministers to open accession talks with North Macedonia and Albania comes at a time when Europe is battling a major public health crisis and is bracing for its economic aftershocks," Dimitar Bechev says. "Keeping enlargement alive speaks volumes about the union's ability to muddle through."
New Atlanticist by Jörn Fleck

Mon, Mar 23, 2020
While there may still be a day or two before written EU conclusions seal the political deal, the government of North Macedonia looks forward to the end of this waiting period and the beginning of the rest of its story. With so much gloom in the world right now, it would be an extremely welcome two weeks in Skopje.
New Atlanticist by Teri Schultz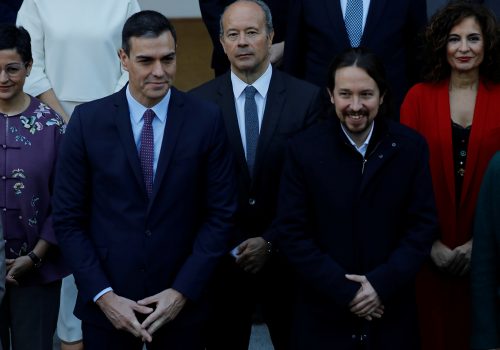 Wed, Jan 15, 2020
After two general elections in nine months, Spain finally has a government. But the new coalition is a fragile one that will have to deploy creative solutions to address fragmentation along three dimensions: political, territorial, and social. It will be challenging, but it may work.
New Atlanticist by Antonio de Lecea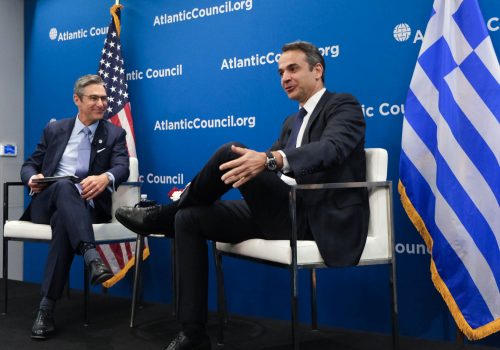 Tue, Jan 7, 2020
With its new robust regional and international role, Mitsotakis argued that Greece is a "very reliable and dependable partner" for the United States at a time of incredible global instability. With the dark days of economic crisis behind them, it is now time for Athens and Washington, he said "to set a new, more ambitious target in terms of what we can achieve."
New Atlanticist by David A. Wemer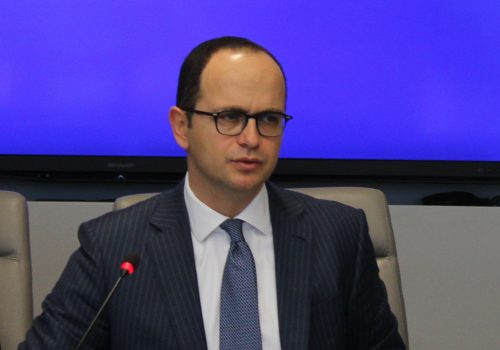 Tue, Dec 10, 2019
The failure of European Union leaders to greenlight the start of the enlargement process for Albania and North Macedonia in October was "a step backwards" for the region's path towards European integration, according to former Albanian Foreign Minister Ditmir Bushati.
New Atlanticist by David A. Wemer
Programs



The Future Europe Initiative promotes the transatlantic leadership and strategies required to ensure a strong Europe.