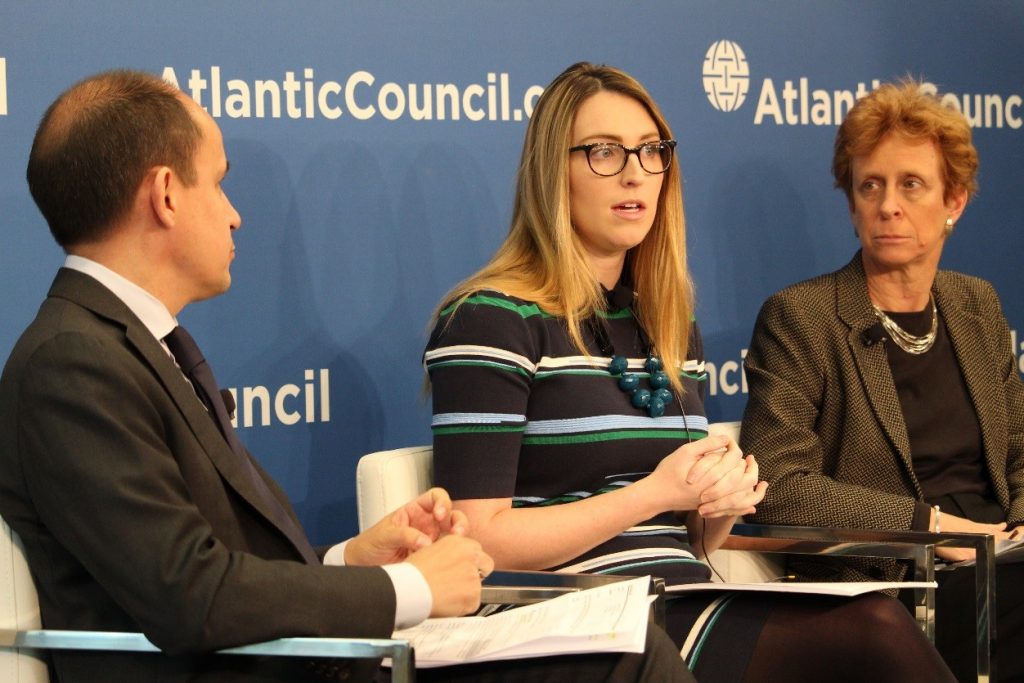 On Friday, March 11, the Atlantic Council's Global Business and Economics Program hosted a public conference focused on IP regulations, data privacy, and the transatlantic partnership, with a keynote speech by European Union (EU) Ambassador David O'Sullivan. The event was part of the program's Eurogrowth Initiative, as well as the ensuing private lunch, made possible through the generous support of PhRMA.
The first panel of the conference tackled data privacy issues in a transatlantic perspective. It consisted of Patel Fatelnig, Minister-Counsellor for Digital Economic Policy at the Delegation of the European Union to the United States; Fran Burwell, Senior Adviser at McLarty Associates and Kara Sutton, Senior Manager for the U.S Chamber of Commerce's Center for Global Regulatory Cooperation. The panel was moderated by Bart Oosterveld, Director of the Atlantic Council's Global Business and Economics program.

The speakers highlighted the looming entry into force of the EU's General Data Privacy Regulation (GDPR), on May 25th this year. Peter Fatelnig emphasized that the GDPR was a consumer demand, and will bring advantages by unifying the heterodox regulations currently in place across Europe. Kara Sutton expressed some criticism, particularly regarding the compliance burden for smaller businesses and non-European firms.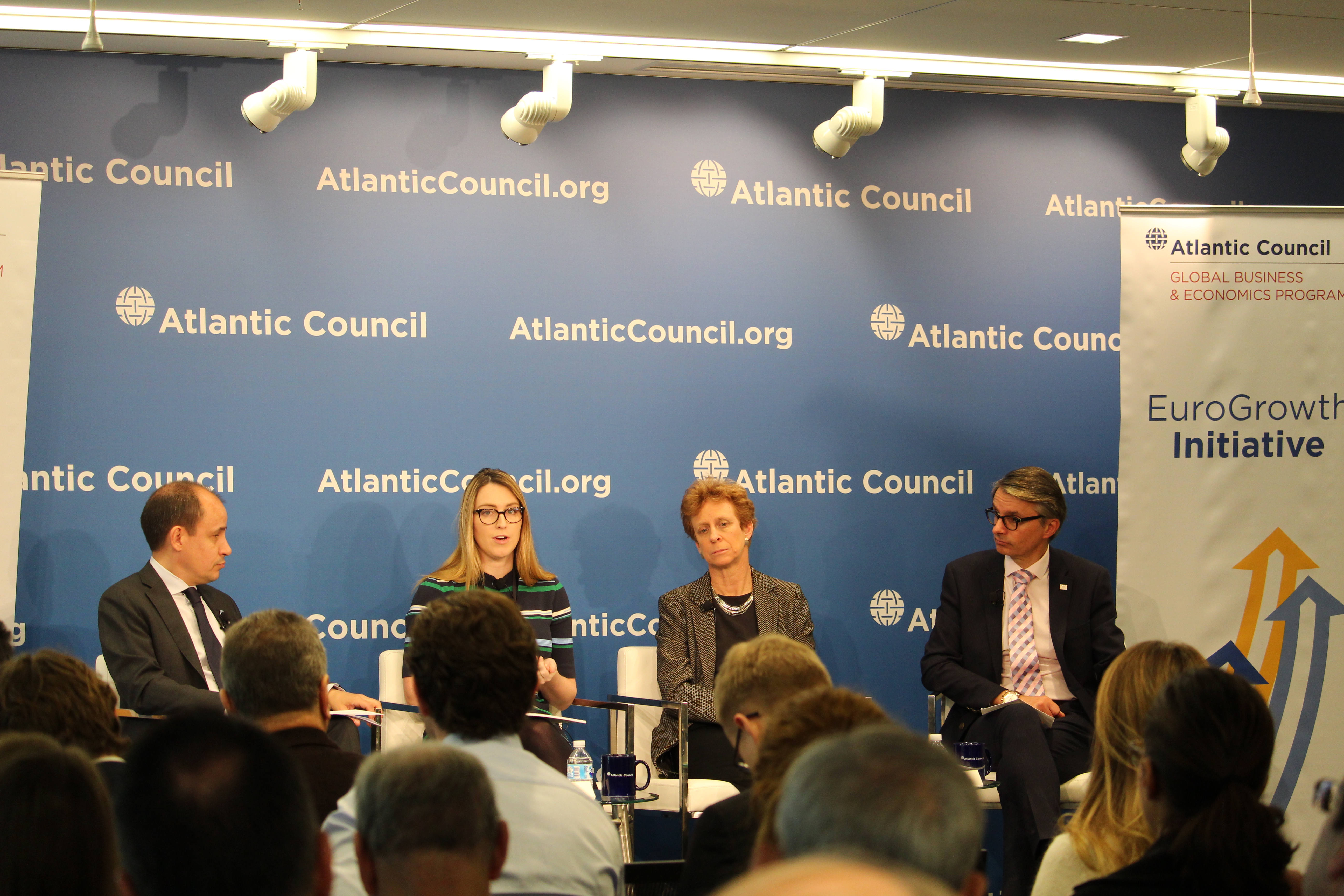 The second panel focused on IP protection, in the light of prospective new regulation in the EU that could have a marked impact on patents and innovation. Panelists included Sandra Aistars, Senior Scholar and Director of Copyright Research and Policy at the Center for the Protection of Intellectual Property and Gina Vetere, Of Counsel at Convington & Burling LLP. Valerie Rouxel-Laxton, Senior Nonresident Fellow at the Atlantic Council moderated the panel. The discussion highlighted the importance of strong IP protection for innovative economies, as well as ways to encourage compliance with IP protection rights in developing economies.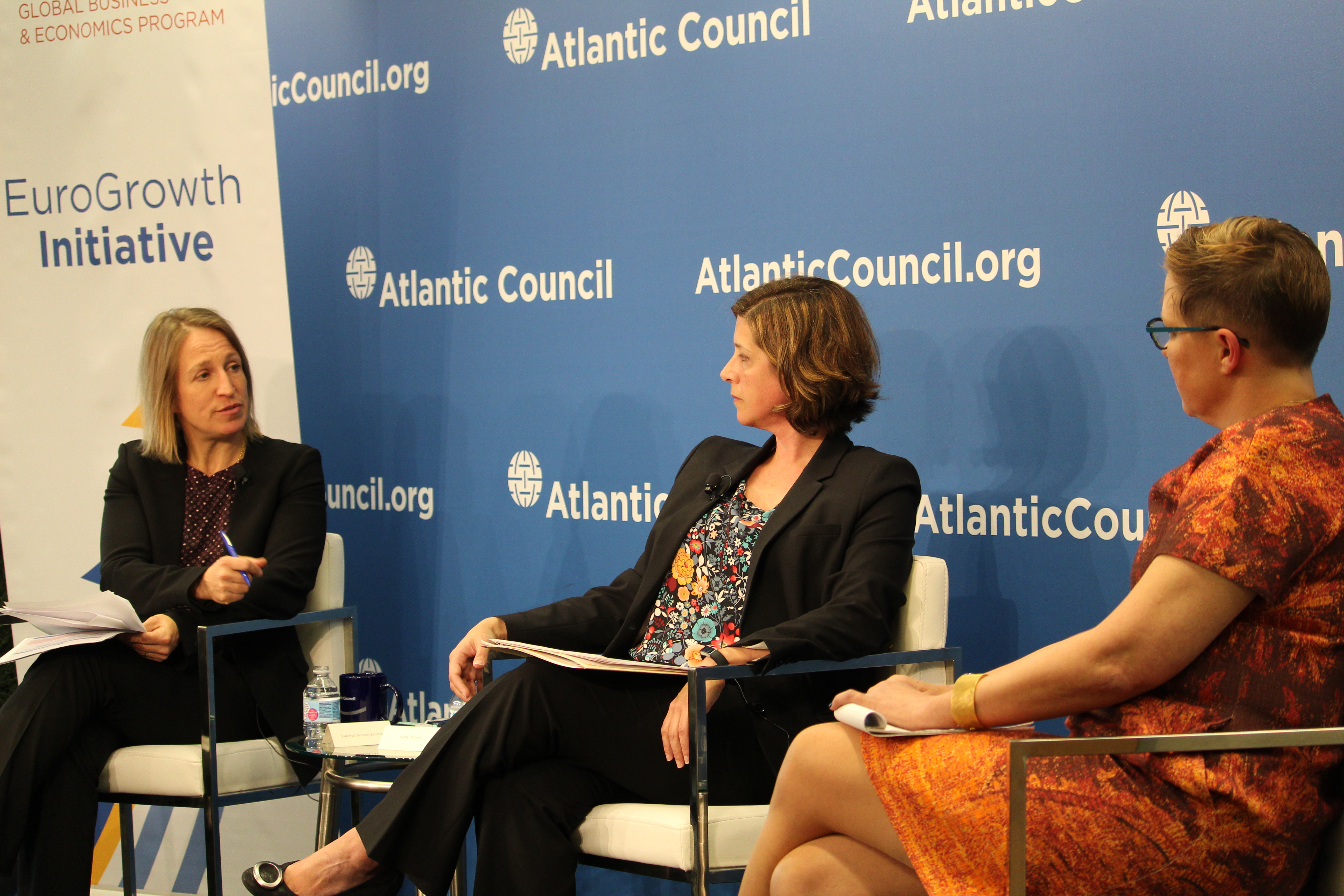 David O'Sullivan, Ambassador of the European Union to the U.S. closed the conference with strong remarks in favor of free trade and a closer transatlantic partnership. Ambassador O'Sullivan specifically advocated for a permanent exemption of U.S. steel tariffs imposed on EU firms, questioning the risk for U.S. from European imports. Lastly, he spoke in support of the WTO as the facilitator of trade and main arbitrator of disputes.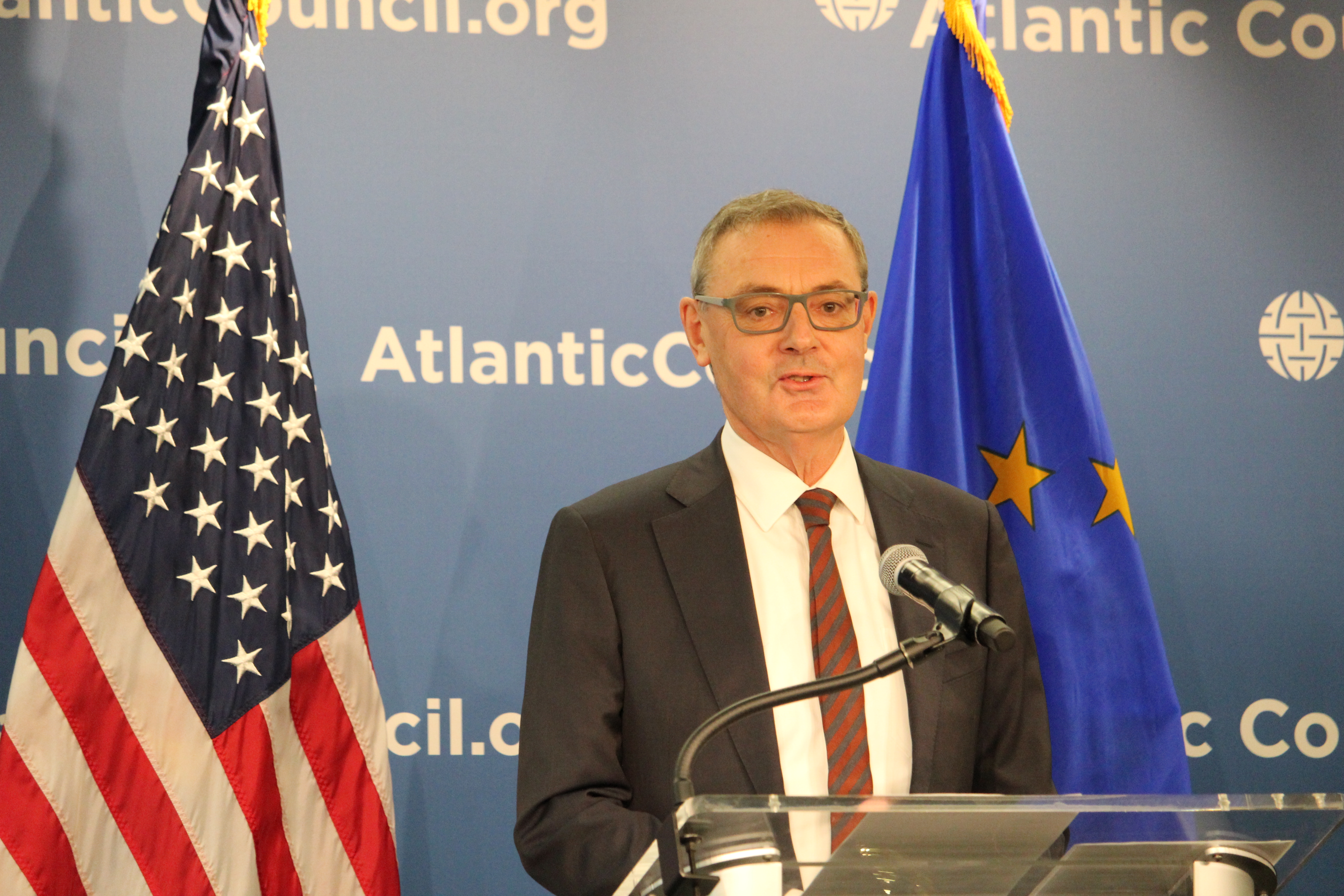 Following the public conference, the Atlantic Council's EuroGrowth Initiative hosted a luncheon discussion with Ambassador O'Sullivan. The discussion touched upon several aspects of transatlantic economic ties, including developments on IP protection, GDPR, and tariffs.

This event is made possible through the generous support of PhRMA, and donors of the EuroGrowth Initiative: the European Investment Bank, Moody's Investors Service, Pirelli Tire North America, United Parcel Service, Ambassador C. Boyden Gray, and Ambassador Stuart E. Eizenstat.