On Thursday, February 16, the Atlantic Council's Africa Center hosted Moïse Katumbi, joint opposition candidate for the presidency of the Democratic Republic of the Congo (DRC) and former governor of Katanga Province, for a roundtable discussion on the evolving political situation in the country.
Vice President and Africa Center Director J. Peter Pham welcomed participants and introduced Katumbi.
In his remarks, Katumbi provided an update on his planned return to the DRC in the coming days, in the wake of a CENCO review of his conviction on fraud charges largely viewed as political inference in the justice system. Katumbi expressed that his work is best served with the Congolese people and stated that he will comply with CENCO's decision regardless of the outcome. He laid out his hope for progress in the Congolese democratic process and looks forward to free and fair elections and the first peaceful, democratic transition of power in DRC. According to Katumbi, the CENCO agreement provides Kabila with legitimacy and any further breaches of the agreement would result in the loss of internal authority for the president. Finally, he stated that opposition has abided by the terms of the CENCO agreement by providing Kabila with a candidate for prime minister. Katumbi called for president Kabila and his government to do the same.
Read his remarks here:

The discussion that followed focused on the choice of the timing of Governor Katumbi's return, his security upon arrival in the country and the pending decision on his conviction, recent estimates on the inflated costs of the next election compared to those in years past, the role of the bishops and the international community in enforcing the CENCO agreement, and benchmarks for progress for the Kabila government on abiding by its terms.
Among those in attendance were Ambassador Herman Cohen, former Assistant Secretary of State for African Affairs; Lieutenant General William Ward, former commander of AFRICOM; and Ambassador William Garvelink, former US Ambassador to the DRC. Other participations in the discussion included current and former US government officials, as well as representatives of US academic and civil society organizations.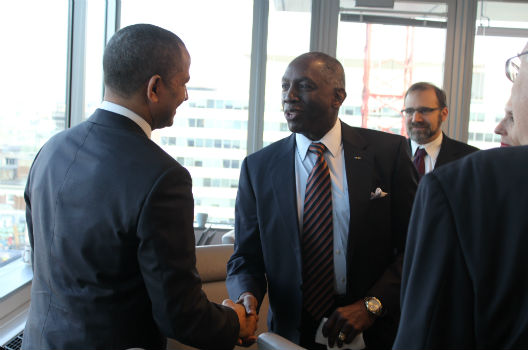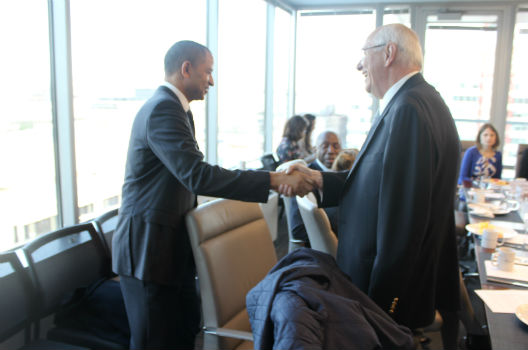 Before the event, Africa Center Assistant Director Julian Wyss interviewed Katumbi on Facebook Live: