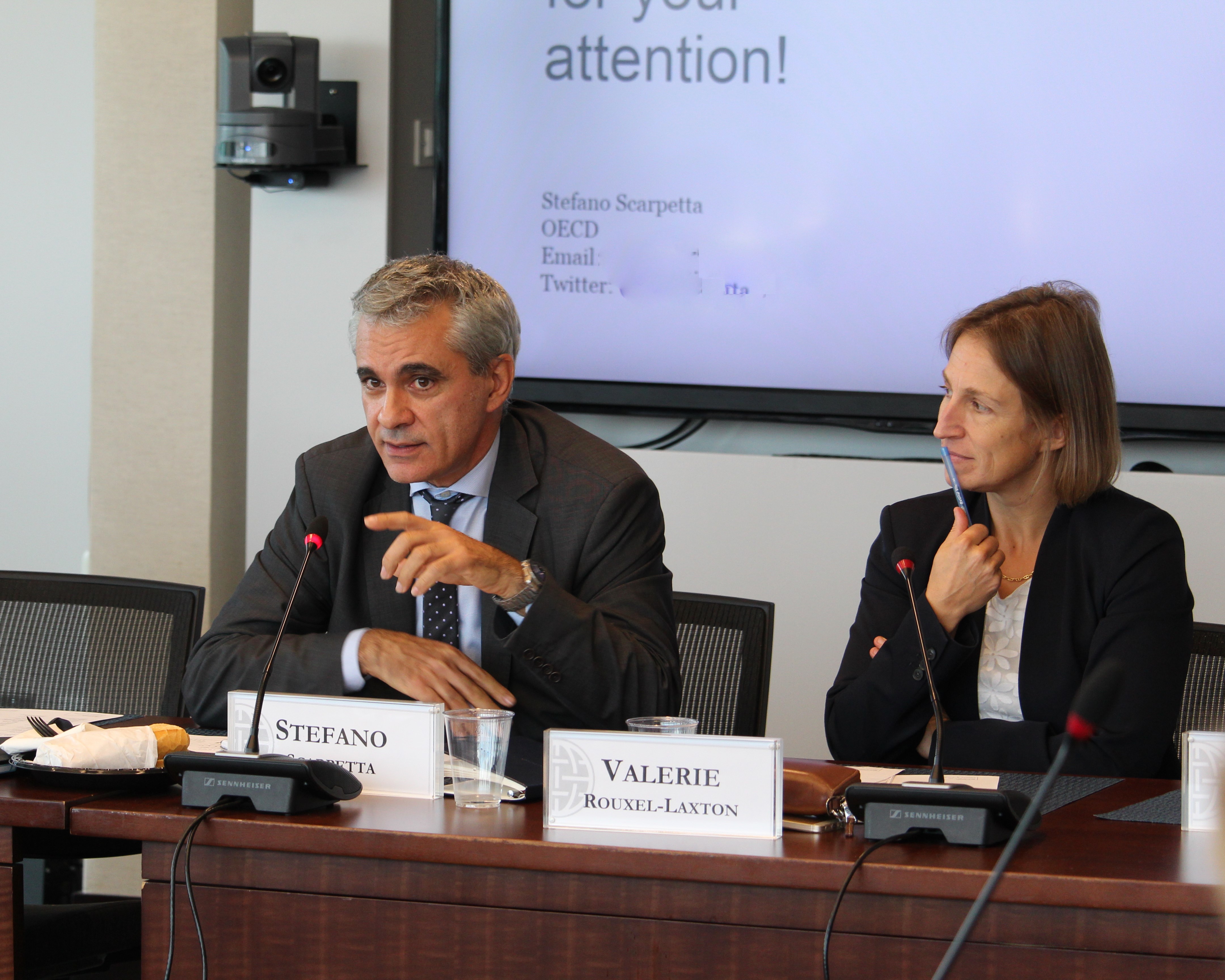 On October 10, 2018 Atlantic Council's Global Business and Economics Center's EuroGrowth Initiative hosted a roundtable featuring Dr. Stefano Scarpetta, Director for Employment, Labour and Social Affairs at the OECD.
Dr. Scarpetta was introduced by Bart Oosterveld, Director of Global Business and Economics Program, and proceeded to give a presentation on the future of work. The presentation was followed by a discussion moderated by Dr. Valerie Rouxel-Laxton, non-resident fellow of the Global Business and Economics Program.

Scarpetta, in his presentation entitled "The Future of Work: Working Towards A Workforce Resilience," discussed the rapid changes that were transforming the nature of work, contextualized the problem with labor market data from OECD member states, and then argued for greater regulation. The subsequent discussion amongst participants touched on a variety of issues, including similar labor market trends in emerging economies, the labor prospects for migrants/refugees, and debate on what data is used to create estimates such as the OECD's.