NATO members are picking up the burden
Infographic by Transatlantic Security Initiative
At the 2014 Wales Summit, NATO leaders pledged to increase defense spending to reverse the decline of national defense investment and respond to Russian aggression in Ukraine and Georgia and Russian military modernization. Allies agreed to boost national defense spending to 2 percent of gross domestic product (GDP) within a decade.
For all the hand-wringing around burden sharing, the results since Wales have been impressive, if still uneven.
European allies and Canada have now contributed four consecutive years of growth in defense investment, bringing an additional $41 billion in cumulative defense spending to NATO's collective security between 2016 to 2018. Defense investment rose across the board in 2018, with each ally increasing its investment and seven allies reaching the 2 percent mark, improving NATO's ability to respond swiftly to any threat.
Since Wales, Allies have also started a more strenuous military exercise regimen, increased maritime patrols in the Mediterranean, Baltic, and Black Seas, and created an enhanced Forward Presence mission in NATO's east.
This strong commitment to fairer burden is hard to overstate. While movement towards 2 percent may seem slow, it is clear that NATO allies are making significant changes to their defense spending, bringing real contributions to the Alliance's security, and committing to a fairer and more effective Alliance.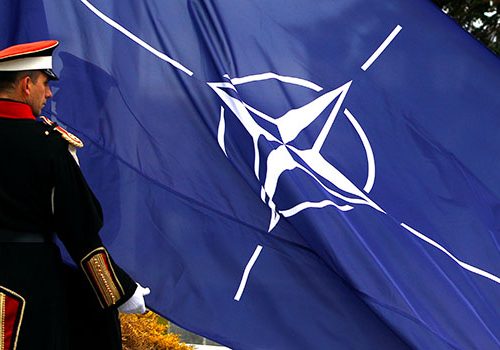 Thu, Mar 21, 2019
Throughout 2018, NATO allies and their partners took steps to bolster the Alliance's capabilities, strengthen its defense, and respond to changing security threats and technologies.
NATOat70 by David A. Wemer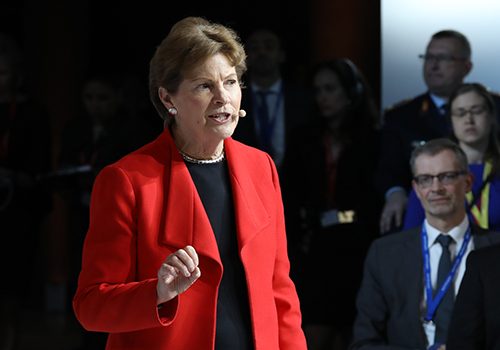 Wed, Apr 3, 2019
Washington has made it clear that US support for the transatlantic alliance remains steadfast.
NATOat70 by David A. Wemer

Fri, Jul 6, 2018
NATO is not about the United States doing Europe favors. It is an alliance created by the United States, and which has proven remarkably effective in transforming to, in great part, advancing American national security objectives.
New Atlanticist by Magnus Nordenman