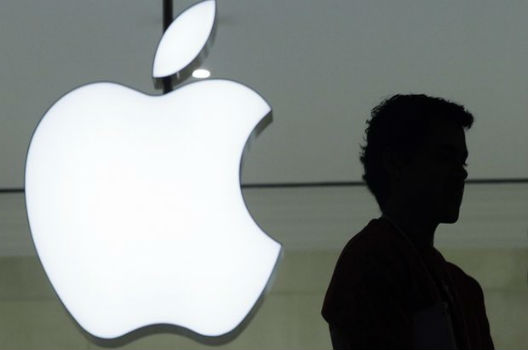 THIS WEEK'S KEY TAKE-AWAYS
Ireland to appeal the EU Commissions's EUR 13 billion tax ruling
Brexit single market access still unclear, even among UK cabinet
CETA and TTIP deals face German resistance

BRUSSELS IN BRIEF

Ireland to appeal against EU Commission ruling in Apple case
The Irish legislature voted overwhelmingly to appeal the EU Commission's ruling in the Apple tax case on September 7 in a 93-36 vote. See our in-depth feature for more background.

Brexit update: single market access proves a stumbling point for UK Cabinet
The UK's Brexit Minister David Davis indicated on September 5 that British access to the single market was "improbable" after the country's departure from the EU. A spokeswoman for Prime Minister Theresa May was quick to clarify that this was merely Davis' opinion and not the government's official stance. Meanwhile, Japan said in a report that its companies would pull investments and Europe headquarters from the UK if the country did not remain in the single market. President Obama also quashed hopes of a fast-track trade deal between London and Washington before Britain triggers Article 50, which the government reportedly plans to do in 2017 at the earliest.

Read More:
New York Times: 2 Months after Brexit vote, Britain's push to leave EU is a muddle
The Guardian: David Davis – backed by Boris Johnson and Liam Fox – sets out Brexit plans
Financial Times: David Davis view on leaving single market 'not government policy'

CETA and TTIP called in question (looking at you, Germany)
CETA and TTIP, the proposed EU trade deals with Canada and the US respectively, faced trouble this week as criticisms of both trade pacts made headlines in Europe. German Vice Chancellor Sigmar Gabriel called TTIP talks "effectively dead", while citizens launched a lawsuit against ratification of CETA. French leaders echoed some of these sentiments and Chancellor Angela Merkel was forced to reassure her American and Canadian counterparts and publicly reaffirmed her support for the pacts.
Read More:
Deutsche Welle: Growing protest against TTIP and CETA trade agreements in Germany
Bloomberg: Merkel spokesman rejects chancellor's claim TTIP is dead

PNR agreement raises privacy concerns at European high court
A top advisor to the European Court of Justice said in an opinion on September 8 that the proposed EU-Canada passenger data sharing deal cannot go through because parts of the plan infringe on EU privacy rights. The deal would allow the transfer of passenger name record (PNR) data between the two parties in an effort to combat terrorism. Although opinions by the ECJ's Advocate-General are non-binding, the ECJ typically follows their findings in its final rulings. In this case, a ruling against the EU-Canada deal could have wider ramifications for existing PNR agreements with the US and Australia as well as the EU's new internal PNR scheme.
Read More:
New Europe: Judge says EU-Canada air passenger deal infringes on rights
Wall Street Journal: EU-Canada passenger data sharing could violate European law

Click here to read the full edition of EUSource.