In English
En español
Later this month Latin America and the Caribbean will mark two years since the region's first confirmed COVID case, with Ecuador experiencing large wave of infections and deaths early in the pandemic. However, the start of Ecuador's vaccination campaign in 2021 means that today over 88 percent of the population has received at least one vaccine dose, with approximately 83 percent fully vaccinated. Ecuador's health, its pandemic recovery, and the implications for the larger region are important for its future and opportunities for deepening its partnership with the United States.
How can the United States work with Ecuador to advance concrete policies that accelerate pandemic recovery? What opportunities exist for the United States and Ecuador to collaborate on a broader set of issues? How will President Lasso's recent trip to Beijing shape the future of Ecuador's relations with China?
Join the Adrienne Arsht Latin America Center on Thursday, February 17, from 4:00 to 4:30 p.m. (ET) for a virtual conversation broadcast live from the Atlantic Council studio with the Vice President of Ecuador, Dr. Alfredo Borrero Vega.
Opening remarks
Adrienne Arsht
Executive Vice Chair; Founder, Adrienne Arsht Latin America Center and Adrienne Arsht-Rockefeller Foundation Resilience Center
Atlantic Council
Speaker
Dr. Alfredo Borrero Vega
Vice President
Republic of Ecuador
Moderator
Jason Marczak
Director, Adrienne Arsht Latin America Center
Atlantic Council
About Vice President Alfredo Borrero
Ecuador's Vice President, Dr. Alfredo Borrero Vega is a neurosurgeon and health administrator by training. In his role as Vice President and with experience as coordinator and creator of public policies, Borrero has championed the redirection of the National Health System based on the adoption of digitalization, transparency, and cooperation with the private sector and multilateral organizations.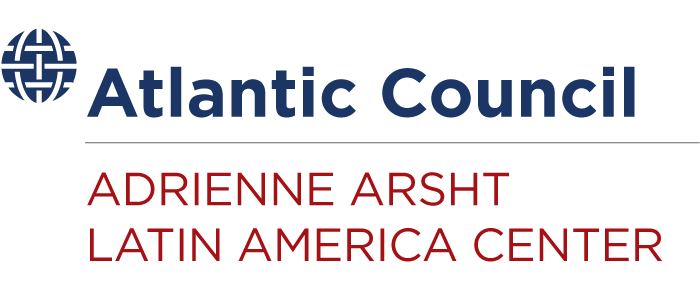 The Adrienne Arsht Latin America Center broadens understanding of regional transformations and delivers constructive, results-oriented solutions to inform how the public and private sectors can advance hemispheric prosperity.