As the global community continues to grapple with the coronavirus (COVID-19), the Atlantic Council is open for business. Our business, meetings, and events, however, are occurring virtually. For more information, please read an update from our President and CEO.
An #ACFrontPage event
Atlantic Council Front Page is our premier live ideas platform for global leaders to discuss the defining challenges of our time. #ACFrontPage is a high-level event series featuring top newsmakers across multiple digital platforms. Harnessing the convening power and expertise of the Council's sixteen Programs and Centers, #ACFrontPage leverages the Council's capabilities in social media, press, and digital outreach to spotlight the world's most prominent leaders and the most compelling ideas across sectors and engage new audiences eager for nonpartisan and constructive solutions to current global challenges. This widely promoted program features the Council's most important guests and content serving as the highlight of our programming.

Please join the Atlantic Council on Friday, February 26, from 10:00-10:45 a.m. EST / 11:00-11:45 a.m. AST, for a conversation with Prime Minister of Trinidad and Tobago Keith Rowley, on "Re-Setting US-Caribbean Relations." The Prime Minister will be speaking in his role as the current Chair of the Caribbean Community, CARICOM, which will have just concluded its intersessional Heads of Government Meetings. The conversation will launch the work of the Adrienne Arsht Latin America Center's new Caribbean Initiative.
COVID-19 has highlighted a new iteration of great power competition in vaccine distribution and commercialization. The pandemic brings to the forefront why the future of the Caribbean — with a population of almost 50 million – is critical for the United States. Tied together by geography and history, Prime Minister Keith Rowley will speak about the region's global challenges and how resetting US-Caribbean relations can contribute to hemispheric security and prosperity.
This live event is part of the Atlantic Council Front Page event series, our premier ideas platform spotlighting global leaders who are championing constructive solutions to global challenges. To participate, please register below. Once you have registered, you will receive a confirmation email with information on how to join via Zoom.
To participate in the Q&A with Prime Minister Rowley, please submit questions on Twitter using the hashtag #ACFrontPage and following @AtlanticCouncil. To ask questions in advance, please email Wazim Mowla at [email protected]
Speaker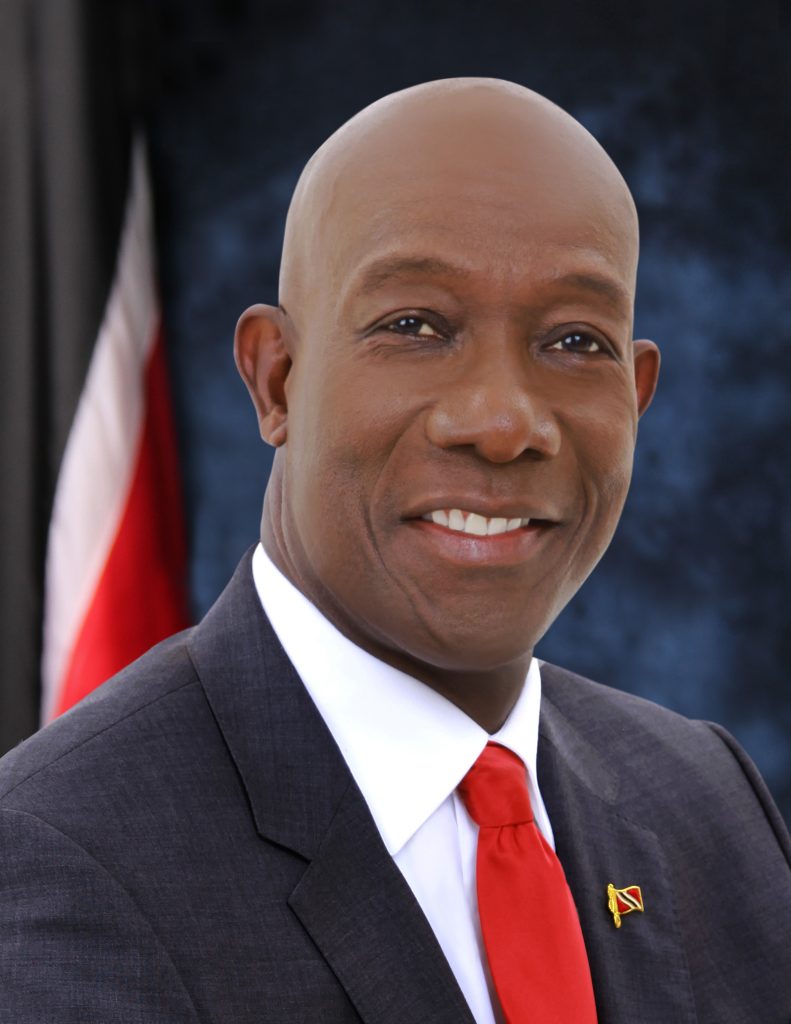 Dr. the Honourable Keith Christopher Rowley
Prime Minister of the Republic of Trinidad and Tobago;
Chairman of the Caribbean Community (CARICOM)
In conversation with
Introductory remarks
Closing remarks
Melanie Chen
Board Director
Atlantic Council


The Adrienne Arsht Latin America Center broadens understanding of regional transformations and delivers constructive, results-oriented solutions to inform how the public and private sectors can advance hemispheric prosperity.