The Atlantic Council's Europe Center hosted an Atlantic Council Front Page conversation with European Commissioner for the Internal Market Thierry Breton on September 21, 2021.
The European Union continues to ramp up its capacity to fight the COVID-19 pandemic and address the many economic challenges it has exposed. With a soaring public vaccination rate and numerous proposals on the future of digital platform regulation, data flows, artificial intelligence, and supply chain resilience, the European Union is advancing an ambitious agenda on digital regulation and industrial policy for the future.
Commissioner Breton is deeply involved in many of the Commission's efforts in these areas. Commissioner Breton joined the Atlantic Council for a discussion on Europe's vaccination efforts, the European Union's digital and industrial policy agendas, and cooperation with the United States in these areas.
The Europe Center presented this event as part of the Atlantic Council's #ACFrontPage event series, our premier ideas platform spotlighting global leaders and championing constructive solutions to global challenges. From publishing timely commentary and analysis across the continent to providing a transatlantic platform for European leaders driving the crisis response, the Europe Center is combining foreign policy, economic, and business expertise to help re-imagine the post COVID-19 world.
An #ACFrontPage event
Atlantic Council Front Page is our premier live ideas platform for global leaders to discuss the defining challenges of our time. #ACFrontPage is a virtual event series featuring top newsmakers across multiple digital platforms. Harnessing the convening power and expertise of the Council's fifteen Programs and Centers, #ACFrontPage leverages the Council's capabilities in social media, press, and digital outreach to spotlight the world's most prominent leaders and the most compelling ideas across sectors and engage new audiences eager for nonpartisan and constructive solutions to current global challenges. This widely promoted program features the Council's most important guests and content serving as the highlight of our programming each week.

Featuring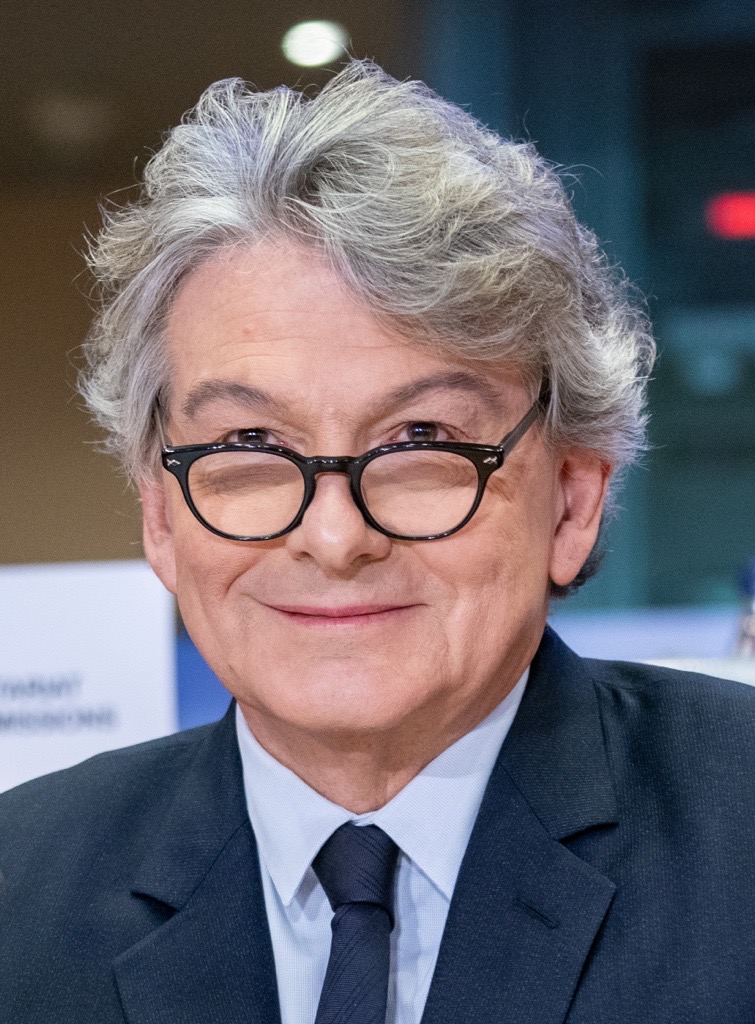 H.E. Thierry Breton
European Commissioner for the Internal Market
In conversation with