As the global community continues to grapple with the coronavirus (COVID-19), the Atlantic Council is open for business. Our business, meetings, and events, however, are occurring virtually. For more information, please read an update from our President and CEO.
The stability of the Middle East is highly dependent on economic prosperity. Unfortunately, a weakening economic outlook due to the decline in oil prices and ongoing regional conflicts is exacerbated by the pandemic. The young and growing demographics of the region require swift action to create jobs. Without a long-term regional economic strategy that empowers the region's rich human capital to contribute meaningfully to the economy, we will continue to go from one crisis to the next. The pandemic is providing a strong catalyst for change and sparking economic diversification and growth.
empowerME at the Atlantic Council's Rafik Hariri Center for the Middle East hosted a discussion featuring US Department of State Acting Assistant Secretary Joey Hood on US economic development priorities in the Middle East. The topics included entrepreneurship and innovation, how to economically empower youth, women, and marginalized communities, and the challenges and opportunities the pandemic and climate change have introduced. ​​​​
Featuring
Acting Assistant Secretary Joey Hood
Bureau of Near Eastern Affairs, US Department of State
Moderated by
Amjad Ahmad
Director, empowerME, Rafik Hariri Center for the Middle East
Atlantic Council


empowerME at the Atlantic Council's Rafik Hariri Center for the Middle East is shaping solutions to empower entrepreneurs, women, and youth and building coalitions of public and private partnerships to drive regional economic integration, prosperity, and job creation.
Related content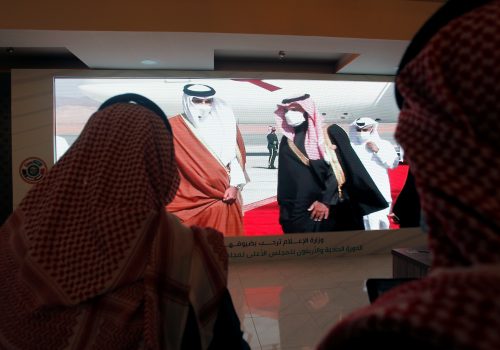 Mon, Jan 25, 2021
The embargo had a significant negative impact on Qatar's economy first and foremost, but it also had indirect consequences across the Gulf, and these were ultimately in part responsible for the decision to bring the dispute to a close.
MENASource by Tim Fox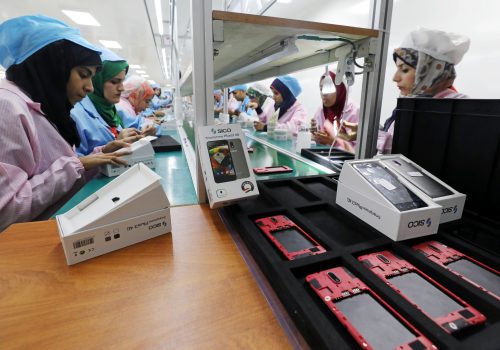 Wed, Jan 6, 2021
In the Middle East and North Africa (MENA), where gender-based inequalities are many and deep-rooted, the concern for women's setbacks could be more serious due to the pandemic.
MENASource by Nadereh Chamlou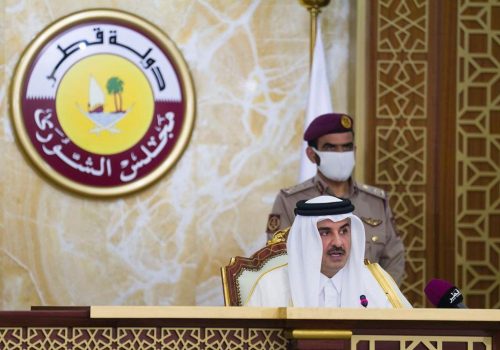 Mon, Jan 4, 2021
On January 4, it was reported that Saudi Arabia, Qatar and other Gulf states are expected to sign a deal towards ending the "Gulf rift." Atlantic Council experts react to the agreement and what it means for the wider region.
MENASource by Atlantic Council