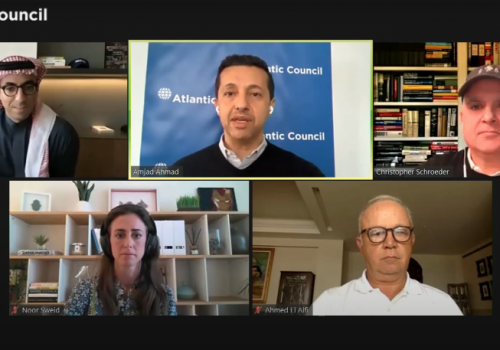 Wed, Feb 17, 2021
Investing in venture capital in the Middle East is not merely an opportunity to gain financial dividends, but also to impact the lives of hundreds of millions of people by adding value and creating local wealth that can then address manifold social challenges. This will allow talent to rise and strengthen the ecosystem further.
MENASource by Amjad Ahmad, Allison Holle,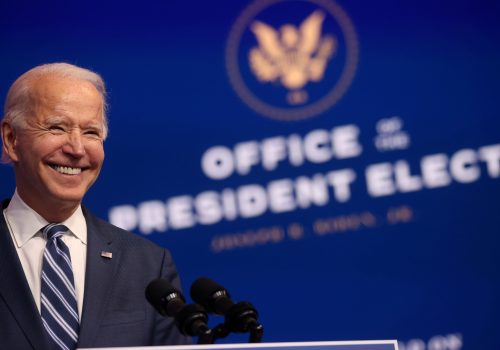 Wed, Nov 11, 2020
The Biden administration will not be a panacea for Middle East economies but will certainly have a positive impact.
Elections 2020 by Amjad Ahmad,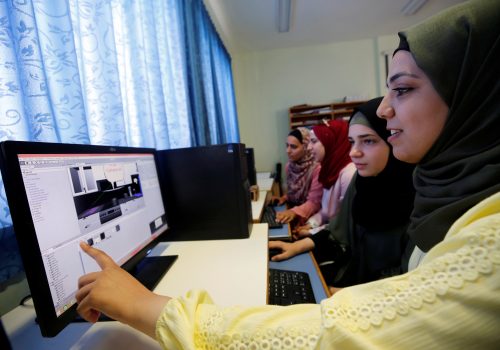 Mon, Sep 21, 2020
The region is vast and complex, and outsiders who do not fully understand its nations or peoples overlook the nuances of the nearly twenty countries that make up the Middle East.
MENASource by Amjad Ahmad,
Amjad Ahmad is director and resident senior fellow of empowerME at the Atlantic Council's Rafik Hariri Center for the Middle East.
EmpowerME focuses on shaping innovative investments to empower entrepreneurs, women, and youth in the Middle East. EmpowerME also develops strategies and policies to drive sustainable prosperity through the creation of dynamic entrepreneurial economies, the economic participation of women, the integration of regional economies, and educational transformation.
Amjad is also managing partner of the venture capital firm Precinct Partners and serves on the boards of Eyewa, Tapal Tea, RSA Global, Mumzworld, Mr. Usta and The Luxury Closet. Based in the United Arab Emirates for fifteen years prior to moving to Washington, DC, Amjad has collaborated with business leaders and entrepreneurs to build leading companies in the Middle East. Through his work as a venture capital and growth investor, Amjad established two investment firms in the region that provided over $1 billion in funding to over fifty companies in sectors ranging from technology and education to healthcare and finance. During the past five years, Amjad has focused his investments on entrepreneurship, innovation, and technology.

Amjad holds a master's degree in international affairs with a concentration in international finance and economics from Columbia University and is a graduate of the general management program at Harvard Business School.