Known as one of the countries which set up the most severe COVID-19 restrictions systems, Rwanda seemed to have achieved a solid economic recovery and have reconnected with the path of development engaged since 25 years. As growing regional power, the country still faces domestic political challenges and a persistent security instability in the Great Lakes. This Africa Center event will feature Dr. Vincent Biruta the Minister of Foreign Affairs and International Cooperation of the Republic of Rwanda, following his visit to Washington D.C., on Wednesday, March 30th from 12:00pm to 1:00pm EDT. The discussion will include exchanges on the relations between Rwanda and the U.S., its partnership with international financial institutions, Rwanda's role in the Great Lakes and at the continental level. With our experts and fellows, the conversation will bring thoughts around the consequences of the Ukrainian war on Africa and the ways the African Union addresses the new global order.
Please find the event agenda below. The discussion is to be held at the Atlantic Council (1030 15th Street, NW, Washington, DC 20005) on Wednesday, March 30th, from 12:00pm – 1:00pm EDT. Registration for the event is non transferable, and attire strictly business casual. We look forward to welcoming you to the Atlantic Council in person. Please review the COVID-19 protocols below.
Opening remarks
General William E. Ward
Inaugural Commander
AFRICOM
Featured speakers
H.E. Vincent Biruta
Minister of Foreign Affairs and International Cooperation
Republic of Rwanda
H.E. Jeanne d'Arc Mujawamariya
Minister of Environment
Republic of Rwanda
Aubrey Hruby
Senior Fellow
Africa Center
Cameron Hudson
Senior Fellow
Africa Center
Jacqueline Musiitwa
Non-Executive Director
International Rescue Committee
Ambassador Rama Yade
Senior Director
Africa Center
Logistics
COVID-19 Safety
The Africa Center are closely following COVID-19 developments and are taking every precaution to help ensure the health and safety of all participants. We kindly ask that all attendees:
Masking: As a private business, the Atlantic Council will no longer enforce a mask mandate to staff or guests within our office space. However, masking is still encouraged, and those who wish to remain masked should feel comfortable in doing so.
Testing: We no longer require daily testing for onsite guests for meetings or events. All guests and visitors to the AC office must still fill out the Visitor Screening Form (including upload of proof of vaccination booster) 24 hours prior to their visit, event or meeting.
Conference language
The conference will be conducted in English. Simultaneous interpretation will not be available.
Contact
For assistance or additional information, please contact [email protected].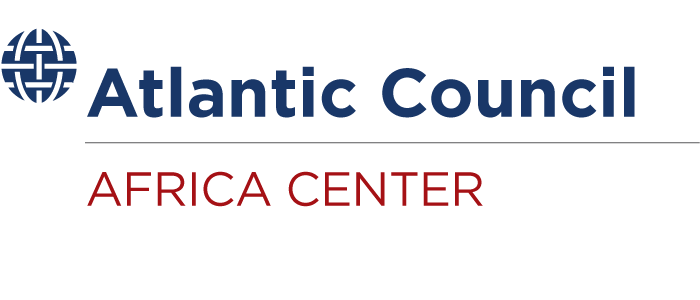 The Africa Center works to promote dynamic geopolitical partnerships with African states and to redirect US and European policy priorities toward strengthening security and bolstering economic growth and prosperity on the continent.