As the global community continues to grapple with the coronavirus (COVID-19), the Atlantic Council is open for business. Our business, meetings, and events, however, are occurring virtually. For more information, please read an update from our President and CEO.
African states have mostly escaped the death toll that COVID-19 has exacted on the Western nations. But the economic impact of the pandemic has been especially severe, plunging Africa into its first continental recession in two decades. The impact is a lost $115 billion in output and 40 million more people pushed into poverty. Though the International Monetary Fund is already forecasting a modest recovery in 2021, resilient recovery will rely on a sustained health response, collective efforts to boost fiscal space, and the pursuit of innovative financing and policy. Fortunately, the pandemic does not undo Africa's vibrant underlying growth dynamics, and pan-African efforts have emerged in both the public and private sectors to help weather the COVID storm.
Please join the Africa Center on Thursday, December 17 from 11:00 a.m. to 12:00 p.m. (EST) as we convene a Zoom panel of esteemed economists and business leaders to talk about what's on the horizon for African markets.

This event is part of the Africa Center's Afro-Century Initiative, founded in partnership with the Africa Finance Corporation. The Initiative champions a novel coalition of African development finance institutions to forge a more authentic, optimistic narrative on Africa.
Featuring

Edem Adzogenu
Co-Founder
AfroChampions

Rabah Arezki
Chief Economist and Vice President, Economic Governance and Knowledge Management
African Development Bank

Rita Babihuga-Nsanze
Chief Economist
Africa Finance Corporation

Razia Khan
Managing Director and Chief Economist, Africa and Middle East Global Research
Standard Chartered Bank

Charlie Robertson
Global Chief Economist
Renaissance Capital
In conversation with
---
This event will not feature an in-person audience. You will be able to join via desktop or mobile app, through your web browser, or by phone. To join the question and answer period, you must join by app or web.

Register below for details on joining the virtual audience.
---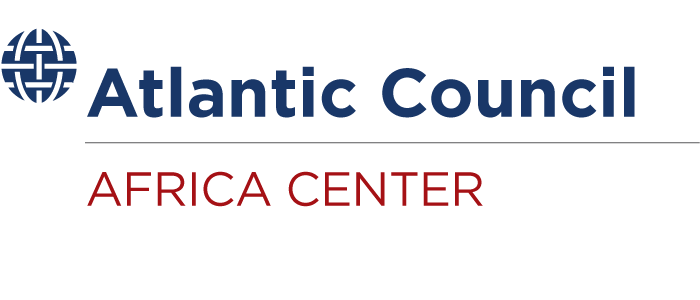 The Africa Center works to promote dynamic geopolitical partnerships with African states and to redirect US and European policy priorities toward strengthening security and bolstering economic growth and prosperity on the continent.