With a war in Europe threatening the global order, food insecurity putting African security in jeopardy, and human rights under threat worldwide, the global community is facing a raft of increasingly urgent issues.
At Atlantic Council in New York, our experts joined leaders convening at the UN General Assembly for a dialogue on how to address these evolving challenges—and how to keep them at the top of the global agenda.
In New York, the leaders shaping the global agenda engaged with the Atlantic Council's community of board directors, corporate and foundation stakeholders, journalists, academics, government officials, and rising leaders.
Recaps
Photos
9:30 a.m. – 10:00 a.m. ET – Coffee and registration
10:00 a.m. – 10:30 a.m. ET – Global Foresight 2024
A wide ranging conversation on the year to come.
Speakers and panelists include:
Uri Friedman, Senior Editorial Director, Atlantic Council
Peter Engelke, Deputy Director, Foresight, Scowcroft Center for Strategy and Security; Nonresident Senior Fellow, Global Energy Center, Atlantic Council
11:00 a.m. – 12:00 p.m. ET –  The future of food security in Africa: The agritech solution
Africa has confronted unprecedented food-security challenges over the past few years, catalyzed by climate change and supply-chain disruptions stemming from Russia's war in Ukraine. With the fastest-growing population in the world, Africa will need to rapidly scale up its ability to feed its people. Modern digital tools and agricultural approaches may help the continent do just that—if governments and development partners can help agritech solutions grow to scale. This event, hosted by the Africa Center in partnership with the Policy Center of the New South, will launch a report featuring new research and recommendations on agritech solutions. 
Speakers and panelists include:
Amb. Rama Yade, Senior Director, Africa Center and Senior Fellow, Europe Center, Atlantic Council
H.E. Dr. Ibrahim Mayaki, Special Envoy for Food Systems, African Union
Cary Fowler, Special Envoy for Global Food Security, US Department of State
Aubrey Hruby, Senior Fellow, Africa Center, Atlantic Council
Fatima Ezzahra Mengoub, Senior Economist, Policy Center for the New South
Niraj Varia, Chief Executive Office, iProcure
Eli Pollak, Chief Executive Officer, Apollo Agriculture
Cameron Alford, Vice President, Department of Compact Operations, Millennium Challenge Corporation
12:45 p.m. – 1:45 p.m. ET – Our glimpse into the global future: The top risks and opportunities in 2024
An early look inside the Atlantic Council's much-anticipated annual Global Foresight forecast for the year ahead—and beyond. The Council's top experts will peer into the near future and predict the top risks and opportunities they envision across the world's regions and biggest issues in 2024.
Speakers and panelists include:
2:00 p.m. – 3:00 p.m. ET – The future of Europe: Countering corruption and accelerating the Euro-Atlantic integration of Ukraine and Moldova
Co-hosted with USAID


War has come to Ukraine through Russia's illegal aggression—and just across the border, Moldova faces increasing pressure from Russia as well as spillover effects from Moscow's aggression. Supporting Ukraine and Moldova's independence, sovereignty, and prosperity will require urgent anti-corruption reform as part of integration into the European Union and other transatlantic institutions. This event, co-hosted by USAID Deputy Administrator Isobel Coleman and Atlantic Council Eurasia Center Senior Director, Ambassador John Herbst, will bring together senior officials from Ukraine and Moldova alongside leading civil society representatives and other key stakeholders to discuss the way forward on anti-corruption progress and Euro-Atlantic integration.
Speakers and panelists include:
H.E. Nicu Popescu, Deputy Prime Minister, Minister of Foreign Affairs and European Integration, Republic of Moldova
H.E. Denys Maliuska, Minister of Justice, Government of Ukraine
Isobel Coleman, Deputy Administrator for Policy and Programming, USAID
H.E. Ylva Johansson, European Commissioner for Home Affairs, European Commission 
Andriy Borovyk, Executive Director, Transparency International Ukraine
Iulian Groza, Director, Institute for European Policies and Reforms
3:30 – 5:00 p.m. ET – From holding the line to a robust international response to the atrocities against the Uyghurs
Co-hosted with Amnesty International and Human Rights Watch


Despite recommendations from the Office of the United Nations High Commissioner for Human Rights that Chinese authorities halt their campaign of crimes against humanity targeting Uyghurs and other Turkic communities, such atrocities persist. The international community must stop these ongoing human rights violations, reunite families, and reject the Chinese government's impunity to commit atrocity crimes. Experts will share profound insights and inspire a renewed commitment to champion the next phase in the fight for Uyghur rights.
Speakers and panelists include:
Amb. Beth Van Schaack, Ambassador-at-Large for Global Criminal Justice, US Department of State
Belén Martinez Carbonell, Managing Director for Multilateral Affairs, European External Action Services
Peter Loeffelhardt, Head of Division, Directorate for Asia and the Pacific, German Federal Foreign Office
Agnès Callamard, Secretary General, Amnesty International
Sophie Richardson, China Director, Human Rights Watch
Rayhan Asat, Nonresident Senior Fellow, Atlantic Council
Prince Zeid Ra'ad Al Hussein, Former UN High Commissioner for Human Rights
Gady Epstein, Senior Editor, the Economist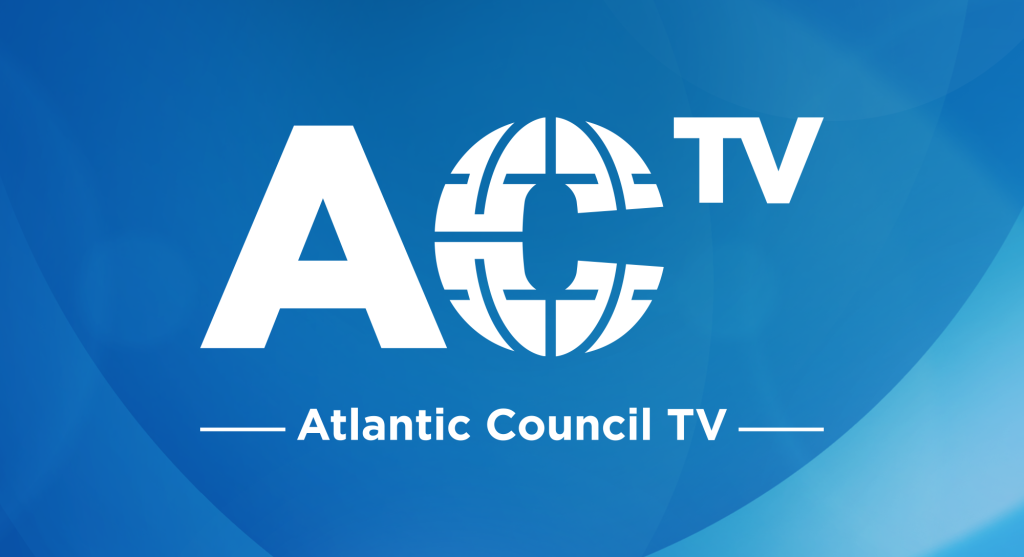 Follow the conversations shaping our world.
Available on all major platforms.