Next generation battery advancements are critical to all aspects of the clean energy transition, particularly electric mobility and grid-scale renewable energy distribution and integration. Battery advancements will help mitigate renewable intermittency, maximizing the potential of green energy; strengthen overall grid resilience and flexibility; and catalyze investment across the renewable energy supply chain. From next generation lithium-ion to gravity and solid-state battery technologies, the future of energy storage could take many forms. With current batteries facing global supply chain monopolies, environmental concerns, and geopolitical competition, a demonstration of leadership in new battery technology development and manufacturing will generate significant economic benefits for the countries that lead the way. As national governments contemplate green stimulus measures, how might research and development of new battery technologies benefit from public recovery efforts in step with the increasingly urgent need for climate action? How will advancements in battery technology move us into the next clean energy era? Which technologies and applications show the most promise for large-scale development and deployment, and which provide the strongest net benefit to the environment?
Event recap
On June 24, 2020, the Atlantic Council Global Energy Center hosted an engaging panel discussion on the future of battery technology and energy storage in the context of the clean energy transition, geopolitics, and coronavirus. Moderated by Dr. Akshat Rathi, Global Energy Center fellow and Bloomberg reporter, the conversation featured Doug Campbell, chief executive officer of Solid Power, Dr. James Frith, head of energy storage at BloombergNEF, Vivas Kumar, principal of Benchmark Mineral Intelligence, and Jacqui Murray, deputy director of the Faraday Battery Challenge at Innovate United Kingdom (UK).
Rathi kicked off the discussion in providing context on the growing battery industry. Over the last thirty years, the uses for lithium-ion batteries have skyrocketed—from laptops to electrics cars—while battery costs have fallen by ninety percent over the last decade. Battery storage is integral to renewable energy scale, use, and distribution, and the global energy transition writ large; innovative battery models and next-generation lithium-ion technologies are crucial to meeting green energy demand and mitigating intermittency.
Frith clarified that 'beyond lithium-ion' represents a mission to advance lithium-based technologies and improve energy density with new materials. Some of these technologies entail using solid-state electrolytes in the battery as opposed to the typical liquid ionic form of lithium. In avoiding potentially dangerous liquid chemicals, the solid state platform enhances battery safety and can increase energy density by up to 50 percent, according to Campbell. Energy density is central to improving lithium-ion technology and is one of the key drivers behind falling battery prices witnessed in recent years.
Panelists discussed the expected impacts of coronavirus on the battery industry. The pandemic has disrupted battery supply chains and caused cash flow shocks. Despite these economic consequences, panelists noted strong government resolve remains to advance electrification and spur battery innovation. Murray noted that COVID-19 has also helped raised awareness about the importance of government intervention. She recommended that the UK government work to better understand the battery sector in order to make informed and effective investments. Kumar similarly advocated for increased understanding and investment in the lithium-ion industry from the United States. He asserted that targeted US industrial policy is necessary to build and strengthen domestic battery supply chains and reduce dependence on foreign sources of raw and refined minerals.
While the European Union (EU) has supported efforts to develop battery technology, the Commission also intends for blue and green hydrogen to play a central role in the continent's energy transition. Rathi inquired about the relationship and possible competition between the two technologies. Murray responded by highlighting that all hydrogen fuel cells require battery storage, and that fuel cells will help support the electrification of heavy-duty vehicles. Speakers affirmed that hydrogen fuel cells and battery storage advancements complement each other in the push towards a clean energy future.
Panelists also addressed the perceived scarcity of battery metals and the challenges associated with ensuring the sustainability of lithium-ion battery supply chains. Kumar noted that if demand for lithium continues at the current rate, the world should expect shortages for specialty lithium chemicals by the mid-2020s. However, this anticipated supply shortage is not related to the extraction of unrefined lithium ore, but rather the niche production of a high-quality, high-purity chemical used in battery manufacturing. There are very few companies in the world that can produce these specialty chemicals at a high volume, contributing to US dependence on foreign imports. China has built up this mineral refining capacity and dominates the associated supply chain, firmly outcompeting Western countries.
With China leading the world in lithium-ion battery production, other countries are working to grow their market share and strengthen domestic energy security. Frith noted that EU countries are starting to collaborate on energy storage solutions, offering hope that nations may soon embrace this issue as a global challenge best overcome with collective action.
A conversation with
Doug Campbell
Chief Executive Officer
Solid Power
Dr. James Frith
Head of Energy Storage
BloombergNEF
Vivas Kumar
Principal
Benchmark Mineral Intelligence
Jacqui Murray
Deputy Director, Faraday Battery Challenge
Innovate United Kingdom
Moderated by
Dr. Akshat Rathi
Energy & Climate Reporter
Bloomberg News;
Senior Fellow, Global Energy Center
Atlantic Council
Learn more about the Global Energy Center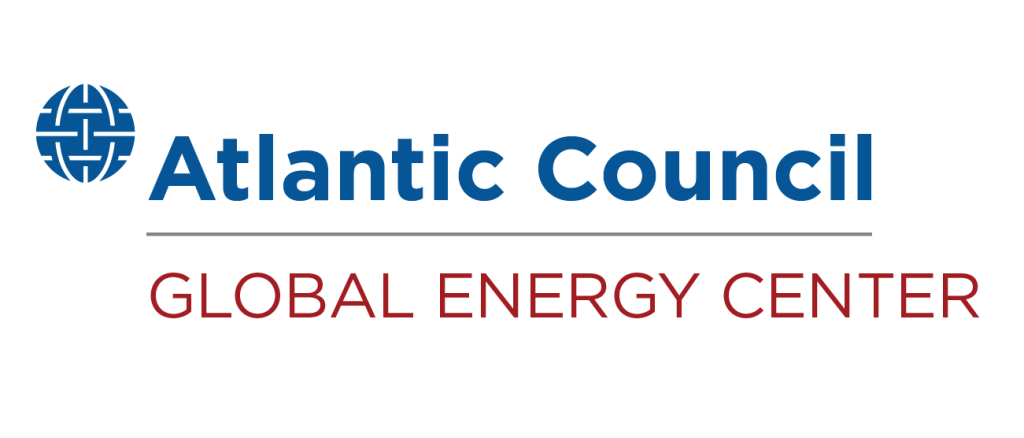 The Global Energy Center develops and promotes pragmatic and nonpartisan policy solutions designed to advance global energy security, enhance economic opportunity, and accelerate pathways to net-zero emissions.